Most people head out to Smorgasburg for ramen burgers – which is evident by the line 30 people deep wrapping around the perimeter when we arrive. The weather was cool and the sky was getting darker by the minute, so we opted to skip the line and see what other delicious finds were out there. We didn't want to get caught outside if it rained – we were ill prepared with no umbrellas or jackets…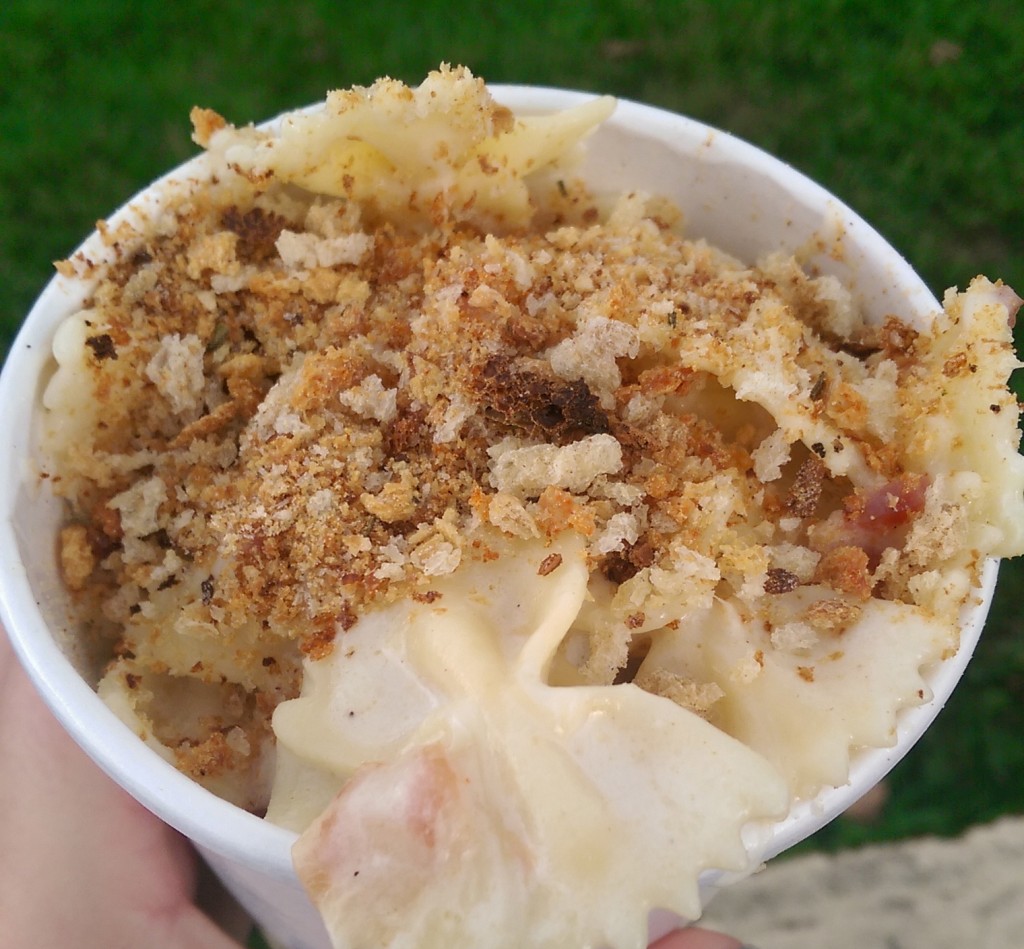 So we grabbed some mac and cheese from the Milk Truck. The line was long but it moved quickly. The mac and cheese had aged cheddar, gruyere & asiago cheeses blended into a creamy bechamel sauce and was topped with fresh mozzarella and house made bread crumbs. Of course we added bacon to the mac and cheese and a vanilla milk shake on the side (made with Tahitian and Madagascar vanilla)!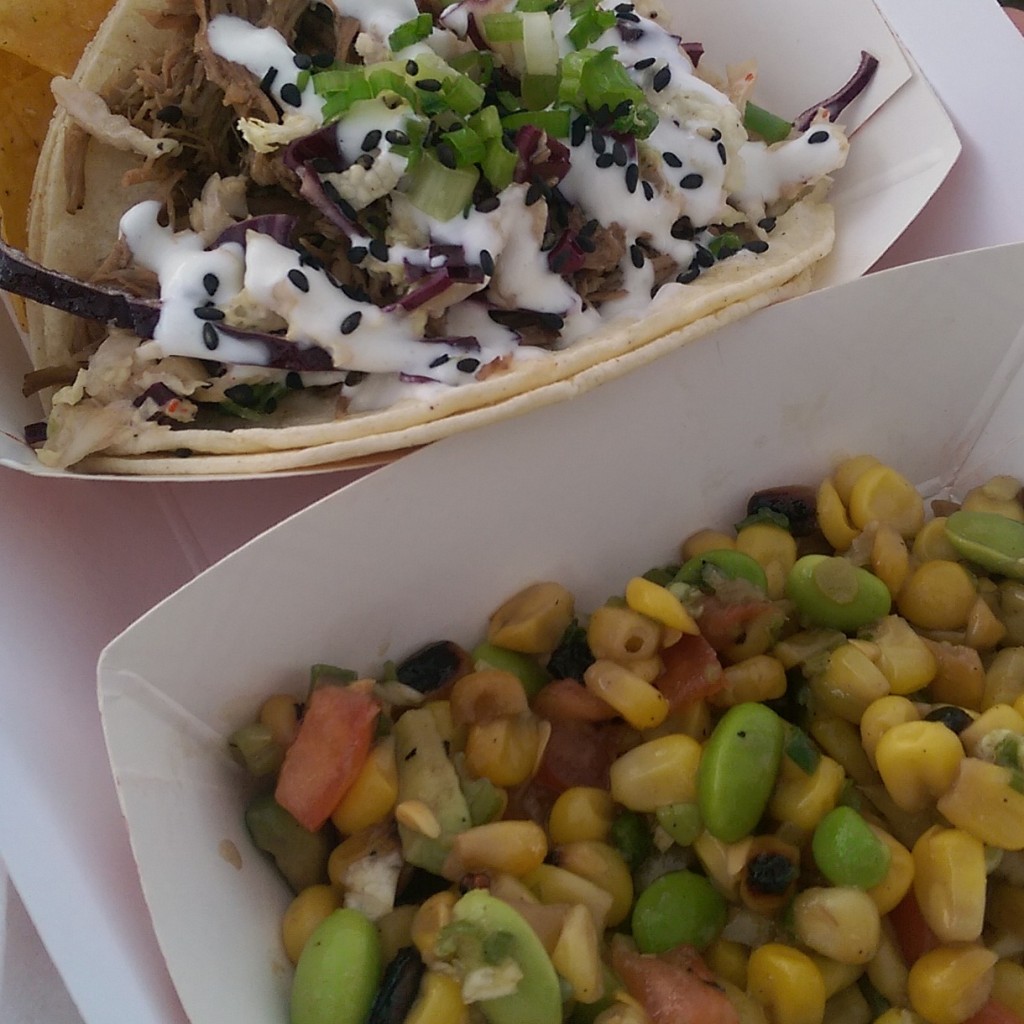 We decided to split up since the line was pretty long at the Milk Truck (divide and conquer the lunch lines!) – so our other tasty bite for lunch were these soft tacos and tasty side salad made with corn and edamame.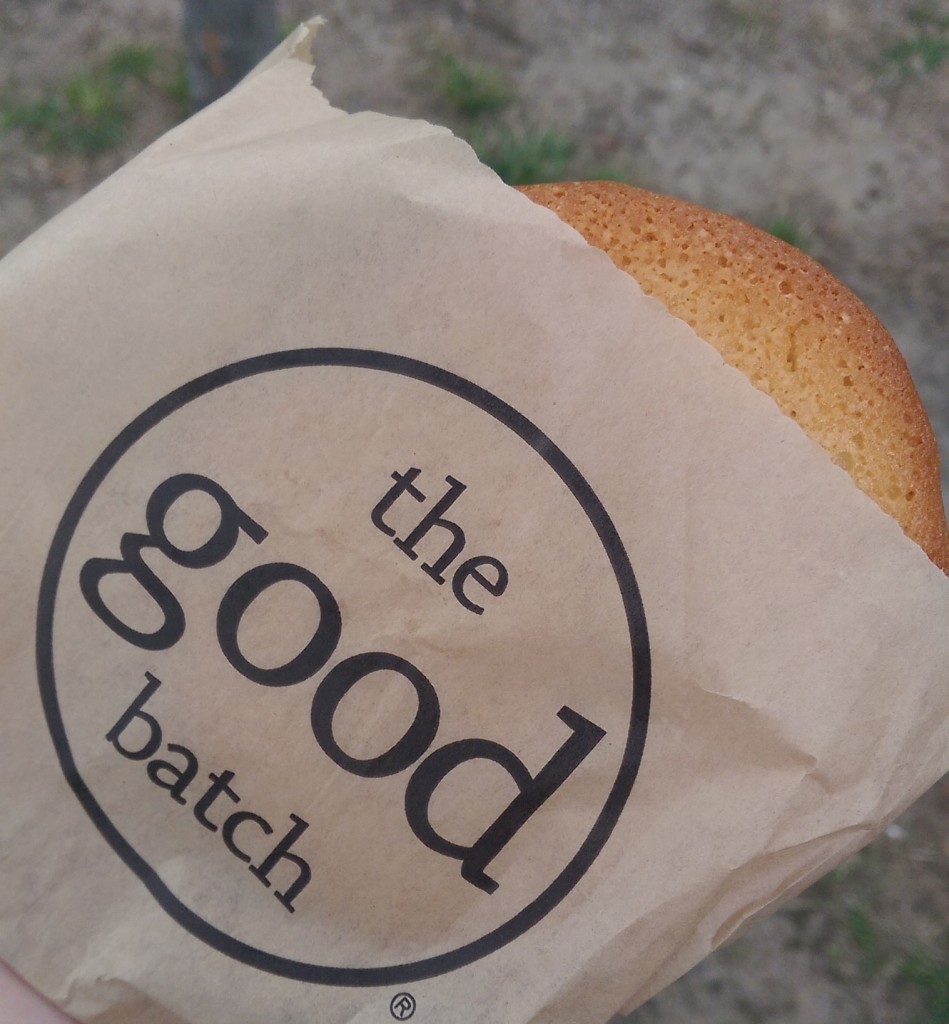 And for dessert, an ice cream sandwich from my favorite place, The Good Batch. I follow them on Instagram and I was hoping to grab a "crispy" (rice crispy "cookie" with vanilla ice cream) but the last one sold out two people ahead of us.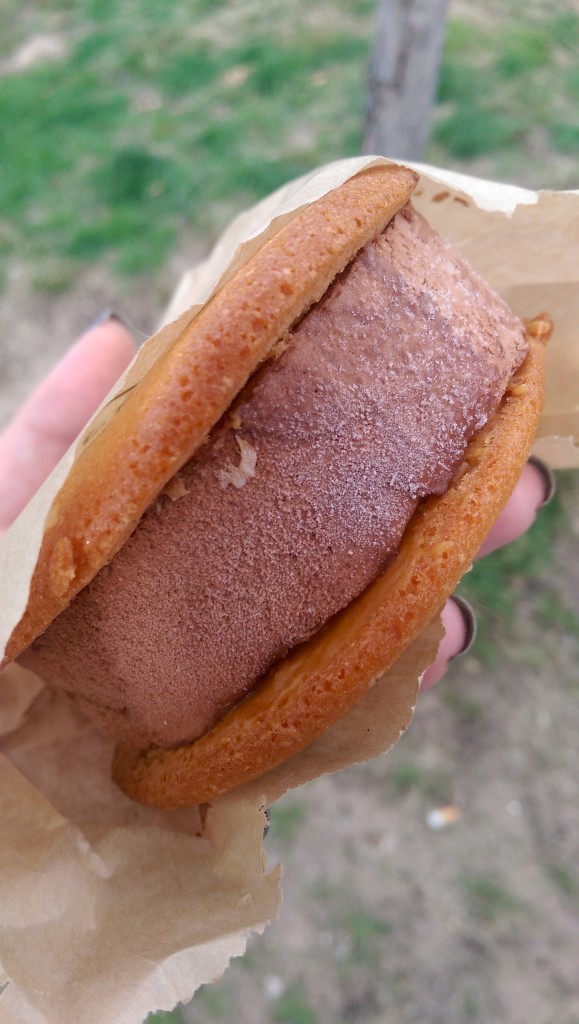 So we got an almond toffee (gluten free) which is an almond toffee macaroon with toasted almonds, burnt sugar caramel, toffee candy, and vanilla ice cream. The cookie was soft, which was a nice surprise, and the sandwich was gone before you could blink an eye. Thank goodness we don't live closer!
What is your favorite find at Smorgasburg?
Smorgasburg
East River State Park, 90 Kent Ave., Brooklyn, NY
Tags: ice cream, mac and cheese, new york