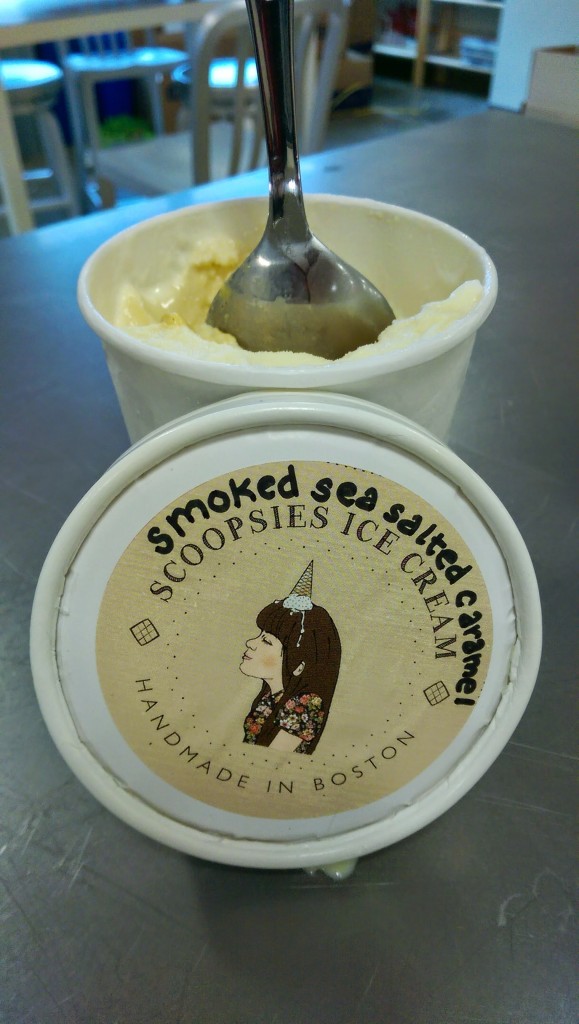 Scoopsies is a brand new ice cream company in Boston. They deliver premium ice cream right to your door. The company started in 2013 as an ice cream challenge to make 100 flavors in 365 days. Chloe delivered twice to my office – on the second visit she came with the smoked sea salted caramel (above) and the pumpkin pie (below). *Disclaimer: Scoopsies provided me with two complimentary pints of ice cream. All opinions are my own.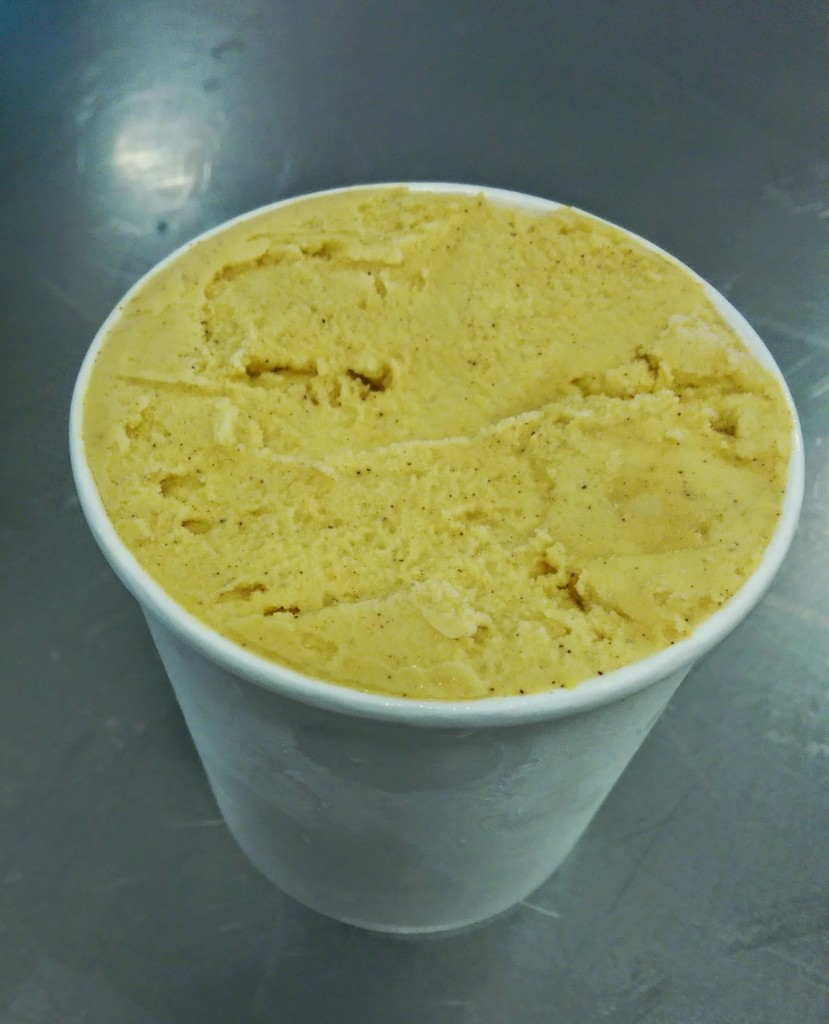 The pumpkin pie is made with hand-baked pumpkin with clove, ginger, cinnamon, cardamom, allspice, and a pinch of turmeric. The pumpkin has a wonderful smell – so spicy! I loved that the consistency was smooth and creamy!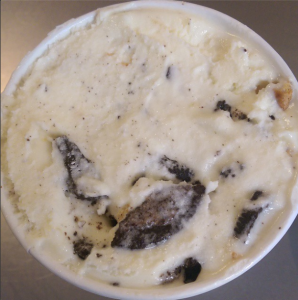 My first delivery from Chloe a few weeks ago was the S'moreo flavor – which is my favorite of the three I tried. There are larges pieces of Oreos mixed in, way more than what you would get if you bought Oreo ice cream at the store.  Prices range from $8-$13 per pint. There is a $20 minimum for all delivery orders and Chloe offers a discount for orders over 8 pints.
Scoopsies
Order at: http://grabascoopsies.bigcartel.com/
Follow Chloe's blog at http://100scoopsies.blogspot.com/