Happy Thanksgiving everyone!
Guest gathered on Sunday at Grill 23 for a Good Ones celebration featuring some notable guests in the non profit sector. The weather was cool and rainy – the kind of weather that makes you want to stay on your couch under lots of blankets. Despite the weather, there was a great turn out and I'm glad I was able to attend because I left feeling really inspired. I met Nurys early in the evening, she is outgoing, animated and passionate when she talks about her work. She has a full time job in addition to running the Chica Project, and frankly, I wonder when she has the time to sleep! But when you love something so much, it's worth it. With the holiday season upon us, I encourage everyone to consider volunteering some of your time at a worthy organization.
Scroll down to meet some of the fabulous guests in attendance: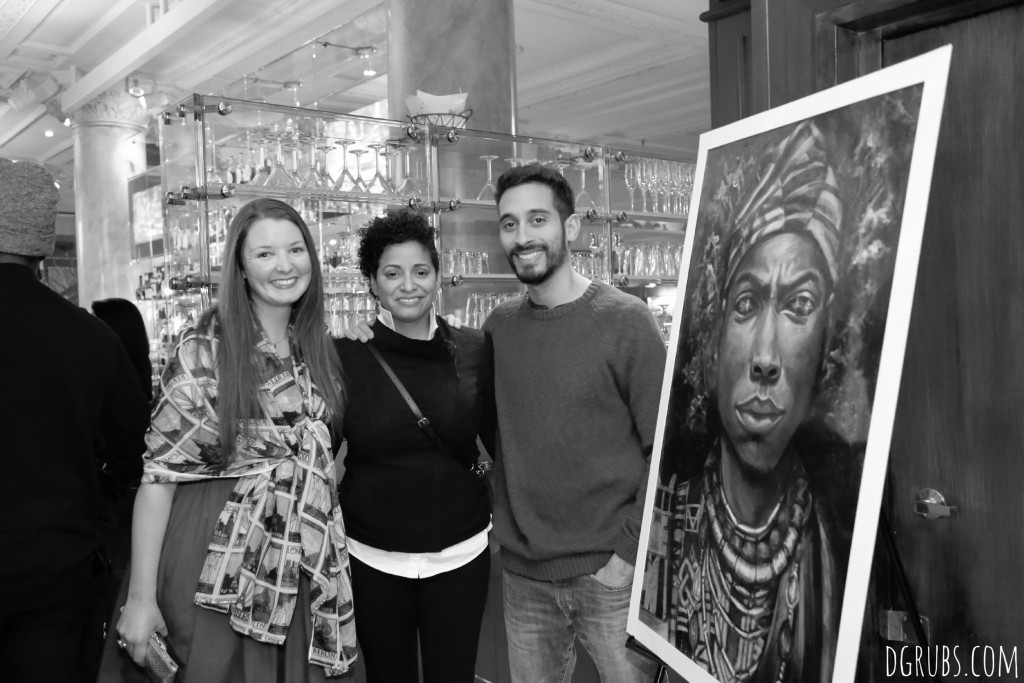 (L-R) Featured guests Marian Brown, Nurys Camargo, José E. Valenzuela.
Marian Brown is the founder of Arts Connect International, Inc., a non-profit organization whose mission is to cultivate & connect leaders in the arts field committed to cultural inclusion and social equity on a global scale. ACI runs a year-long international Artist-in-Residence program for emerging leaders.
Nurys is the founder of Chica Project, a social enterprise dedicated to closing the opportunity divide for young Latinas in Boston, Lawrence, Springfield and Holyoke by empowering them with the skills, confidence and network necessary to thrive personally and professionally. Most recently Camargo was recognized by Boston Business Journal, Boston Magazine, Latina Magazine, Ethnic Media Online and the Red Cross of Eastern MA for her passion to build inter-generational pipelines of woman of color.
José E. Valenzuela works with Boston Youth Wrestling, an organization committed to youth development in Boston through the sport of wrestling. Originally from the Dominican Republic, José has been a proud resident of Boston for more than 20 years. As a classroom teacher in the Boston Public Schools, he has spent the last eight years working with youth, empowering them to think critically about the world we live in today. As the founder of Boston Youth Wrestling, which works to promote youth development in inner city Boston by inspiring personal, academic, and athletic success, José has been able to expand his reach through his work in 15 schools and community centers in Boston, Chelsea, and Lynn, working with over 200 youth in the last year alone.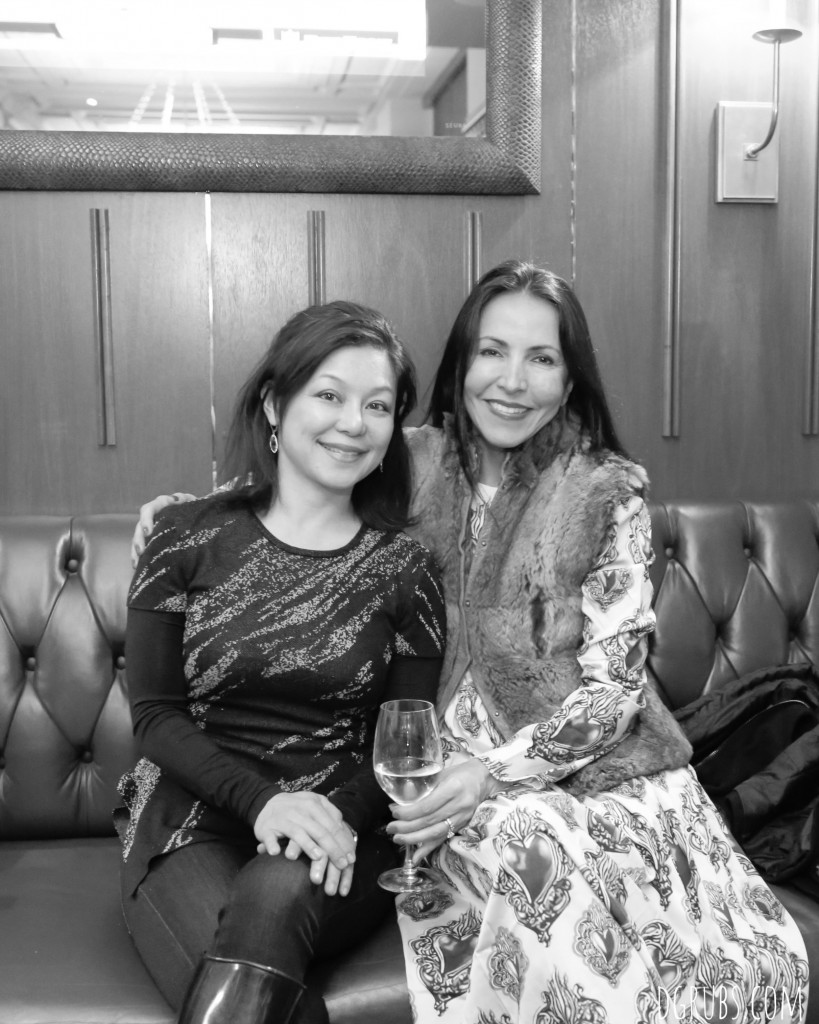 (L-R) Janet Wu, Heloisa Fitzgerald.
Janet is a woman who needs no introduction. You have most likely seen her on channel 7 news or emceeing an event around town, she is a talented journalist and an adjunct professor at Emerson College.
Heloisa is a talented jewelry designer and is coming out with a new line called Blingtec that will be debuting next week. I encourage you to check out the Blingtec Facebook page – you can see a preview of the line that personalizes your fitness monitors and makes them fashionable. You can wear the pieces multiple ways and they are designed to work with Jawbone and Fitbit.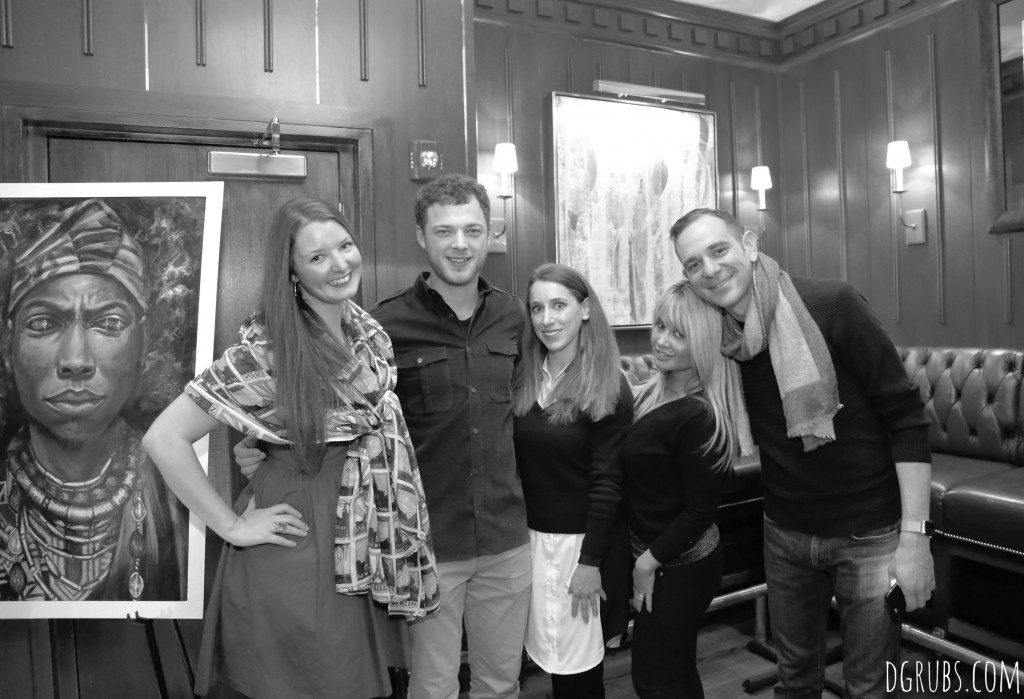 (L-R) Marian Brown, Andrew Sobel, Jennifer Brooke, ​Rachel Friedman​, featured guest Zev Steinmetz.
Featured guest Zev Steinmetz of the Jewish New Fund: Water Renewal, Forestry and Green Innovations, Community Building, Research and Development, Disabilities and Special Needs.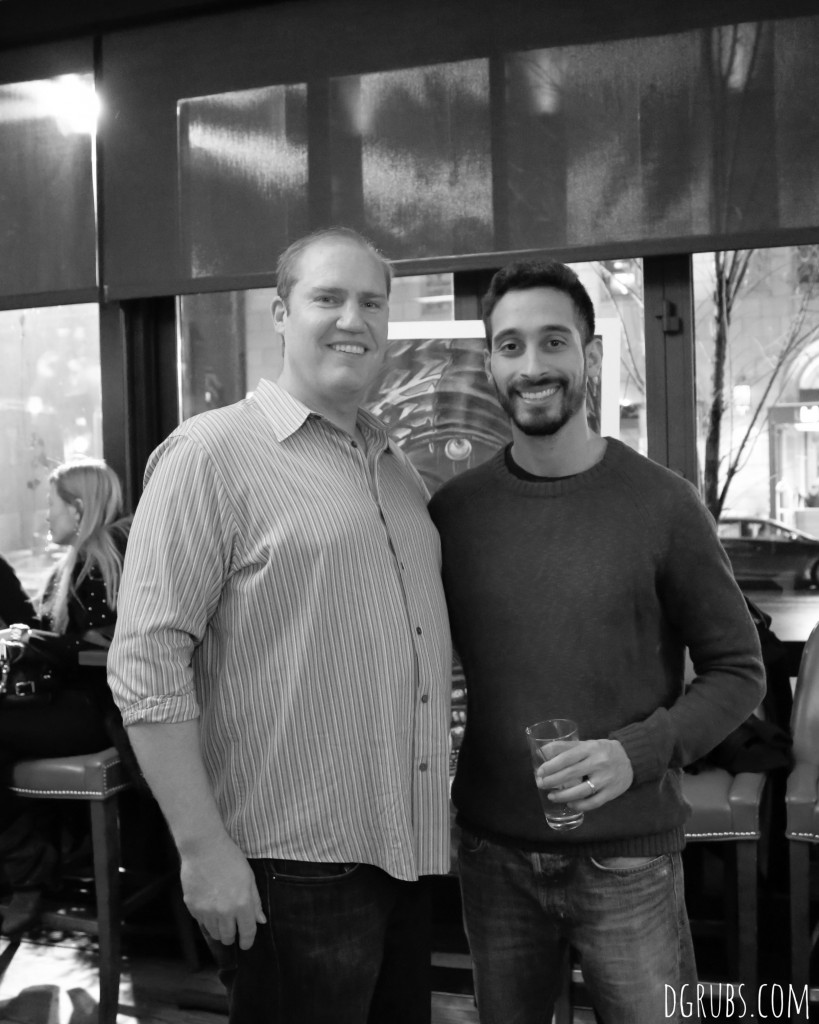 (L-R) Jed Hammel​, José E. Valenzuela.
Jed is a talented director, producer and editor at Volta Visual. He produced a film, Waiting for you, that won Best Drama Short and Best Woman Filmmaker for October's Hollywood International Moving Pictures Film Fest. Jed directed World Spins Madly On that has received praise. Read what people are saying about the film: "Writer-director Jeremy Jed Hammel taps into that feeling every "hopeless romantic" has had at one point or another that a single meeting can lead to the start of a new path for the rest of your life." – Sonic Cinema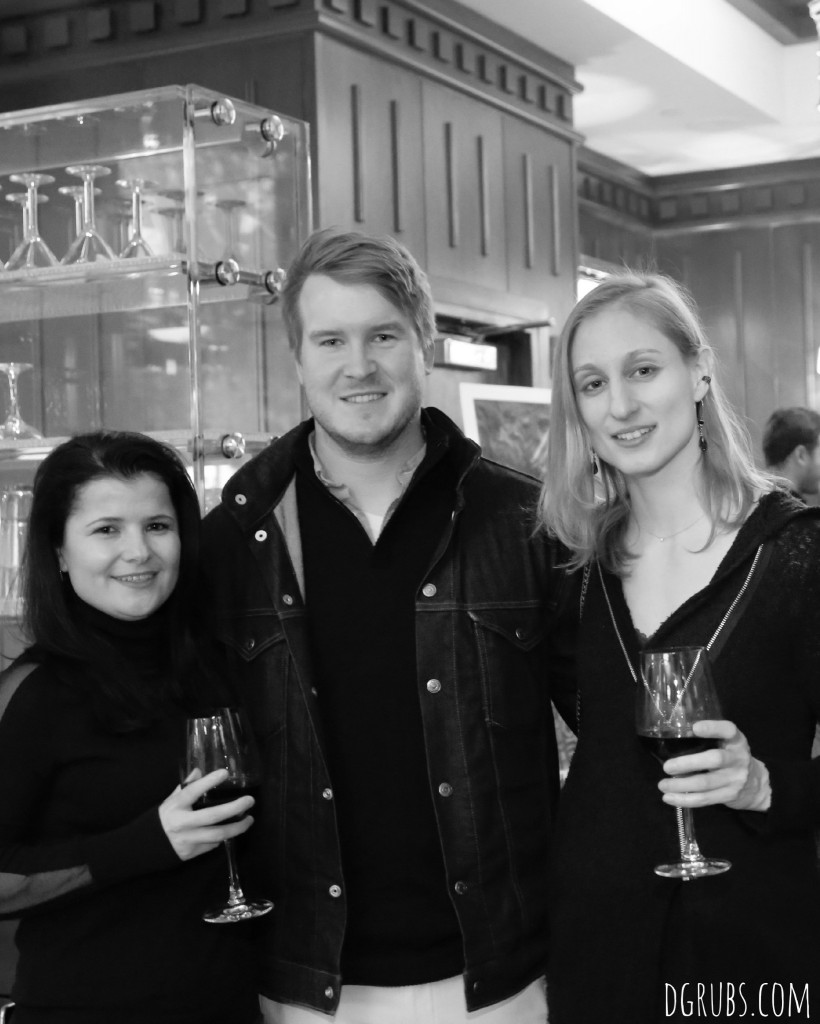 (L-R) Jeta Kaziu, ​Adam Parshall​, Sheila Erimez.
Adam is the content manager at Do617, an online comprehensive list of local events that tells you what to do on any given night out: music, nightlife, you name it!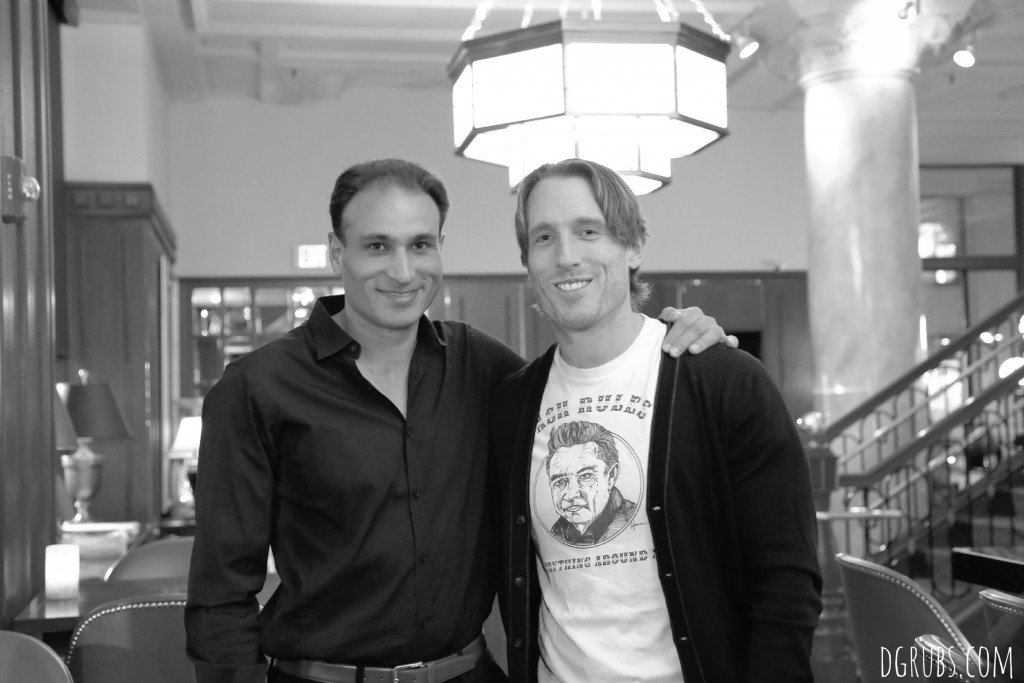 (L-R) Matthew Tambia, Ryan Wittig.
Ryan was a featured guest at the November 19th Faces of Fashion // Business Media event at Liquid Art House. Ryan was born and raised in rural Indiana. He came to attend school at Boston University's School of Management and has called Boston home ever since. He started his technology sales career at RICOH cold calling small businesses and was promoted into a major account role in two years selling to large healthcare providers.
For more information or to request a membership, check out the Good One's website.