I've put together a list of things that I love – some things I have, and some I'm hoping for this holiday season! Check out my ideas below and let me know what's on your list this year!
For Her: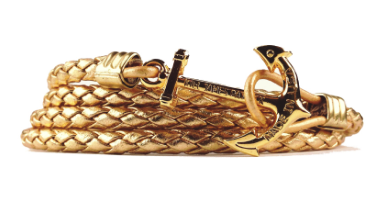 A coworker of mine has this and I love it. This nautical rope wrap bracelet, royal's golden fleet wrap bracelet is hand knotted in Rhode Island and comes in sizes x-small to x-large. You can get one at Newportstyle.net and it retails for $75.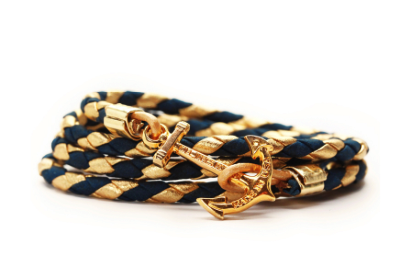 Now, the only question is, do I love it in all gold or the gold and navy?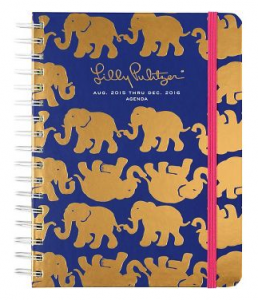 Life is a little more organized when you have a beautiful planner to keep things in order. This 2015-2016 Lilly Pulitzer Tusk in the Sun planner is available for $28 at Paper Source and features weekly and monthly calendar pages, sticker pages and a dates to remember page. I picked mine up last week and am in love with it!
For Him: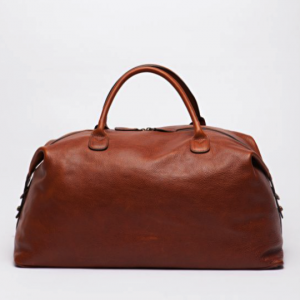 I always have a hard time with gifts for him because guys never really need/want anything. I love this Benedict weekender bag from Moore and Giles in titan milled honey. It retails at $860 and can be monogrammed for an extra $10. It has 2 interior pockets, an interior zip pocket and a 58″ adjustable padded leather shoulder strap.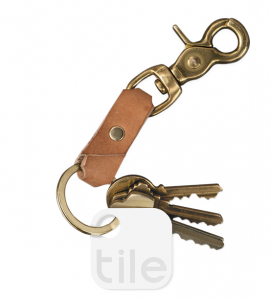 If your guy is anything like mine, and he loses his keys every other minute, Tile is a great little product. For $25 a tile, you can track your lost keys from any cell phone when you log into the app.  If you lose your keys, the app will send a signal to the tile to make a noise for you to easily locate it. Press the button on the tile and it will help locate your phone, even if it's on vibrate. And a super cool feature is, if you put a tile on your bike and your bike gets stolen, you can mark it as a stolen item in the app. The program sends out a signal to all the other tiles out there and if someone else comes close to it, it sends you a signal and lets you know where the lost/stolen item is.
For the Hostess: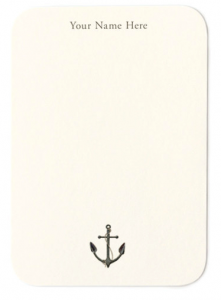 I love notecards, a handwritten note is just so lovely. These great cards by Felix Doolittle are amazing, they have a variety of image options, but I love the anchor. They are $75 for a set of 24 and can be customized in three different colors with your name.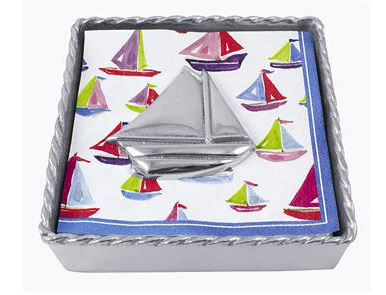 The ultimate hostess gift, a Mariposa sailboat twist napkin box retails for $48. It's made from recycled aluminum and measures 5.75″ x 5.75″.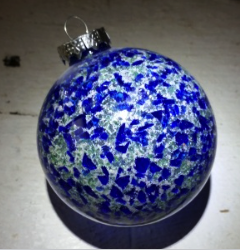 I saw these when I was in Falmouth and I fell in love with them. They are called SeaSphere ornaments and this particular one is made with upcycled blue and green bottles with clam shell dust in Maine. I also like the lobster shell ornament, the clam shell seasphere and the mussel shell seasphere ornament. They retail for $20 and are a great gift for your or a friend. Check out their website for a look at all the different options.
For the Kids: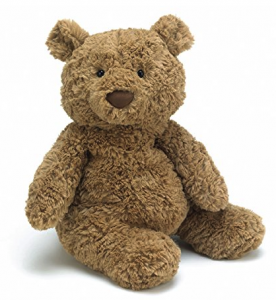 We love all the Jellycat stuffed animals, but Bartholomew, or as we call him, "Bart" is one of our favorites (we have 2, one medium and one large!!). Each stuffed animal comes in a variety of sizes, but the medium sized one is $22.50. You can pick up Bart on Amazon.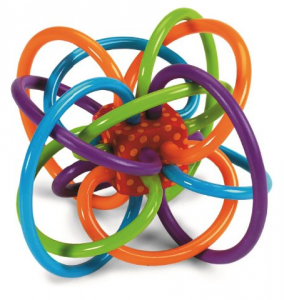 Great for young children, the Manhattan Toy Winkel rattle and sensory teether is a great option with lots of bright colors and easy to grab tubes for kids to chew on. It retails for $10.27 on Amazon.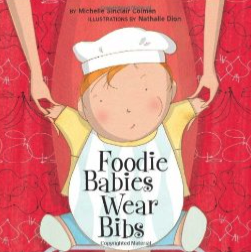 I love good books, so this one only seemed fitting: Foodie Babies Wear Bibs by Michelle Sinclair Colman. It retails for $5.51 on Amazon and comes in other great titles like Urban Babies Wear Black and Artsy Babies Wear Paint.
For the Cook/Baker: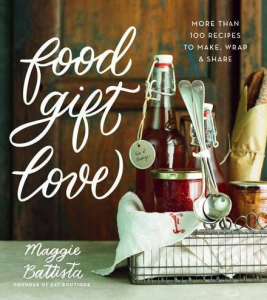 I went to the launch party for Maggie (the founder of Eat Boutique) and I just love her book – there are tons of great recipes to make and fun ideas on how to gift wrap your home made goodies. The book can be found at Amazon and retails for $13.75.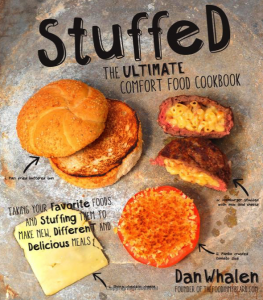 I've been following Dan's blog, The Food in My Beard, for some time now – I love his recipes. He just came out with a cookbook called Stuffed. It retails on Amazon for $15.29.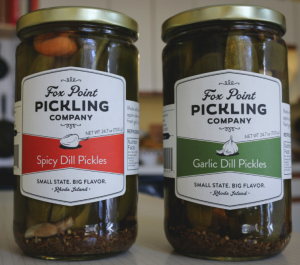 Ok, I know what you're thinking…who gives pickles for a holiday present? I totally would because my friend Ziggy make some of the best pickles around (and rumor has it, he's working on carrots, which are MY FAVORITE). But seriously, I love the idea of a bloody mary gift basket using the spicy dill pickles as the centerpiece. You can grab them online for $9 for shipping or find him at stores all around Boston.