Taste Trekkers put on their second annual Food and Travel Expo at the Hotel Biltmore in Providence, RI on October 3-5. Friday was industry day, Saturday was foodie day and Sunday was the scavenger hunt around the city. Saturday morning was kicked off with a welcome from Seth Resler, followed by 10 minute talks (shown below) and a series of three breakout sessions.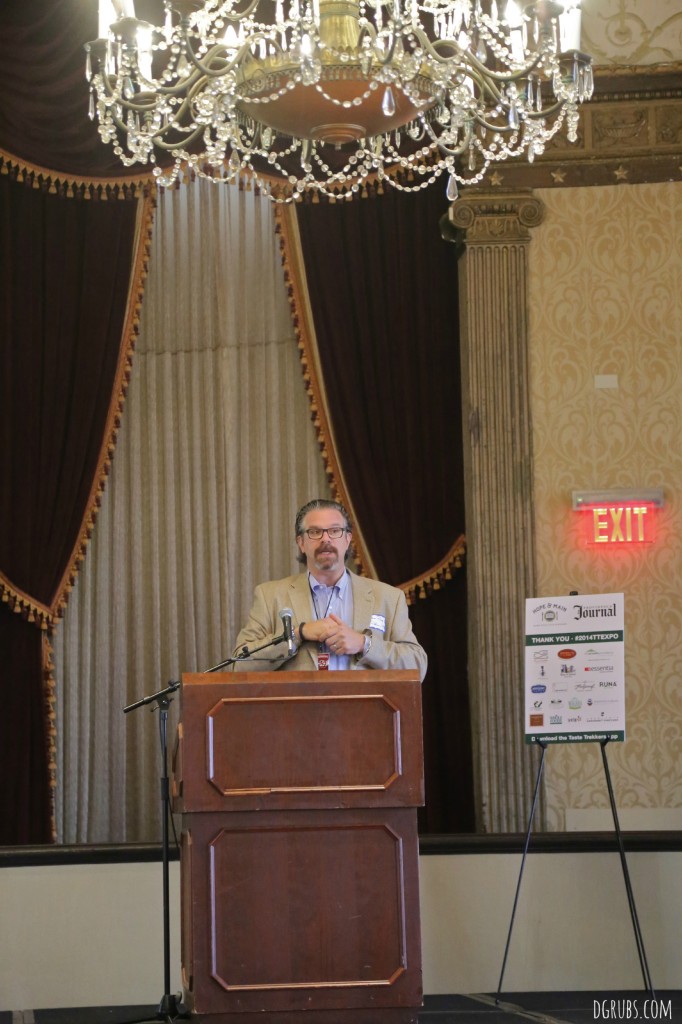 Sam Poley, Director of Public Relations & Communications from Durham, North Carolina gave a great 10 minute talk about his city. Durham has a great farmers market and is being recognized as a great foodie destination. For more information on what Durham has to offer, check out the official visitor information website for Durham here.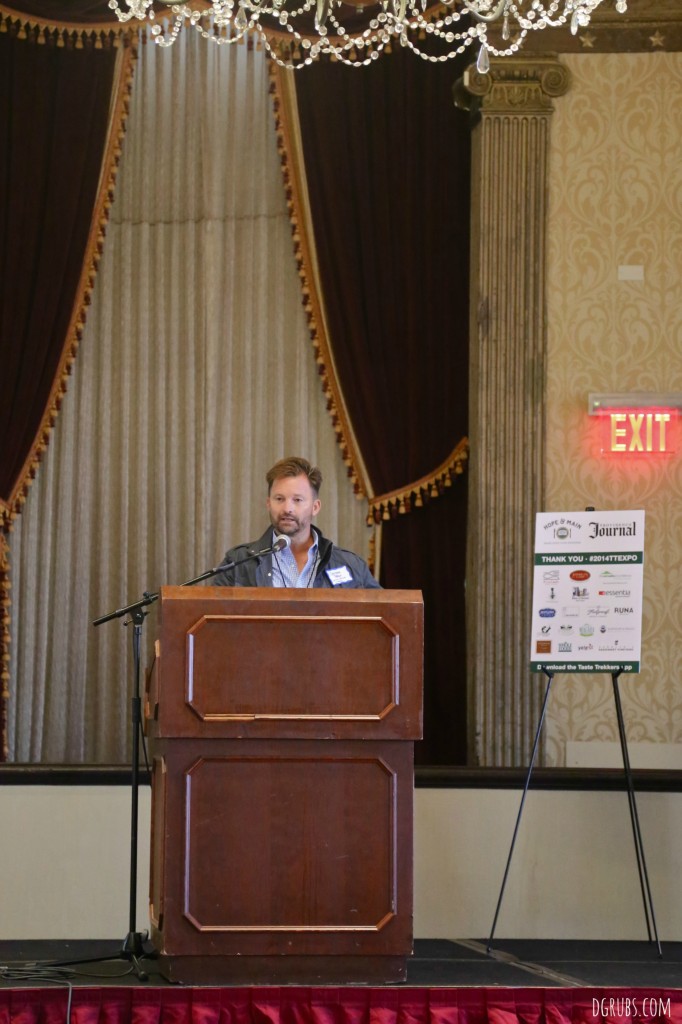 Christopher Bakken talked about his adventures in Greece, and how the best meals were off the beaten path. You can read all about his adventures in his book Honey, Olives, Octopus: Adventures at the Greek Table.
Jose Duarte, owner of Taranta, talked about his adventures in Peru. Other speakers included Lisa Gustavson, owner of Sojourner Tour Company, who talked about France and Richard Gutman, Director and Curator at the Culinary Arts Museum at Johnson and Whales talked about culinary museums.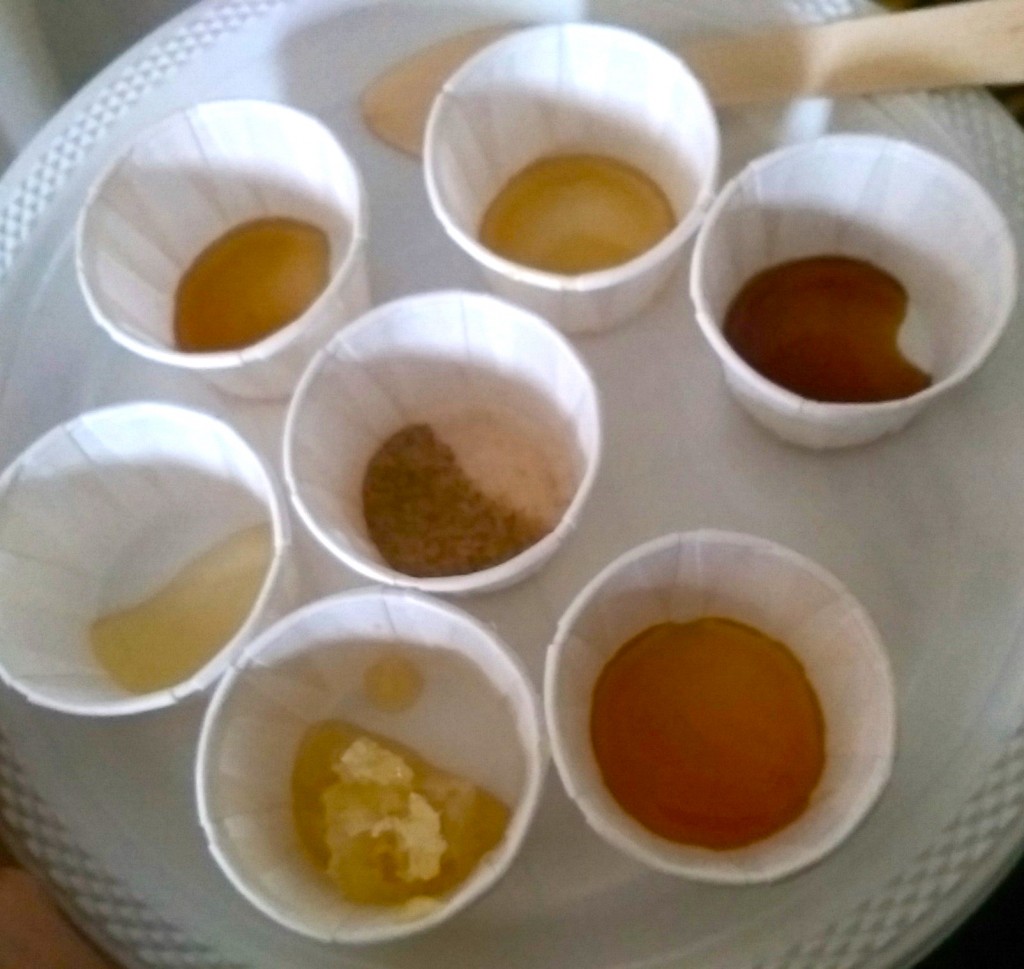 The first session was tasting single origin honey with Marina Marchese from Red Bee honey. We tasted 5 different kinds of honey: The alfalfa honey had a very grassy smell, the red currant honey was sweet like figs and had a molasses smell to it, the North Carolina Sourwood honey had a greenish tinge to it and had an acquired taste,  the buckwheat honey had a barn-like smell and was much darker in color, and the chestnut honey smelled like grapes. There was also a bit of honeycomb to try – it takes bees 2 years to make honeycomb (which is why it is so expensive at stores). While tasting, we learned a lot about bees, for example: did you know that honey bees only live 45 days? or that the females are the worker bees?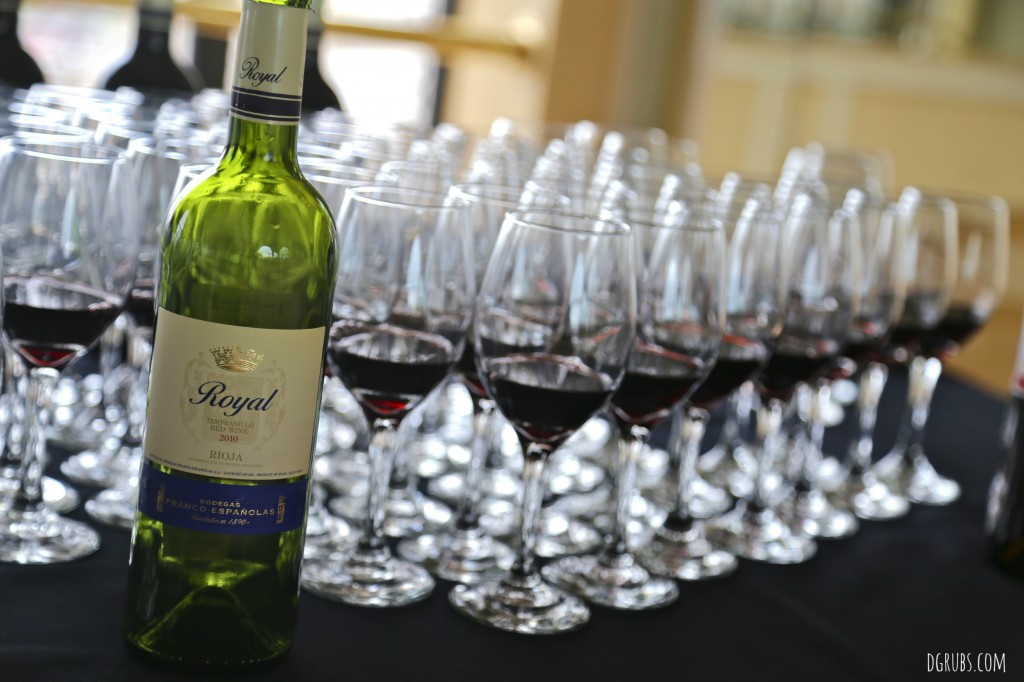 Next up was wine tasting in Spain with Tatiana Gana, co-founder of Gastro Tours.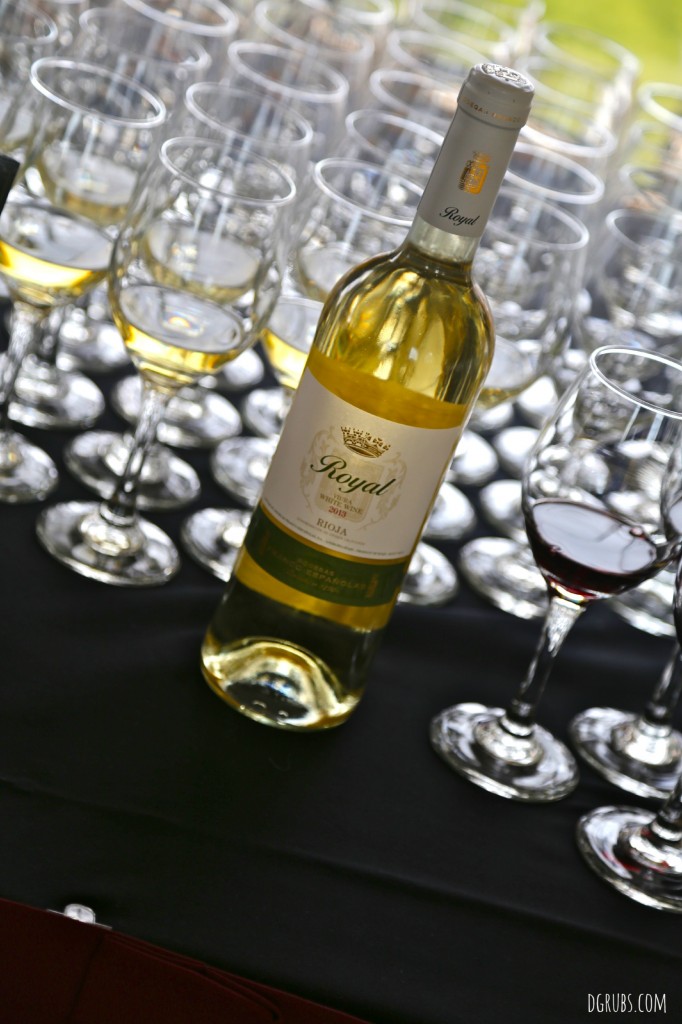 We were able to taste a variety of wines and learn more about their origins. The wines were paired with manchego cheese, marcona almonds and mini baguettes (shown below).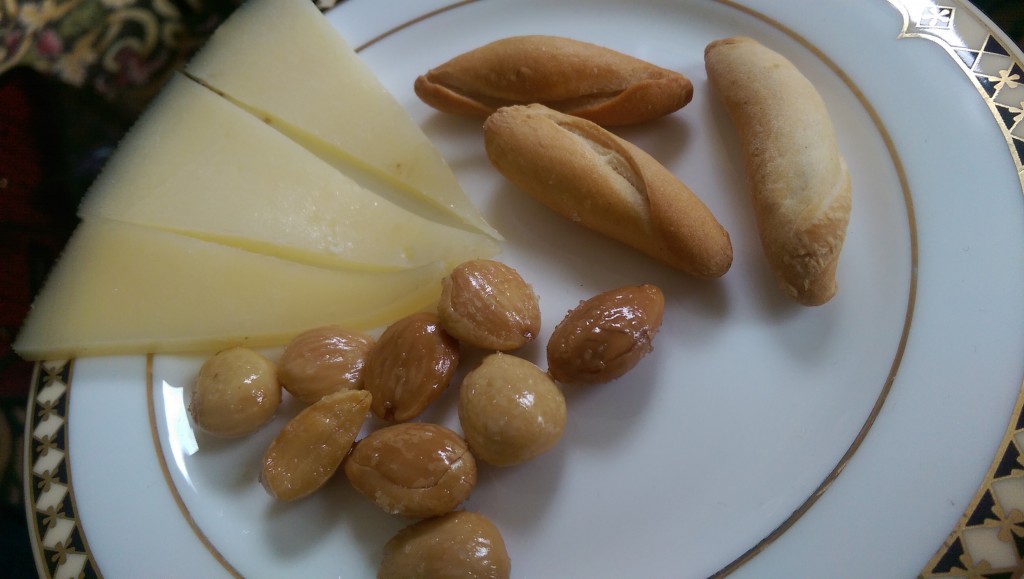 The last session (not pictured) was a guide to Vermont food adventures with Tom Bivins, Executive Director at the Vermont Cheese Council. We watched a short video presentation and tried a variety of cheddar cheeses. Tom encouraged everyone to check out the Vermont Cheese Trail, where you can go and visit farms and cheese makers.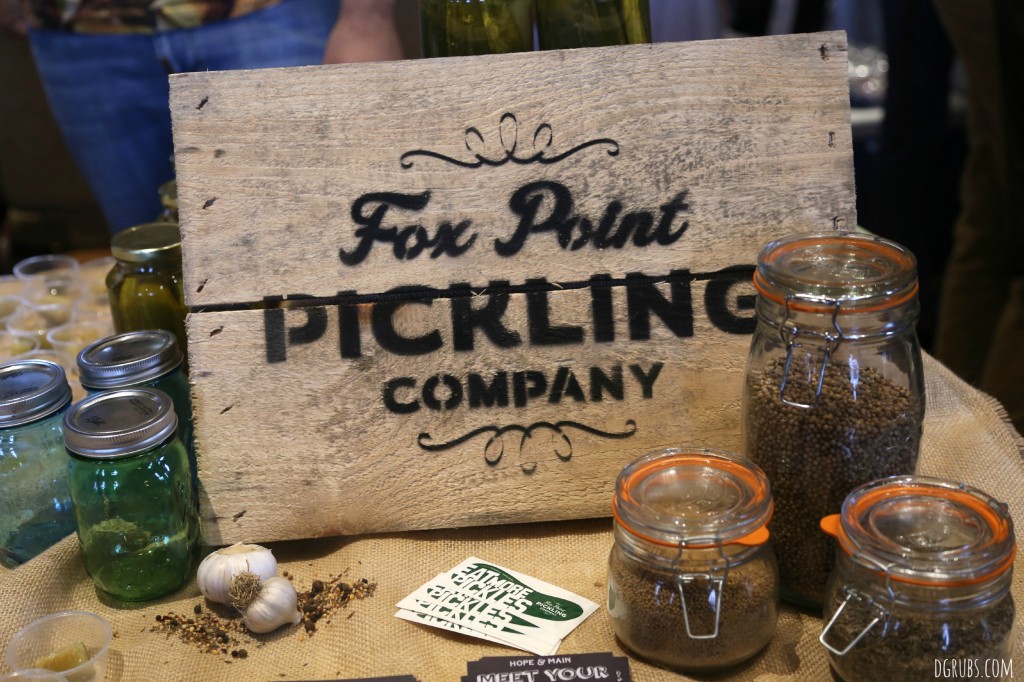 We headed to the Hope and Main tasting pavilion. My friend Ziggy was there, showcasing his delicious Fox Point pickles.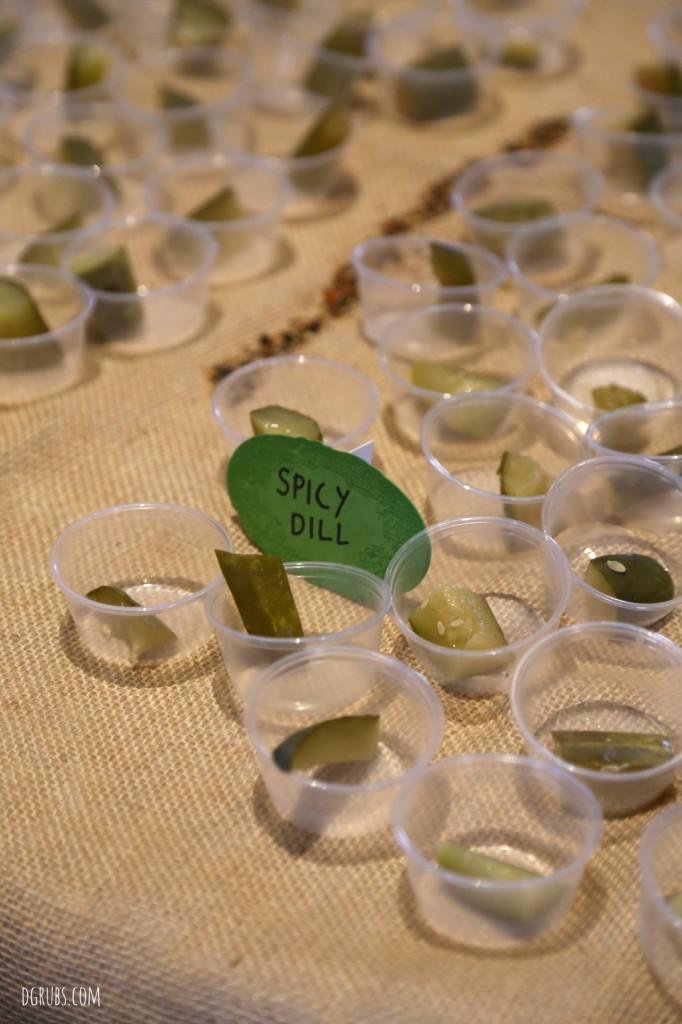 Watch out, those spicy dills are SPICY!!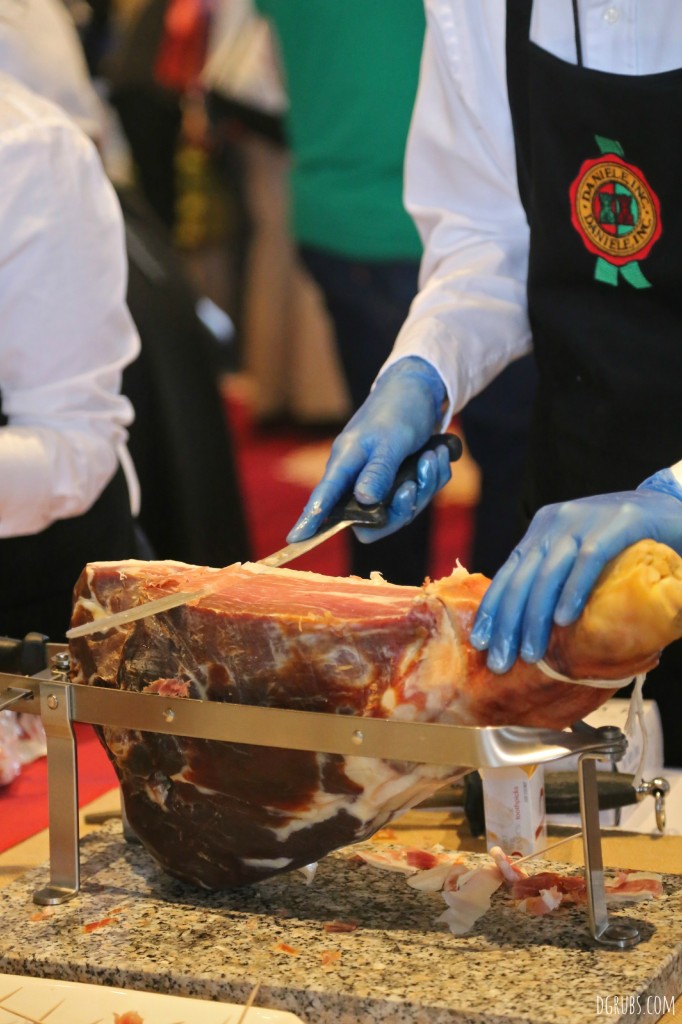 To see a full list of exhibitors, please see the Taste Trekkers website here.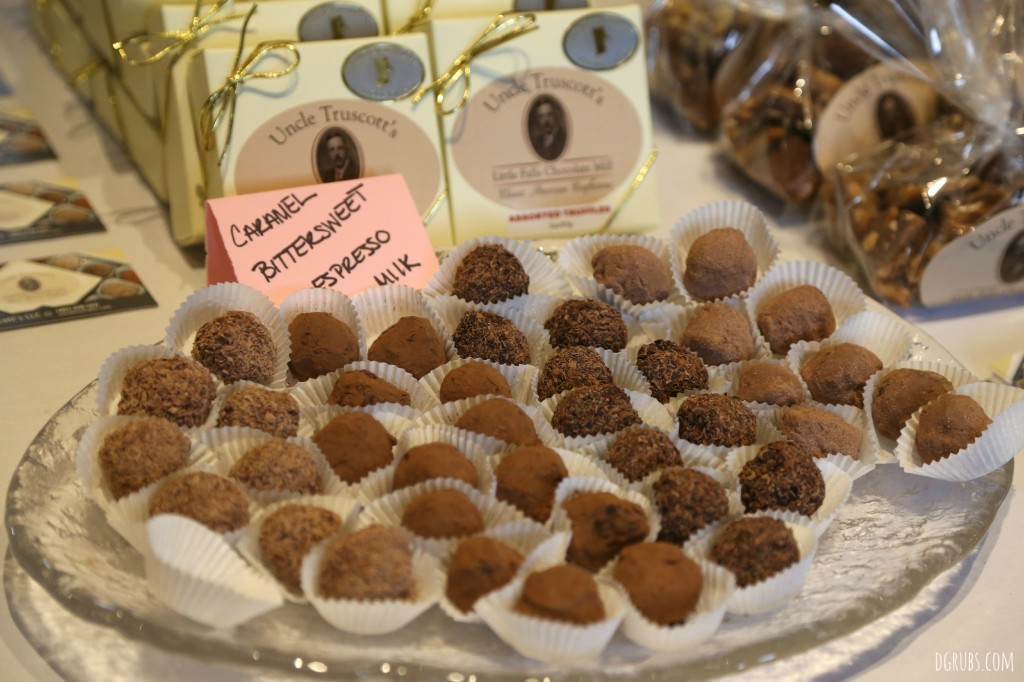 Uncle Truscott's, run by husband and wife team Peter and Katie Kelly,  is also finding a home at Hope and Main. Their truffles are sinful, I especially loved the white chocolate truffles covered in bittersweet chocolate!! In addition to truffles they make this almond butter toffee that is TO-DIE-FOR…and I am patiently waiting for them to open their online shop!!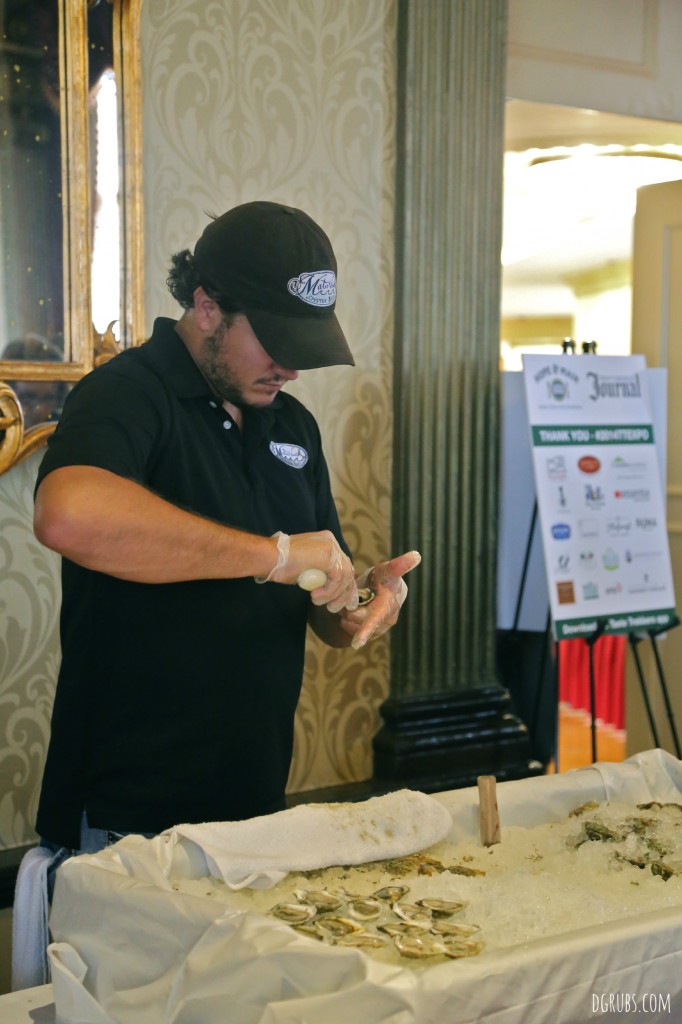 The Matunuck Oyster Bar and Farm was at the event shucking oysters.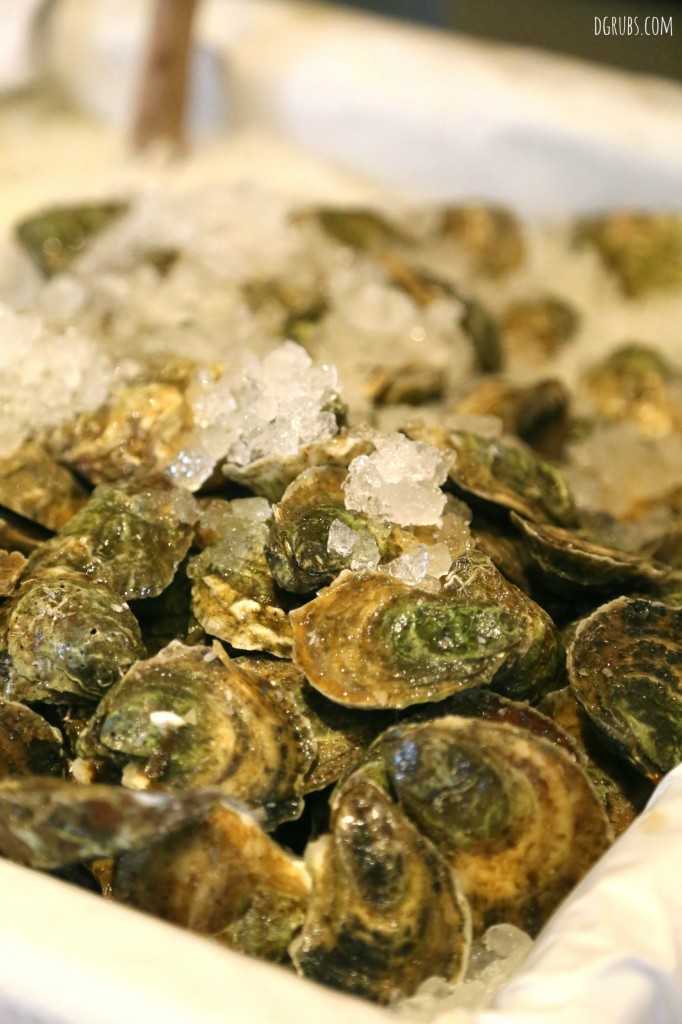 To follow the conversation online, check out the hashtag #2014TTExpo.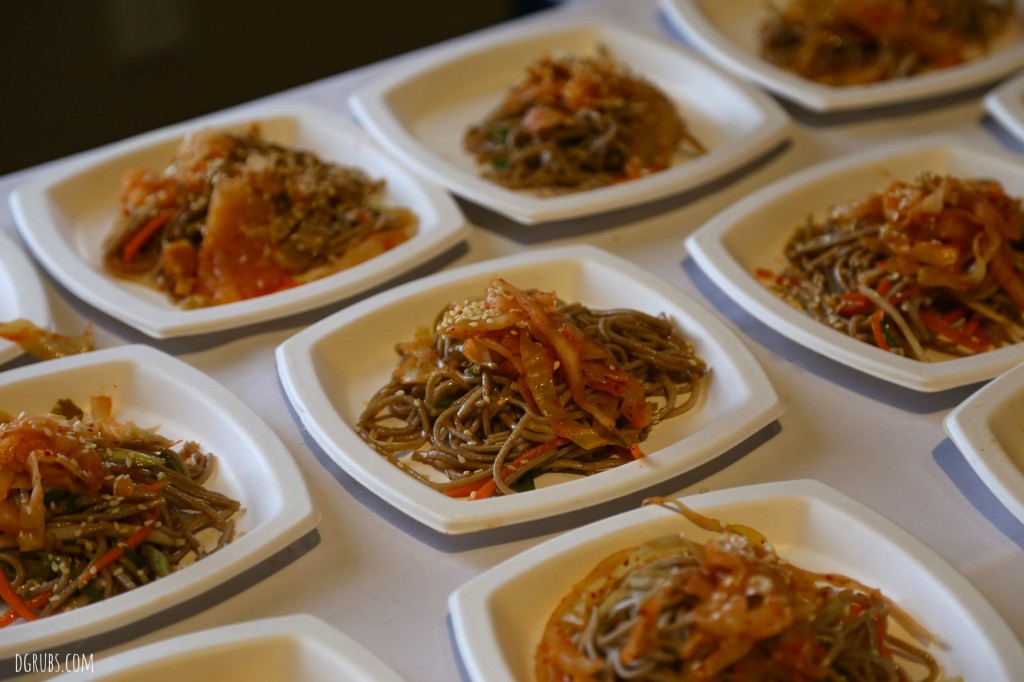 Want to check out my Top 5 article for Taste Trekkers? Read it here.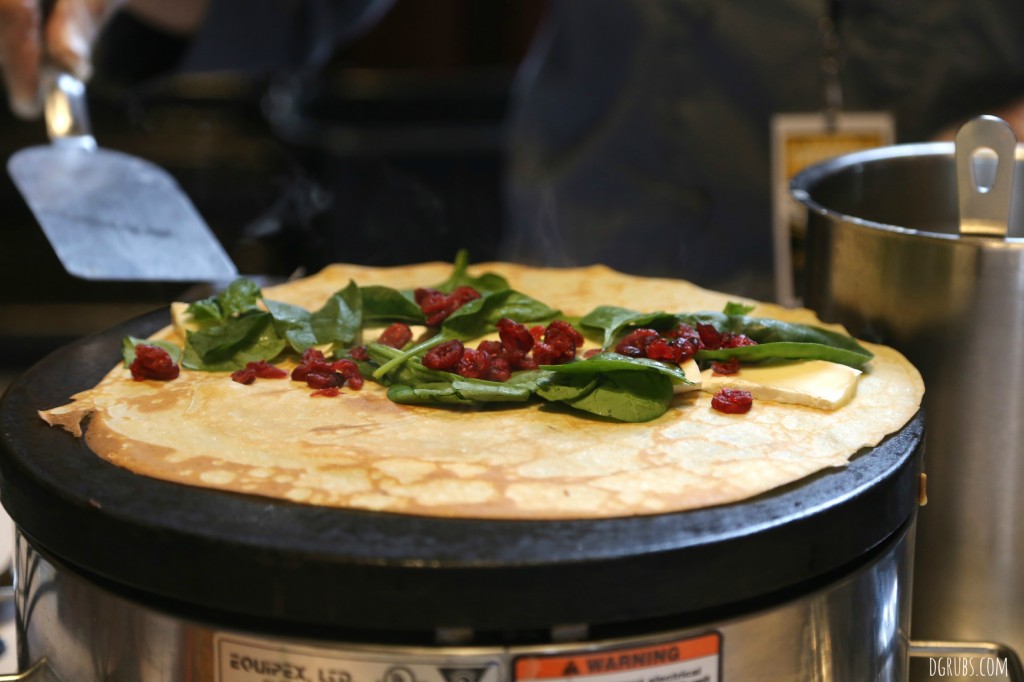 La Creperie, a local Providence company had a long line for there brie and cranberry crepes.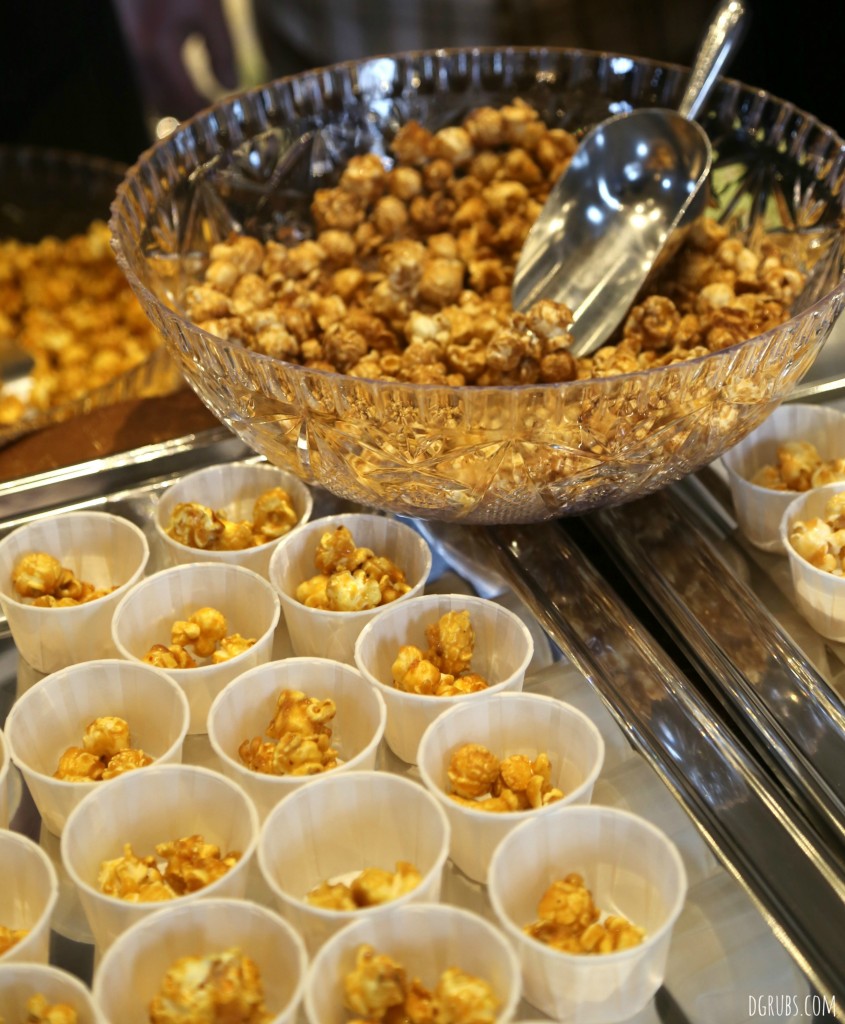 My friend Ziggy told me not to miss the Biggest Little Popcorn Co. at the pavilion. Their English butter toffee popcorn comes in delicious flavors like Orangetine, Lemon Bliss, Lime Light, Mexican Vanilla, Hot Cinnamon, Sweet Masala Curry and Traditional Banana Toffee. Check out their website to purchase!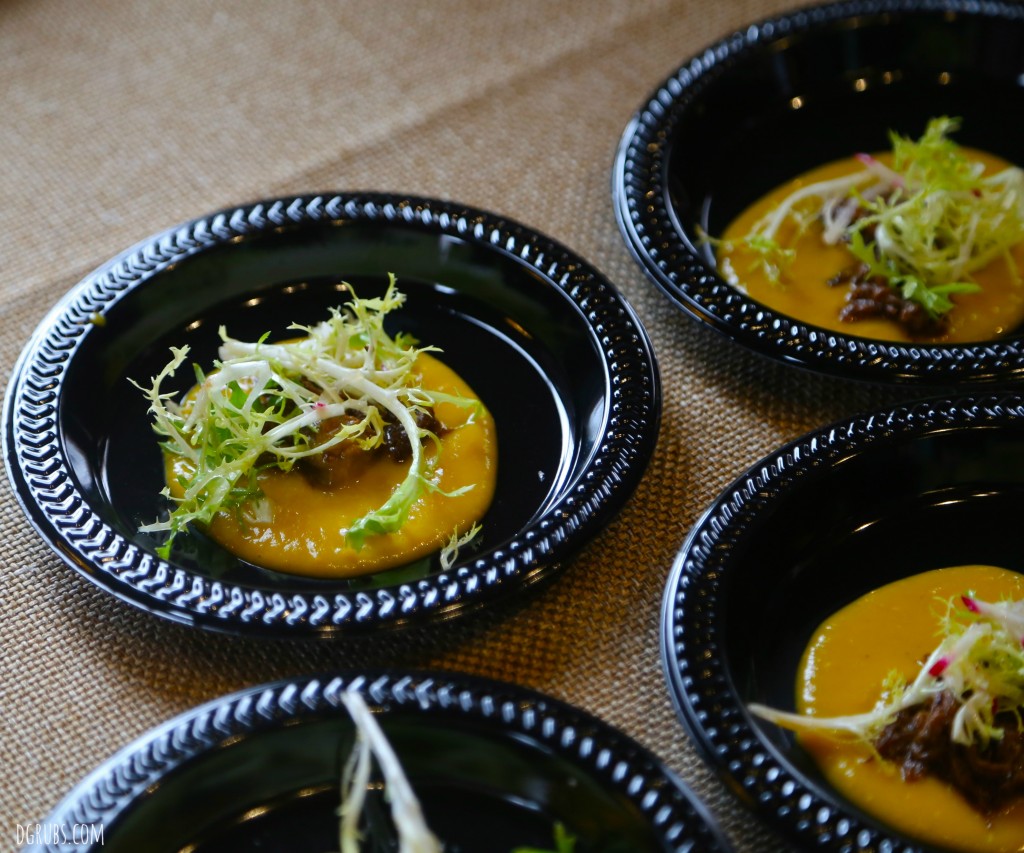 Other Hope and Main exhibitors included:
Acacia Café Food Truck & Kitchen
Tags: events, providence, tastetrekkers