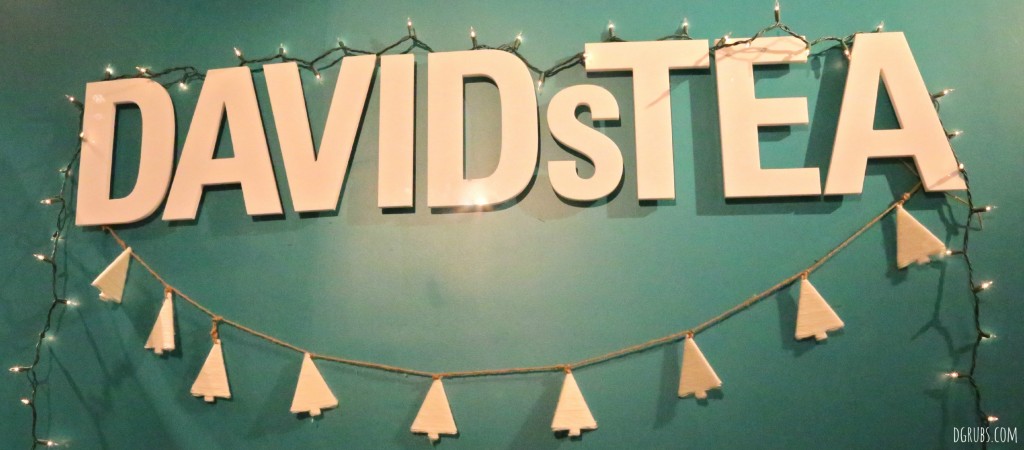 Last week I was invited to preview the new holiday collection at Davids Tea. They have a location right in Downtown Crossing where you can not only pick up some tea, but grab a cup to go. I personally recommend the eggnog latte and plan to go back one morning and try the matcha latte (I didn't want to be up all night so I went with the eggnog latter instead).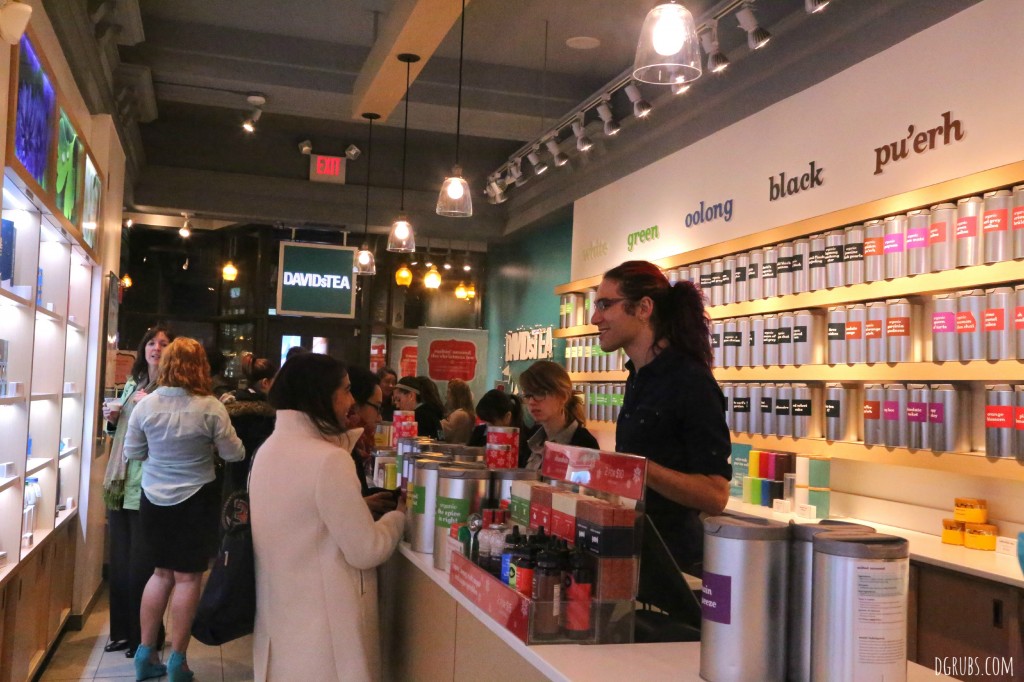 I'm a novice when it comes to tea, so it was great to be able to go in and have the great people there tell me everything I need to know!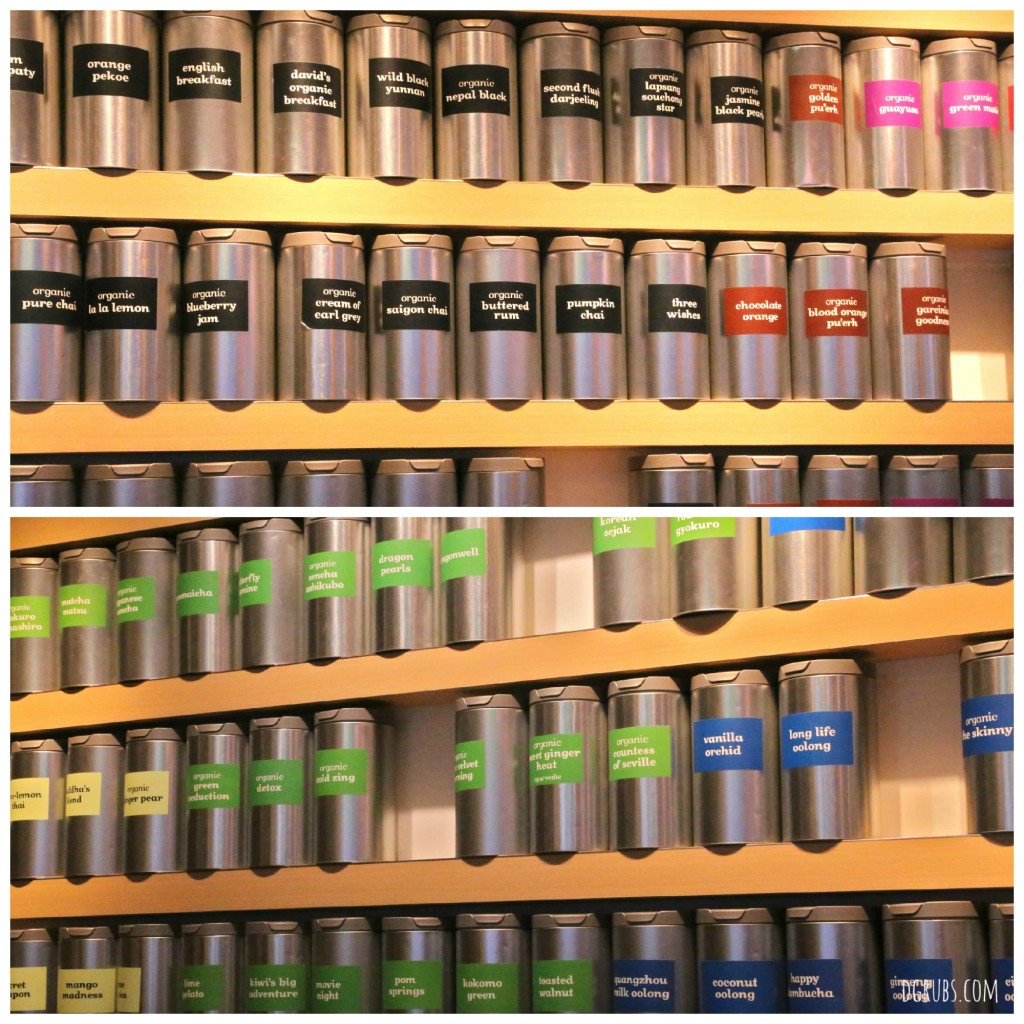 Along the back wall they have tons of tea – did you know that there is such a thing as kosher tea? DAVIDsTEA also has fair trade and organic tea! They have caffeinated teas and decaffeinated (something for everyone) – the teas are naturally decaffeinated, they don't decaffeinate their teas that already have caffeine. You can buy the tea loose from the cans by weight or in tins like the ones below.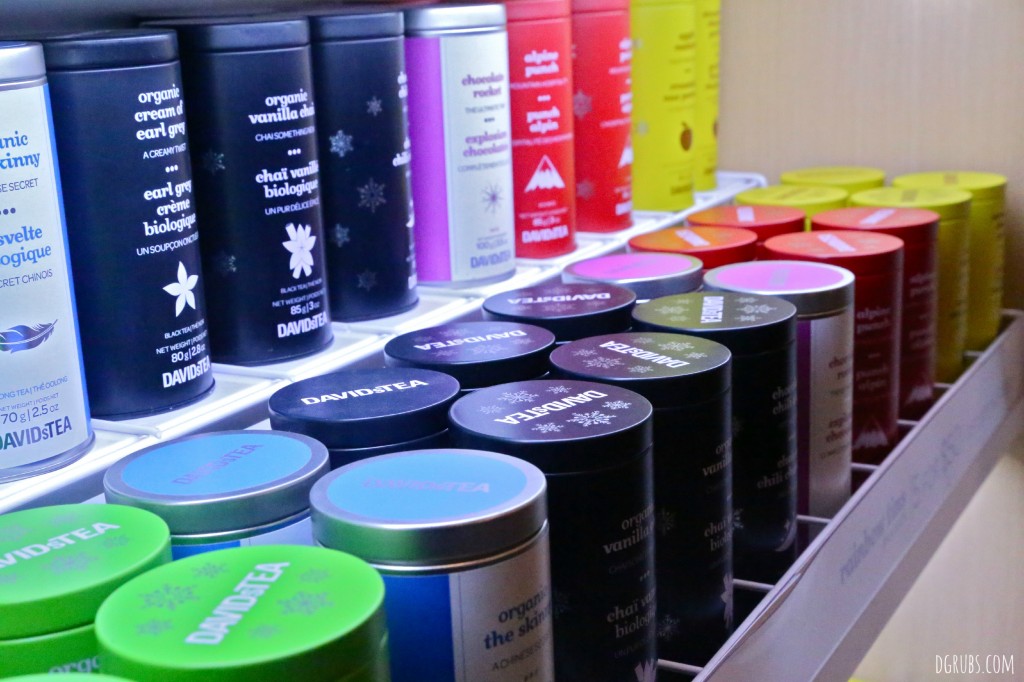 They have pre-filled tins of their most popular flavors for $14.50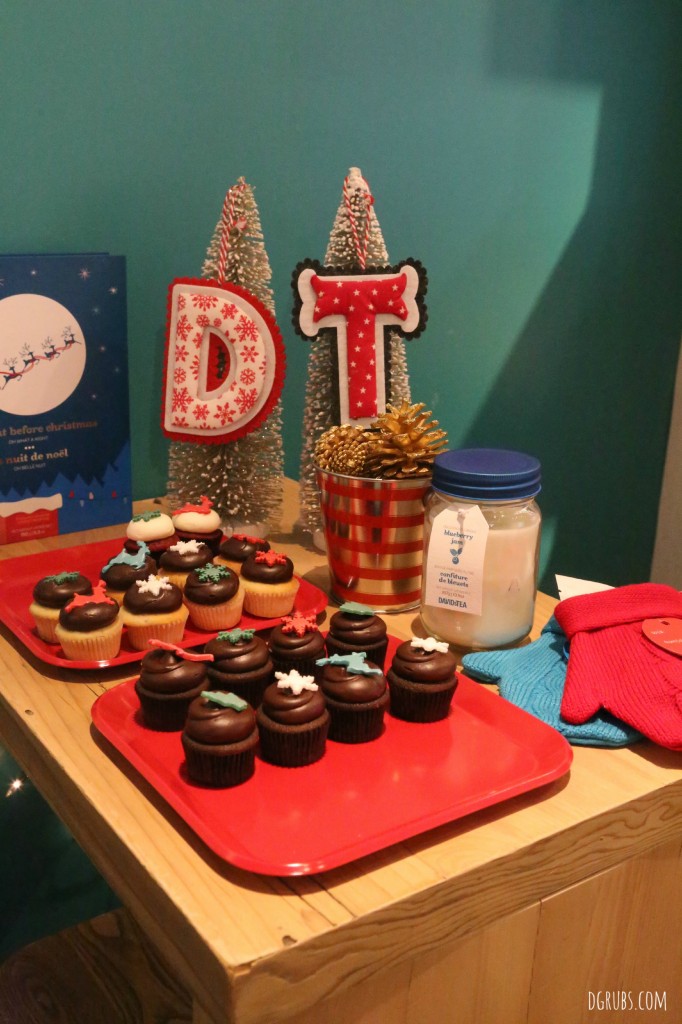 How great are these seasonal cupcakes from Georgetown Cupcakes? Also on the table are the new candles that come in delicious scents like Blueberry Jam, Forever Nuts and Santa's Secret ($19.50). On the far right are the tea filled mittens: the red is Santa's Secret, the blue is egg nog and the green (not pictured) is sleigh ride tea filled ($9.50).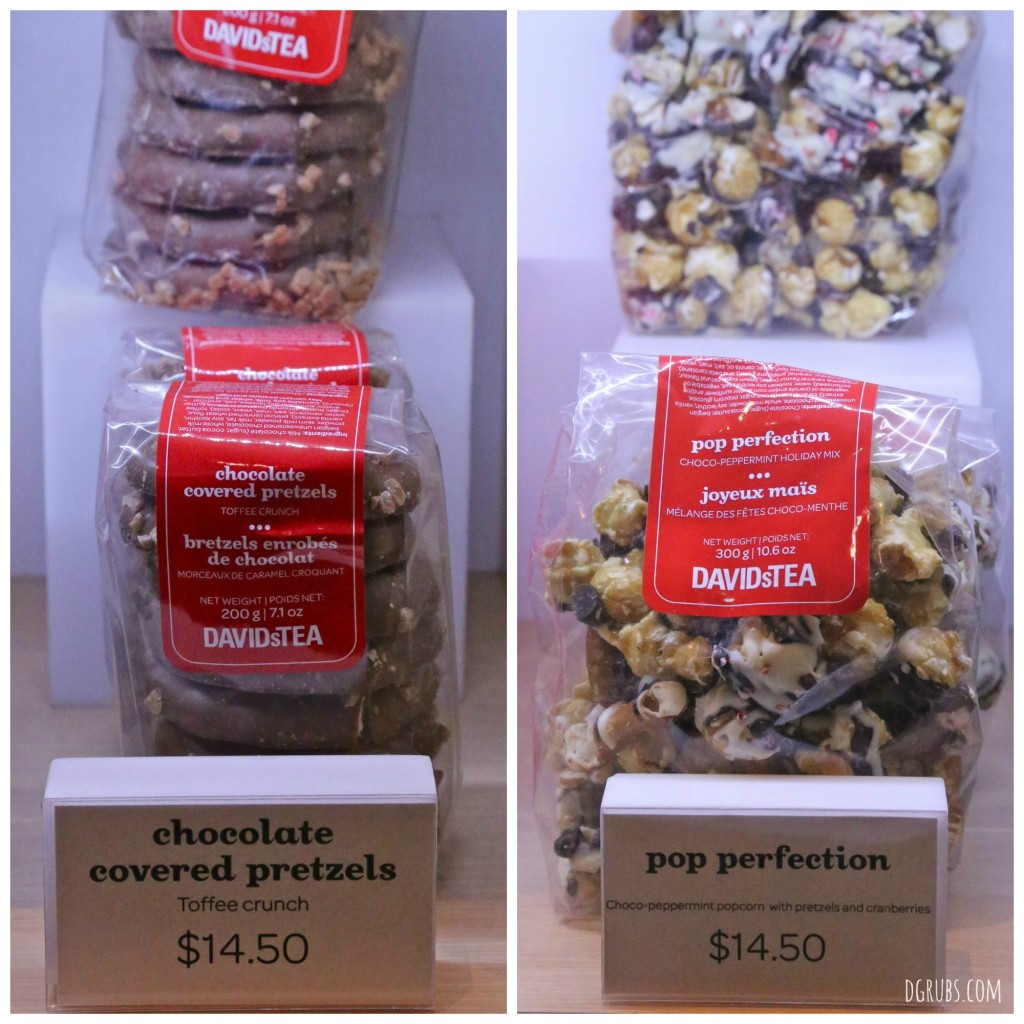 In addition to tea, the store carries a great selection of travel mugs, tea sets, accessories and delicious treats. Above are the chocolate covered pretzels ($14.50) and the pop perfections ($14.50)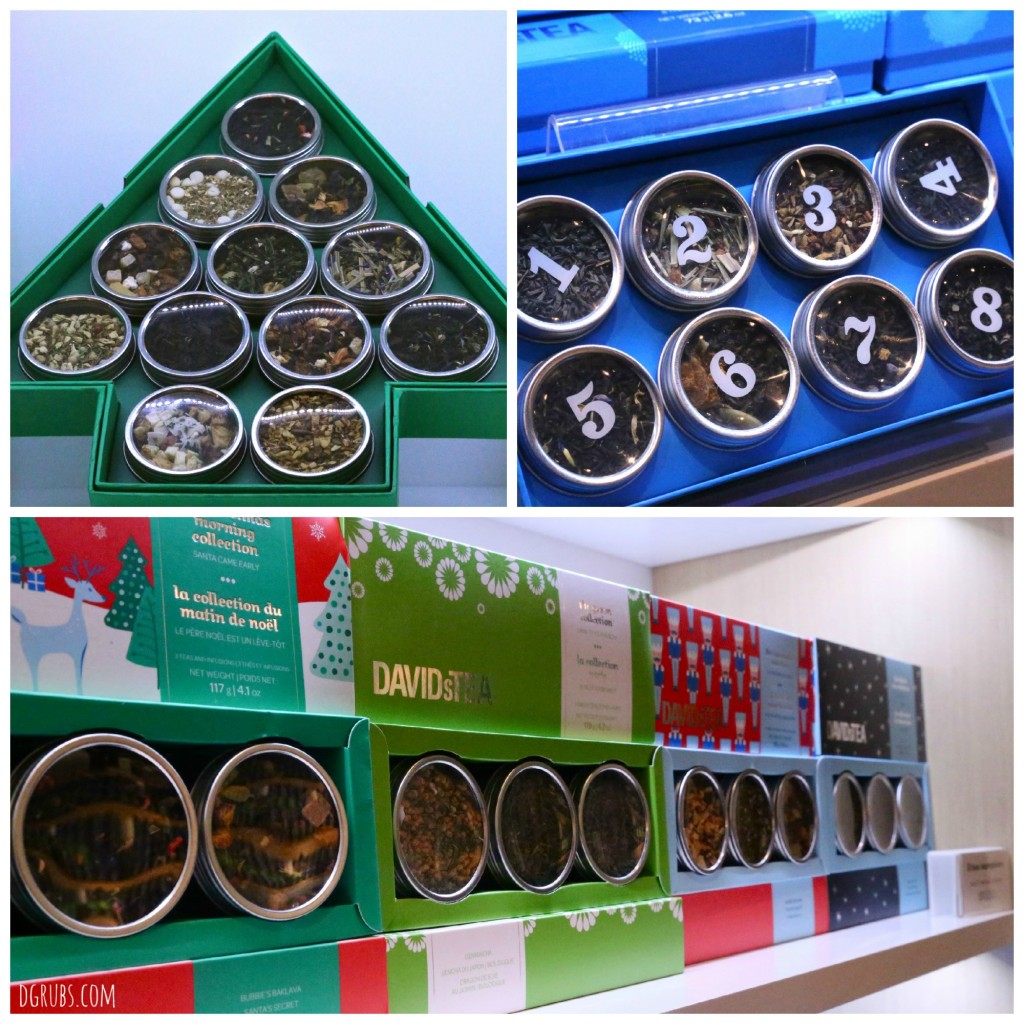 They have fun little gift sets, perfect for the tea lover in your life. (Top left) The 12 teas of Christmas ($29.50); (top right) The 8 days of Tea ($19.50); (bottom) The Christmas Morning Collection ($19.50),The Green Collection ($19.50) The Nutcracker Collection ($19.50), The Black Tea Collection ($19.50)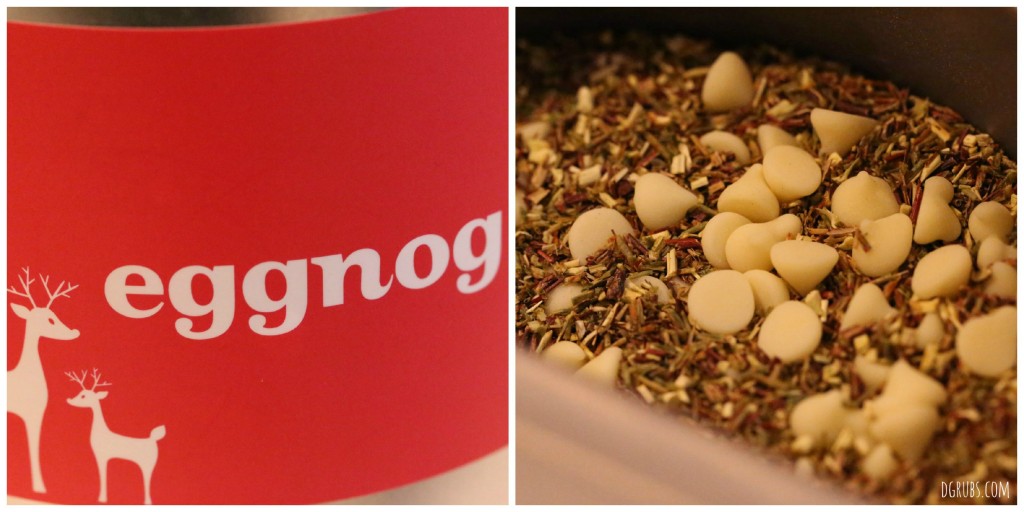 I had the opportunity to check out a bunch of great teas! What is great about DAVIDsTEA is that if you can't get into the store, all the things you need to know are on their website. You can find out how much tea to use per cup, water temperature and steeping time (along with allergen information). The eggnog is a green rooibos tea with white chocolate chips, with meringue powder.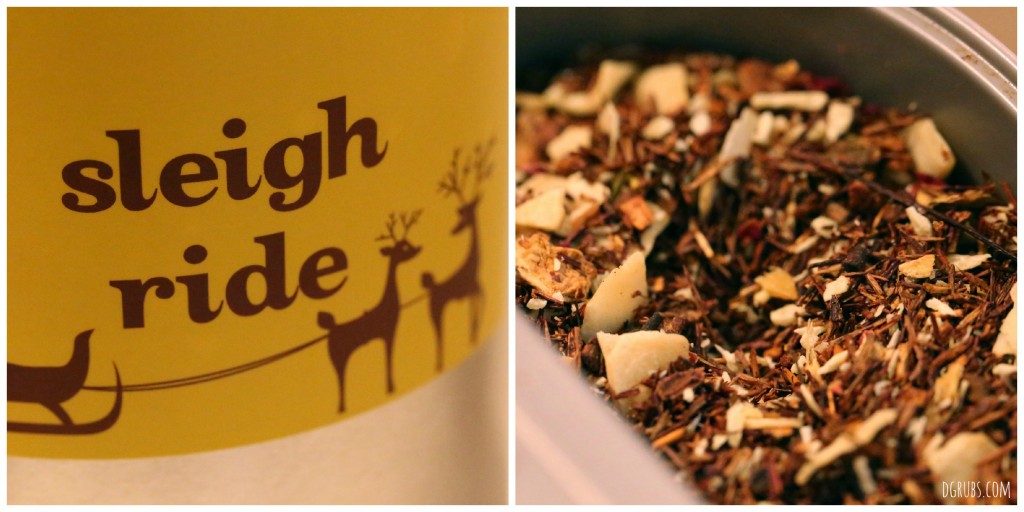 Sleigh Ride (back for a limited time) has the flavors of apple, hibiscus blossoms, pineapple, papaya, beetroot, cinnamon, raisins, coconut, roasted almonds , and popped rice.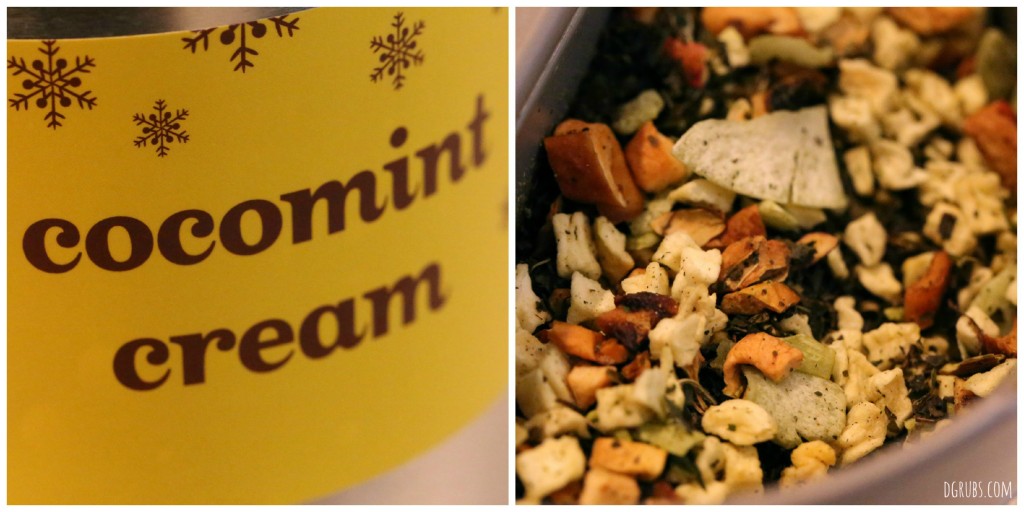 Cocomint Cream (a new flavor) has apple, coconut, sweet blackberry leaves, peppermint, spearmint, and natural coconut flavoring.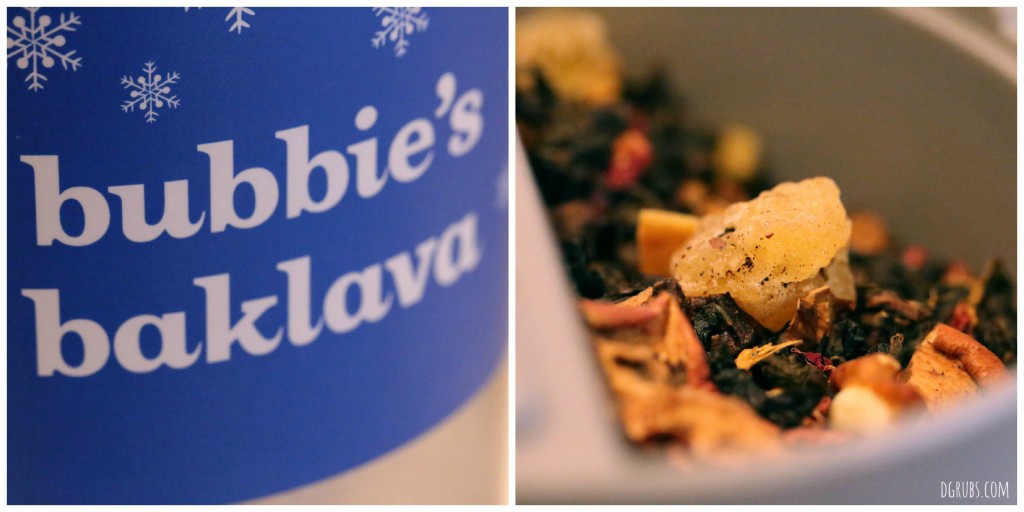 Bubbie's Baklava (I just love the name!!) is oolong tea, with roasted chicory root, pineapple, papaya, cinnamon, walnuts, apple, ginger, roasted almonds, cardamom, rose pepper, pistachios, and rose blossom.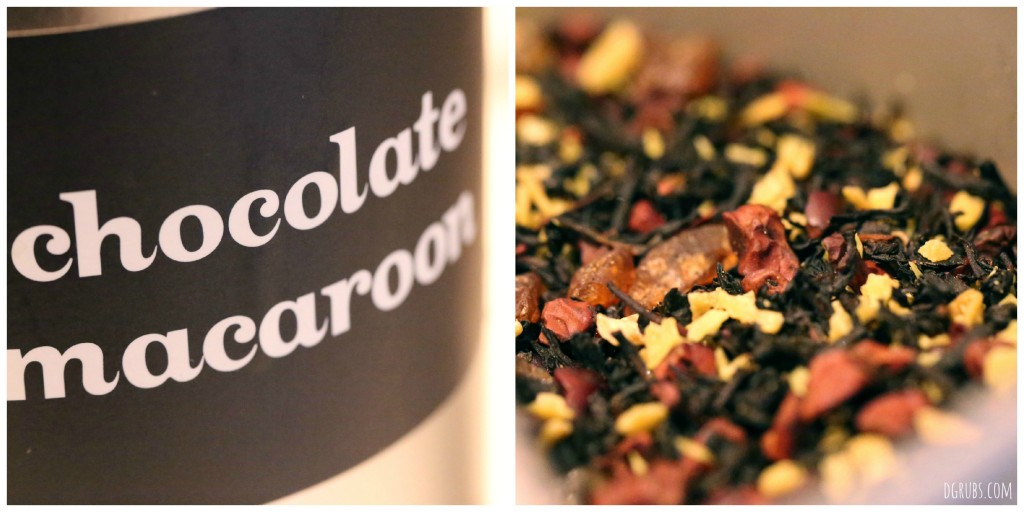 I had a chance to sample the chocolate macaroon flavor: it's black tea, with toasted coconut, coconut, pecans, cacao nibs, and rock cane sugar.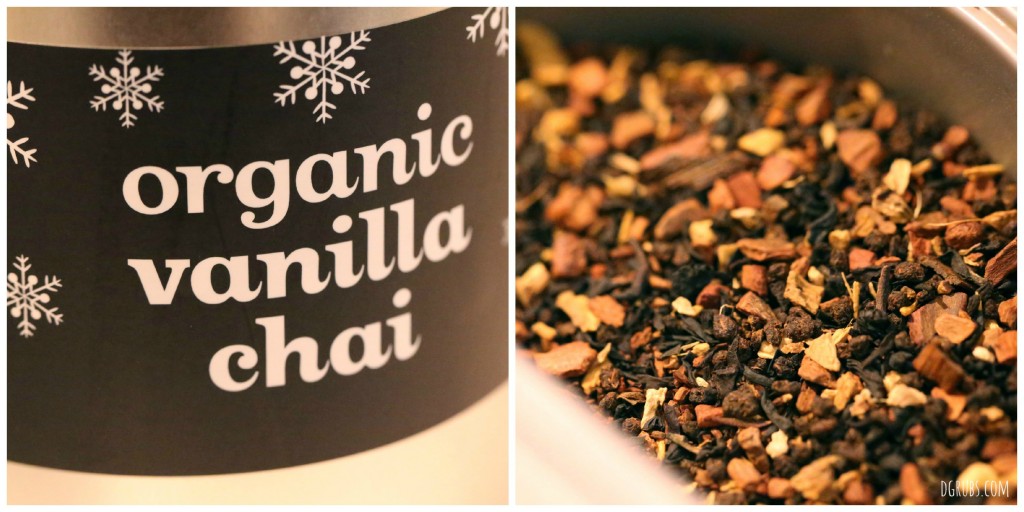 The organic vanilla chai is a black tea, flavored with cinnamon, licorice root, ginger, vanilla. With natural vanilla and cream flavoring.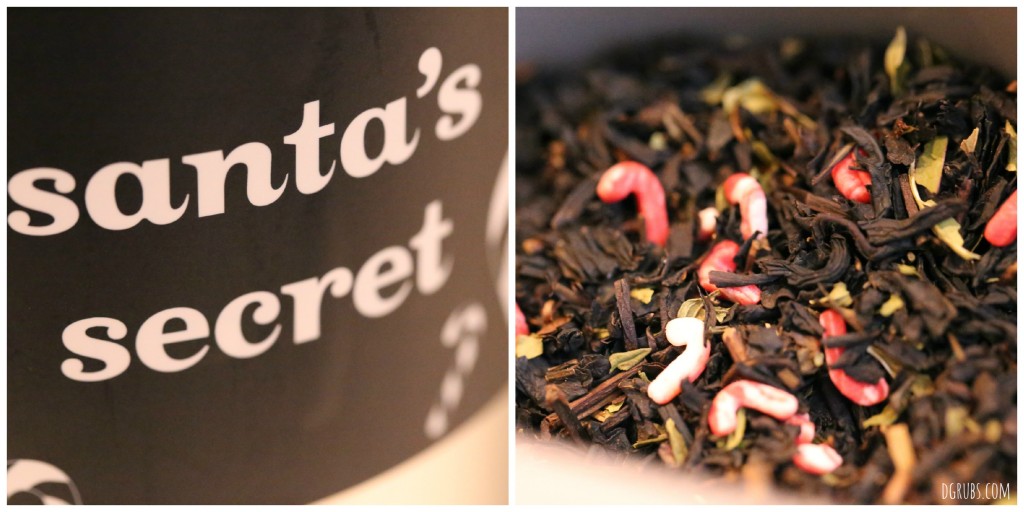 How cute is this? Santa's Secret is a black tea, with peppermint and cute candy cane sprinkles.
DAVIDsTEA
Downtown Crossing – 298 Washington Street, Boston, MA
Tags: downtown crossing, events, holiday, tea