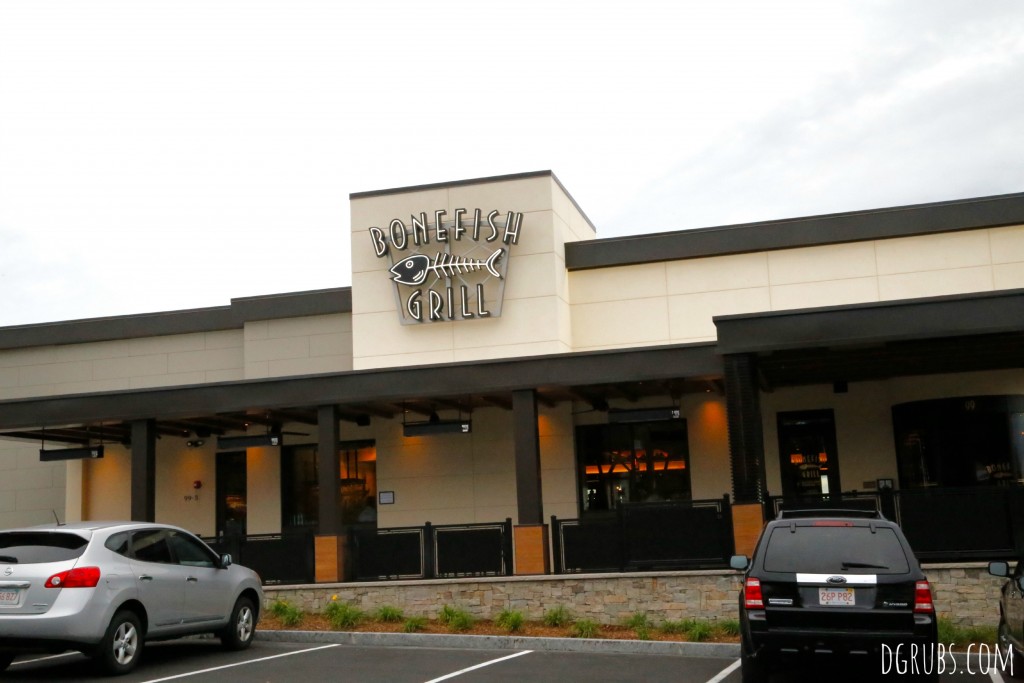 Bonefish Grill recently opened in Waltham. I grew up nearby and remember when this area had nothing but the Westin Hotel and the Bertucci's. Now there's a Starbucks, a Market Basket, even a Marshall's nearby! Great to have Bonefish here for some variety in dining options!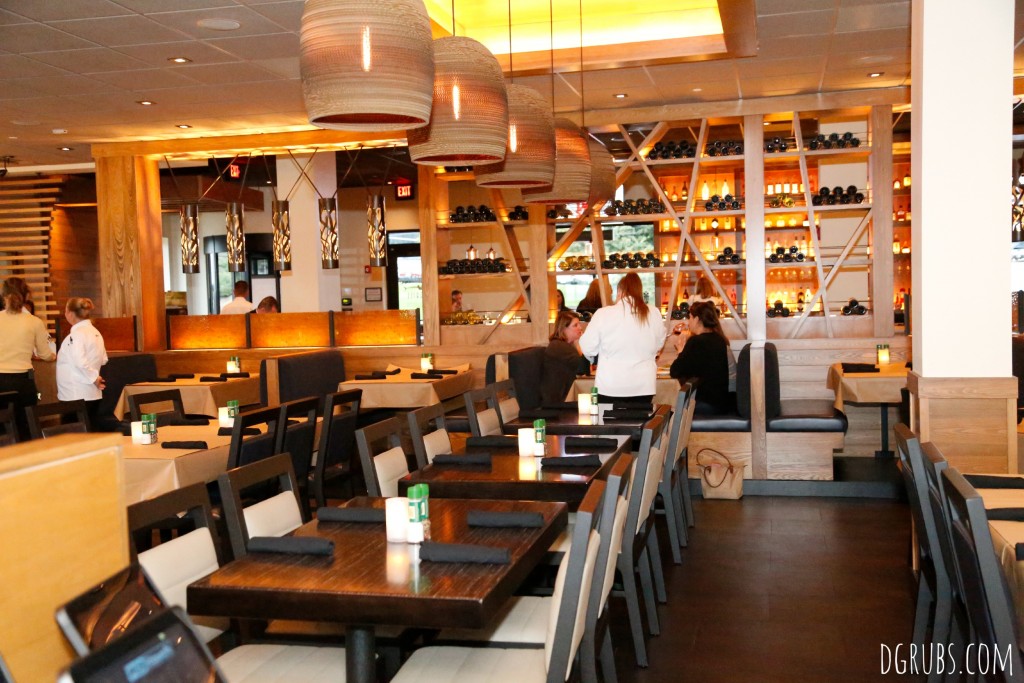 I had visited the Bonefish recently in Westwood, check out my review here.
The spacious bar area has high top tables and the main dining room has both free standing tables and booths.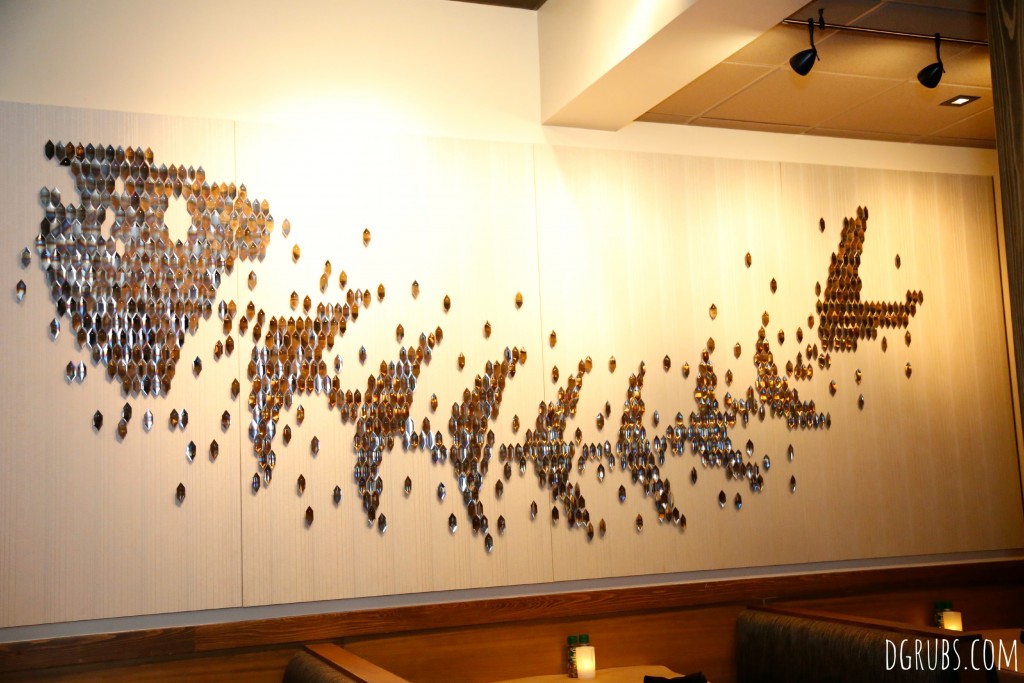 I love the wall art that is made up of tiny mirrors.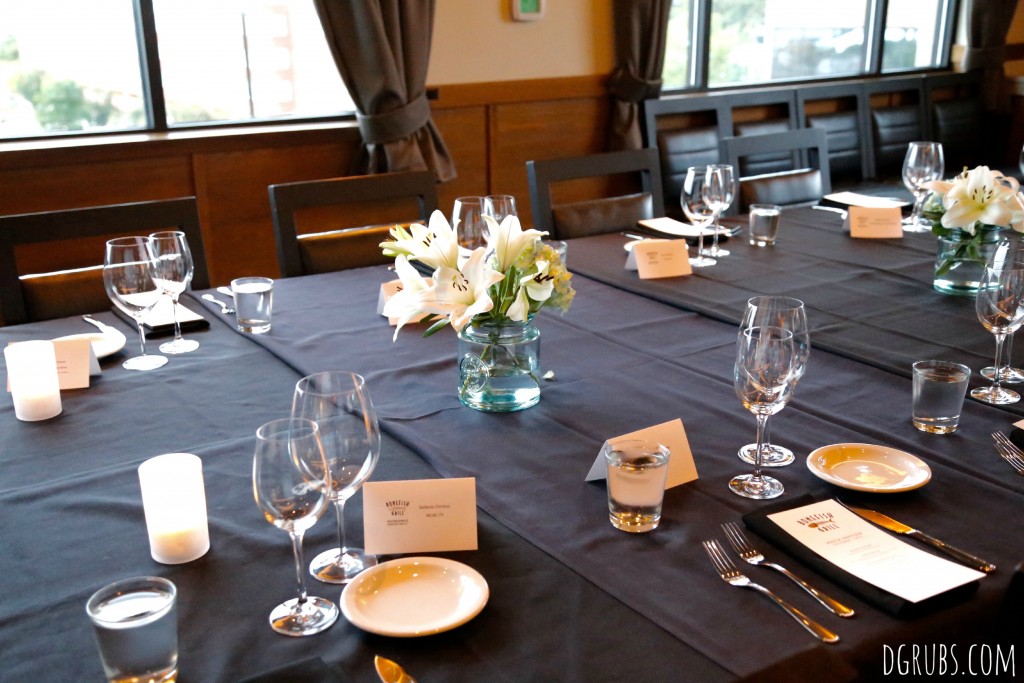 Bonefish offers two private dining areas that can be combined into one large room. The large windows allow a ton of natural light which was really nice. The rooms come fully equipped with an audio/video set up, perfect for a casual business meeting or a "when you were young" slideshow at a baby shower.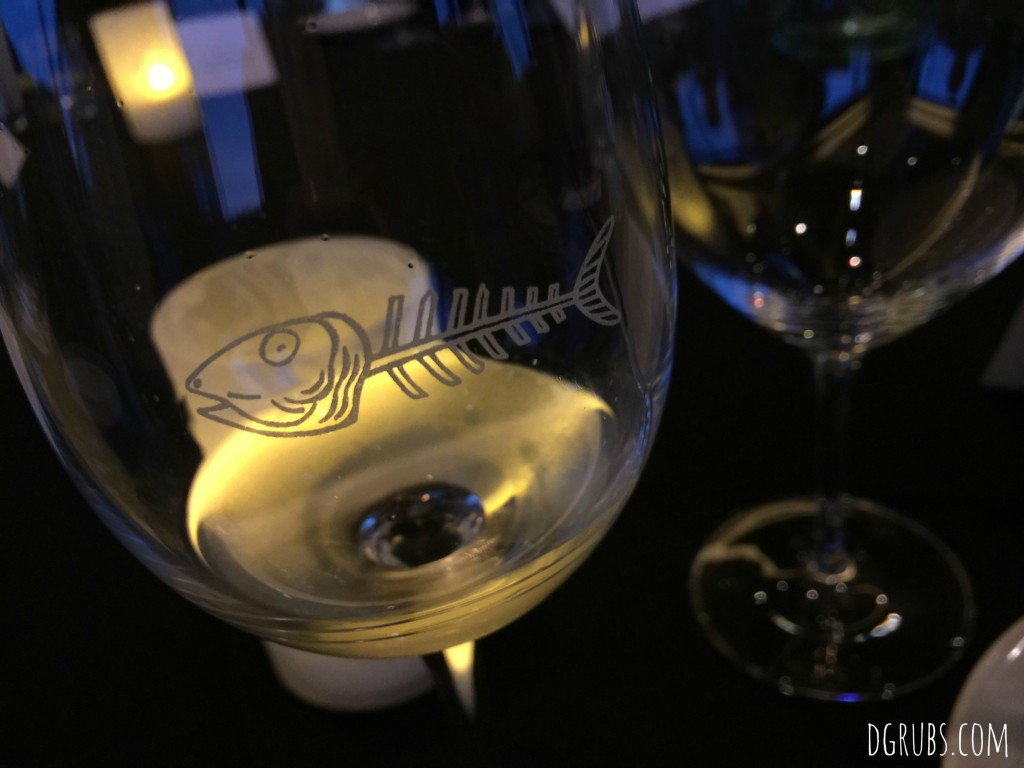 We started the evening with a 2014 Masianco Pinot Grigio and Verduzzo that would pair well with the first three courses. The wine is Masi's white "supervenitian" that has notes of tropical fruits and honey with a dry finish and a citrus twist.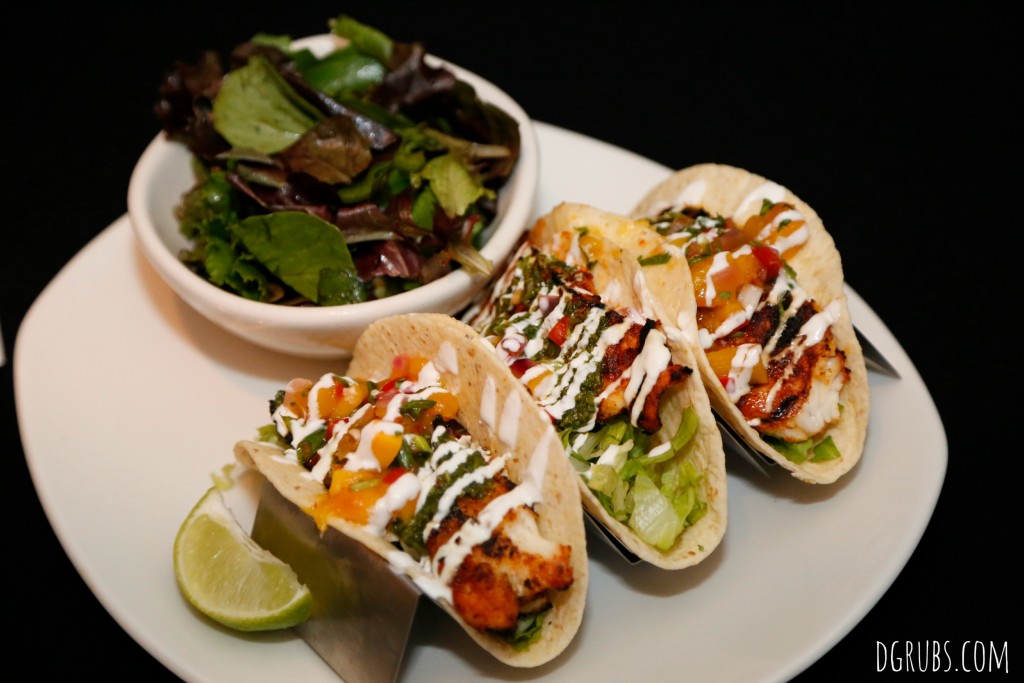 We started with the blacked Baja fish tacos topped with cabbage, Pico de gallo and lime crema.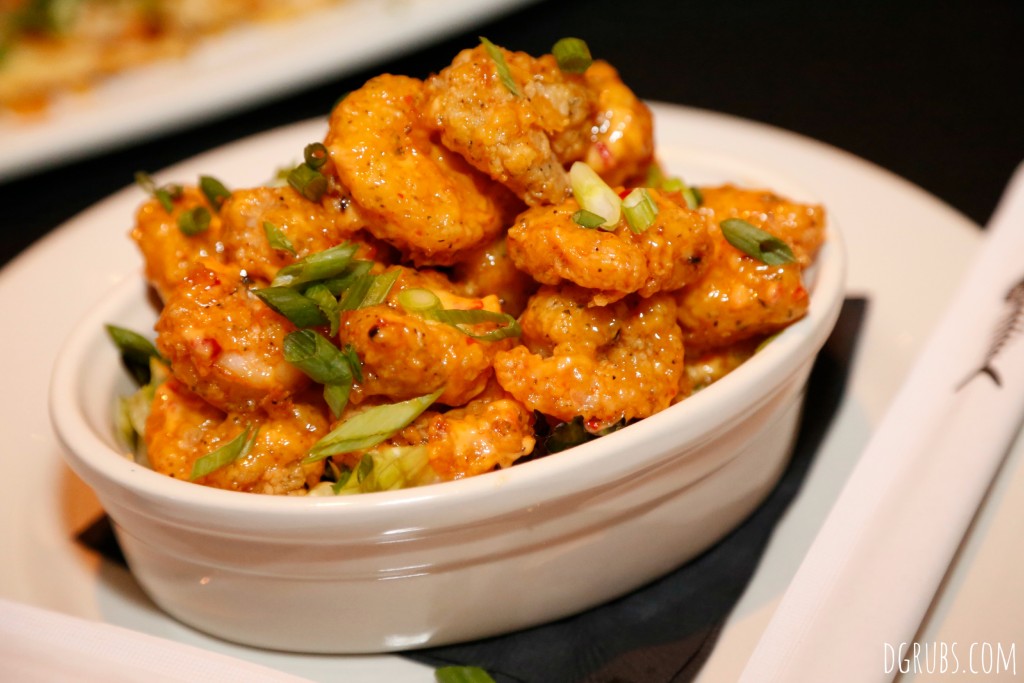 Next up, the signature Bang Bang shrimp – crispy breaded shrimp tossed in a creamy, spicy (just a little kick) sauce. Did you know that they sell more Bang Bang shrimp than all other menu items put together!!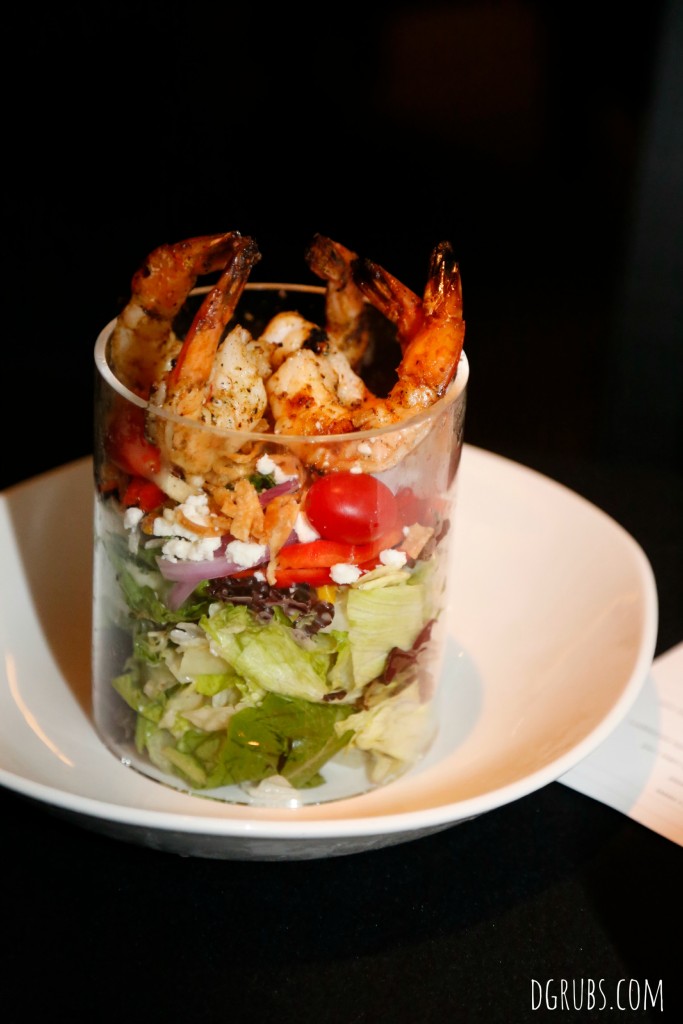 The cilantro lime shrimp salad came beautifully displayed.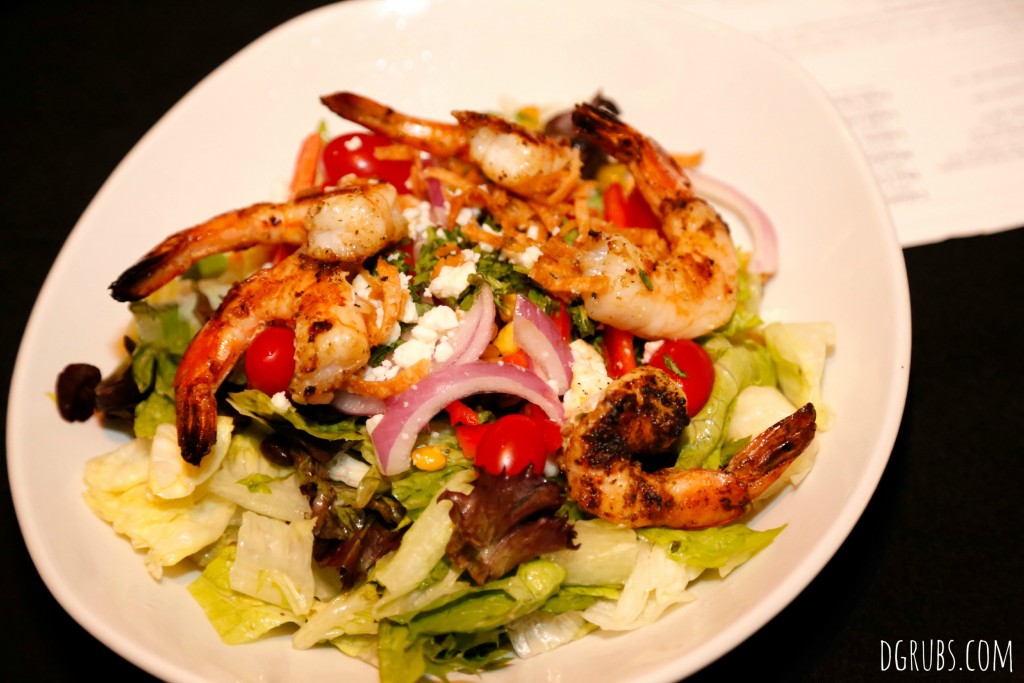 When they pulled off the glass cylinder, the shrimp fell into place perfectly. The salad had roasted corn, black beans, Feta cheese, grape tomatoes, red onion and a cilantro lime vinaigrette.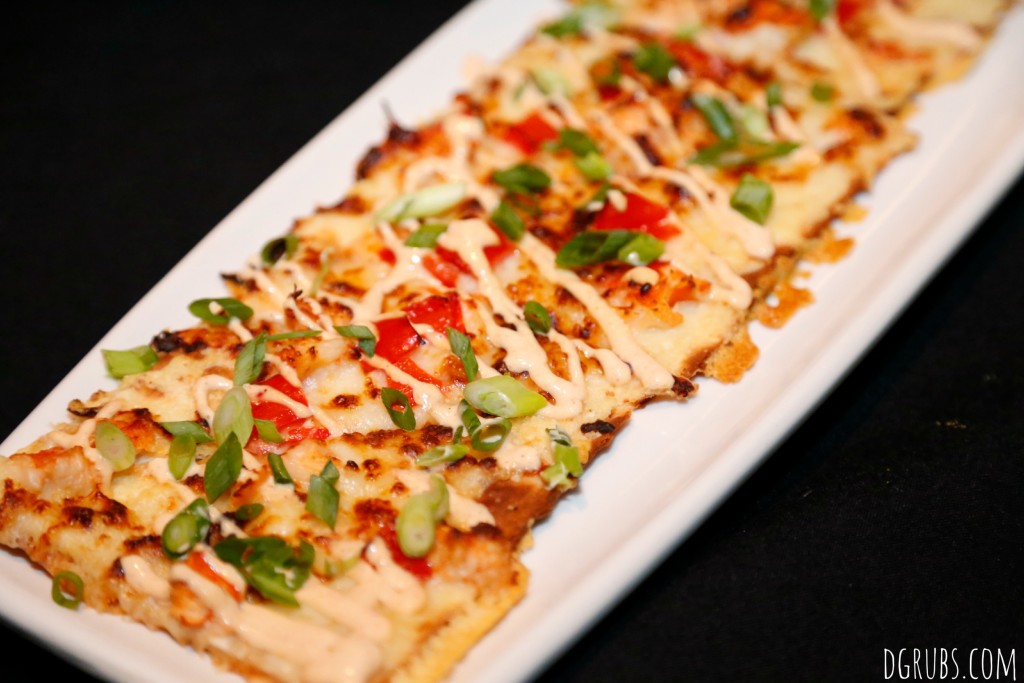 The lobster flatbread was a favorite among guests – topped with cold water lobster, mozzarella cheese, red peppers and a lobster infused sour cream.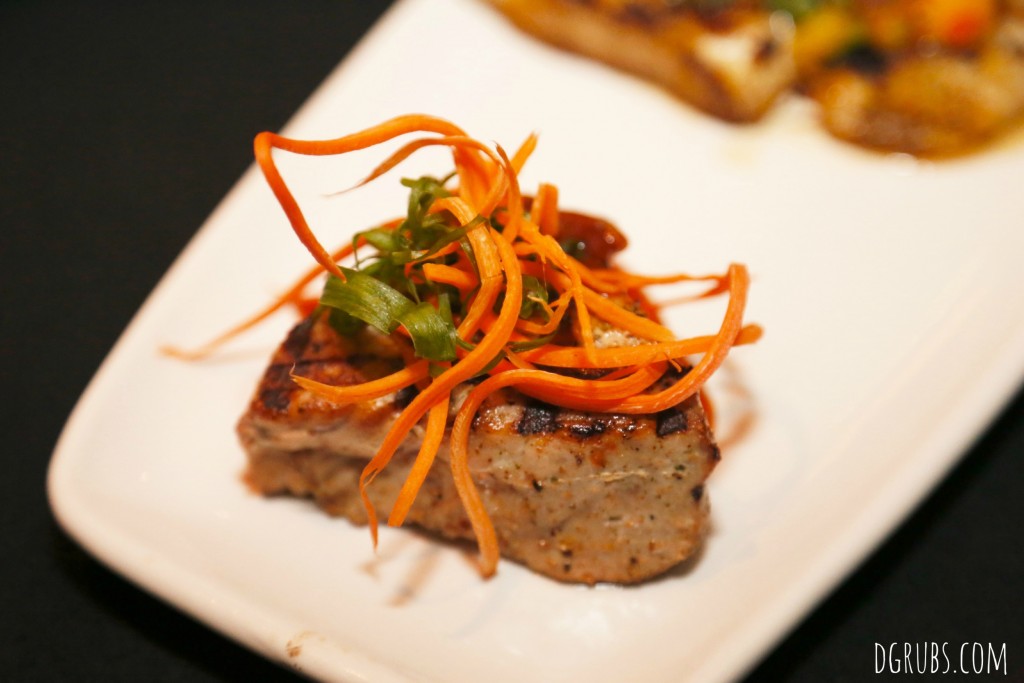 By the time we go to the main course I was stuffed! The surf and turf was presented on one plate, but I wanted to give each piece it's own spotlight.  The Ahi tuna was served Pan Asian style.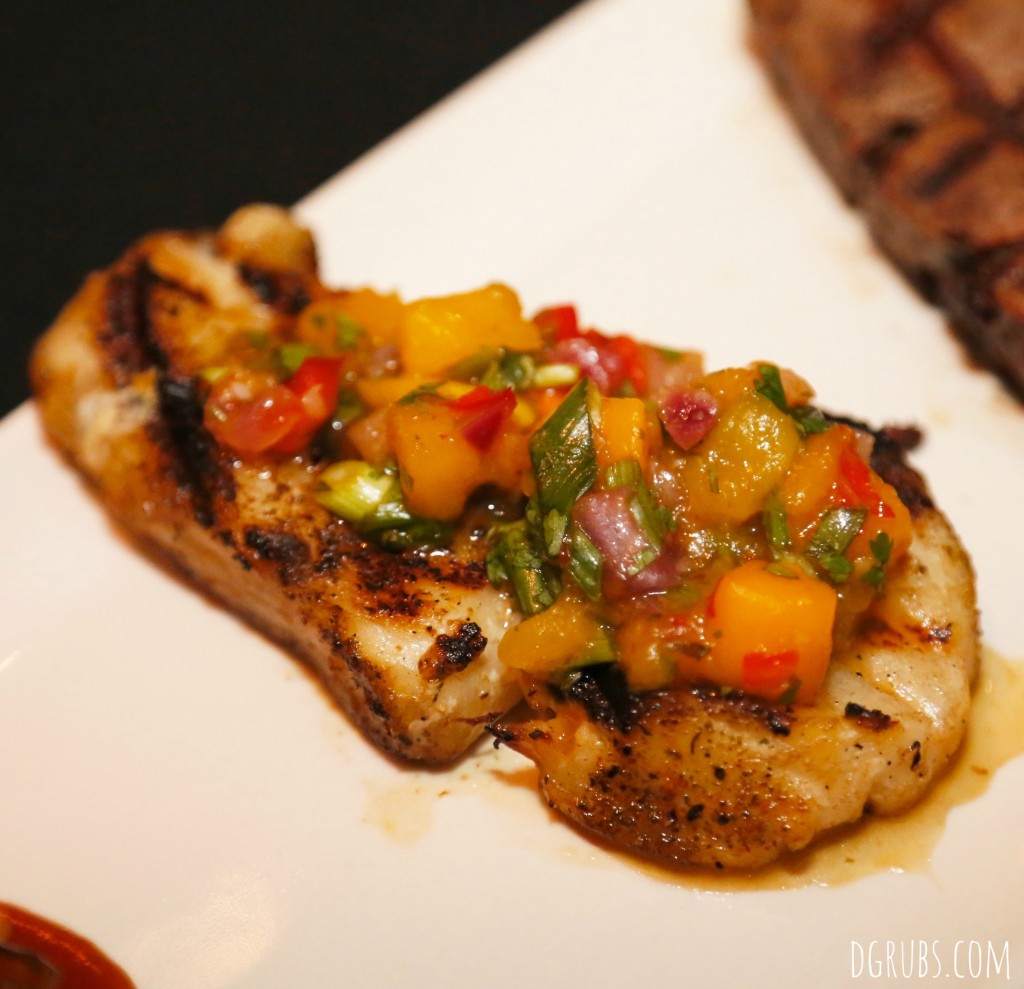 The Chilean sea bass was served with a mango salsa.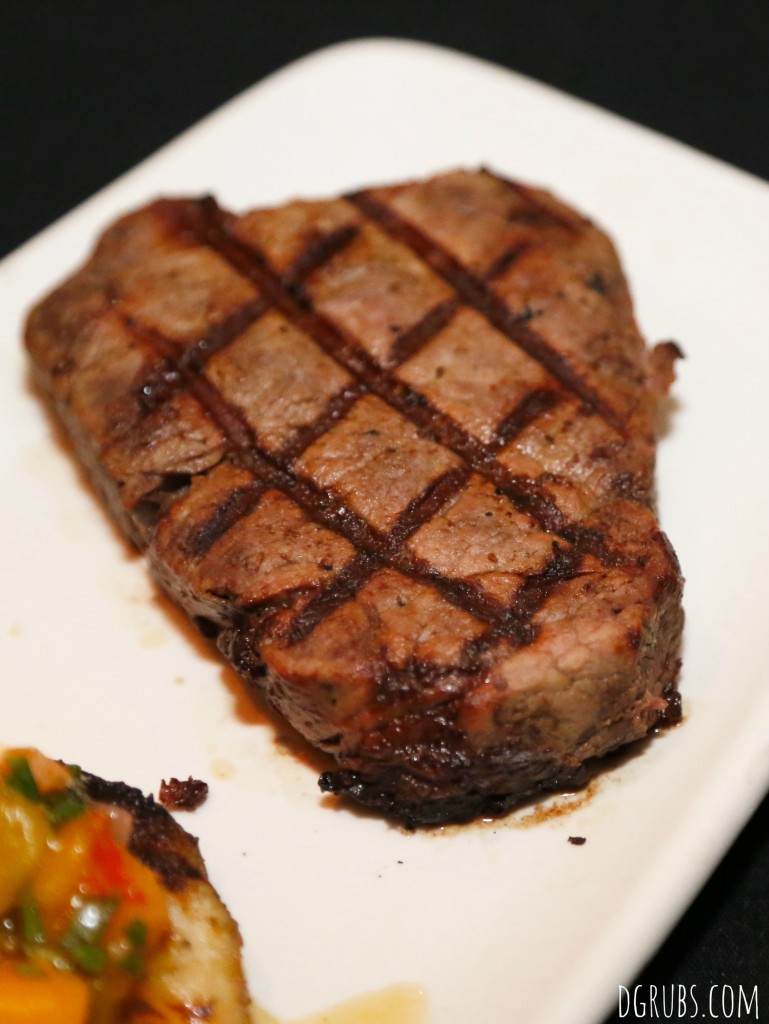 The filet mignon speaks for itself – check out those beautiful grill marks! One thing that I didn't know about Bonefish is that they really go out of their way to accommodate food allergies – they have a special place on the grill reserved for making gluten free items.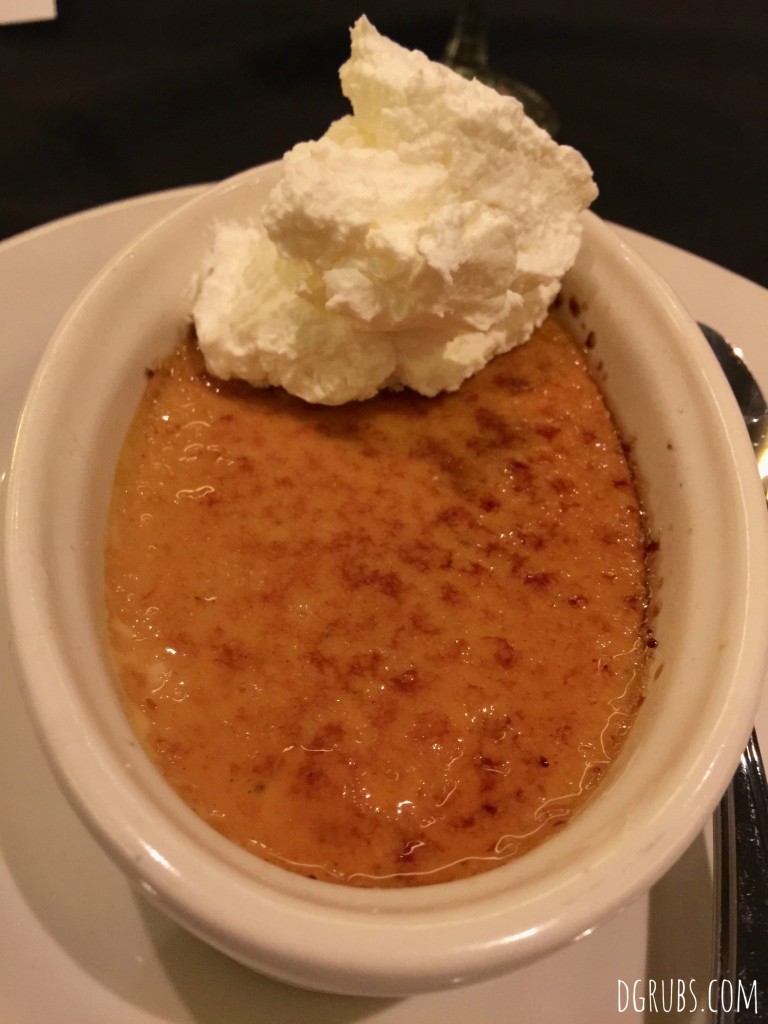 For dessert we had the seasonal pumpkin creme brûlée, spiced up with cinnamon and nutmeg and topped with a healthy dollop of whipped cream!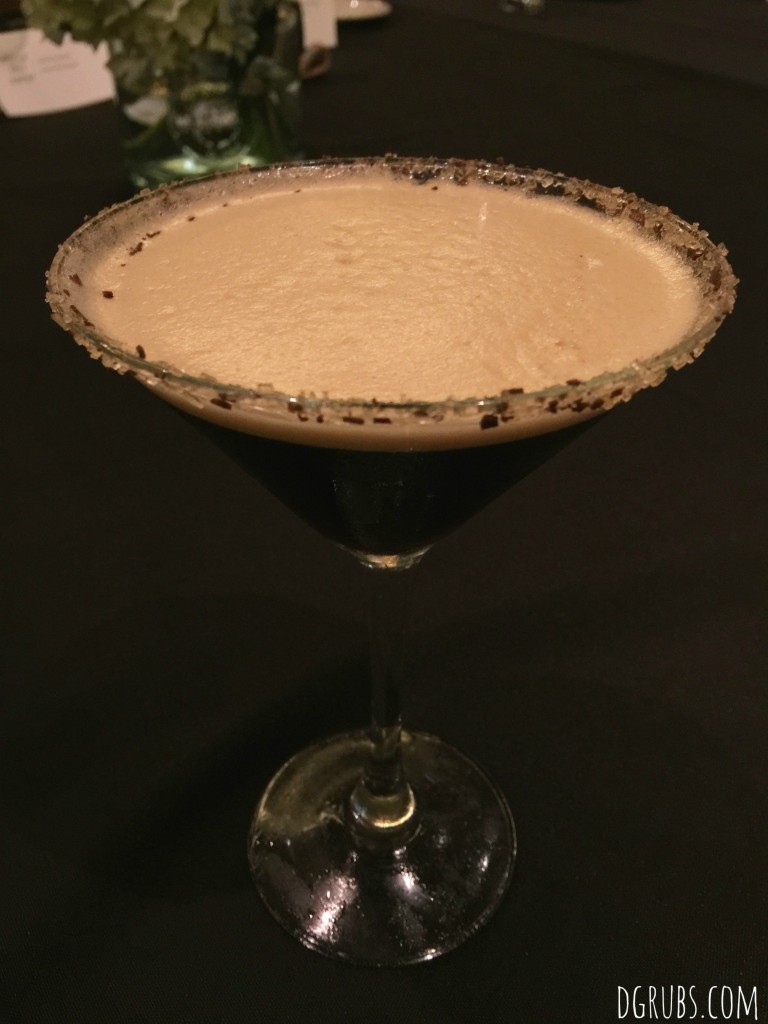 You may also want to check out their drink menu, check out this beautiful espresso martini they served!
Disclaimer: I was invited to Bonefish Grill for a media preview dinner. My meal was provided compliments of Bonefish Grill. All opinions are my own.
Tags: casual dining, private room, restaurant, seafood, waltham