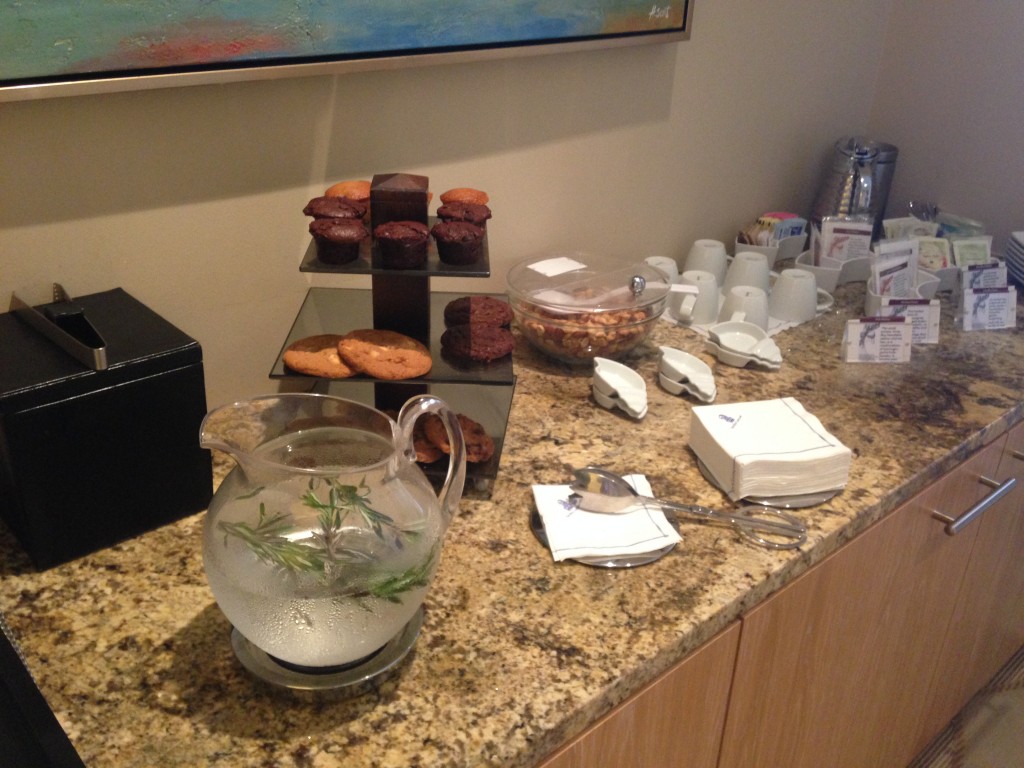 This post is one of those that slipped through the cracks – now I'm trying to play catch up! While we were in Aruba over the winter, my sister in law and I decided to treat ourselves to a day at the spa at the newly opened Ritz Carlton.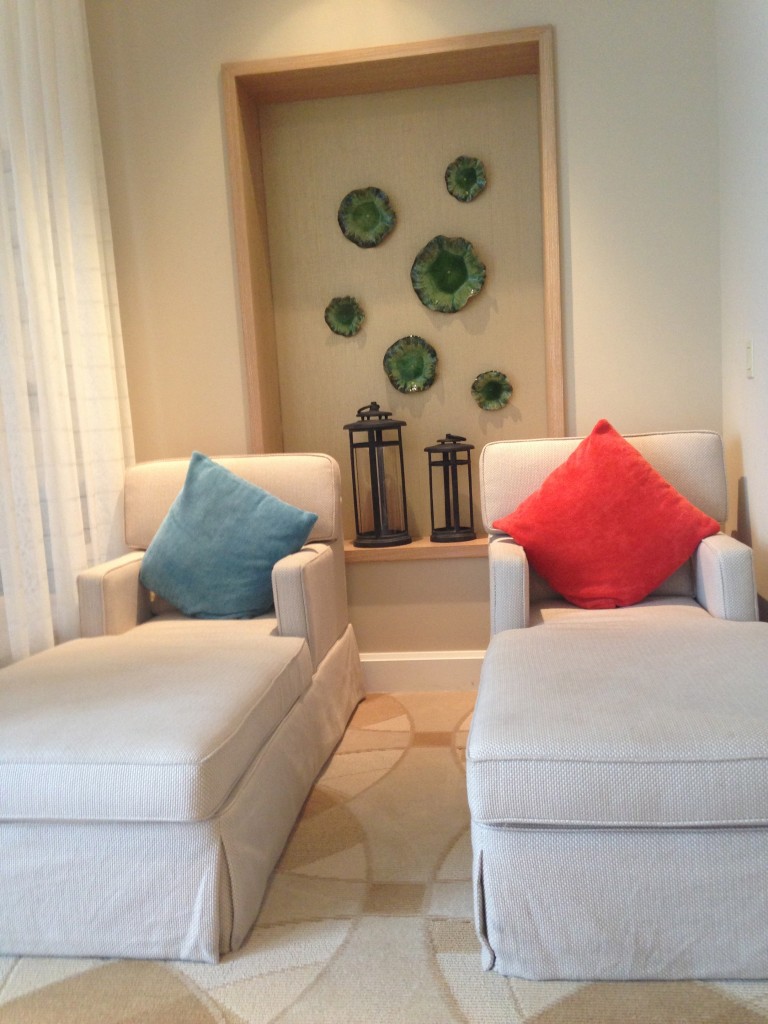 We booked appointments over the website, which proved to be difficult. They took a few days to get back to us and there was issue with holding the appointments with a credit card among other things. Not the level of service if you called let's say the New York location or the Boston location.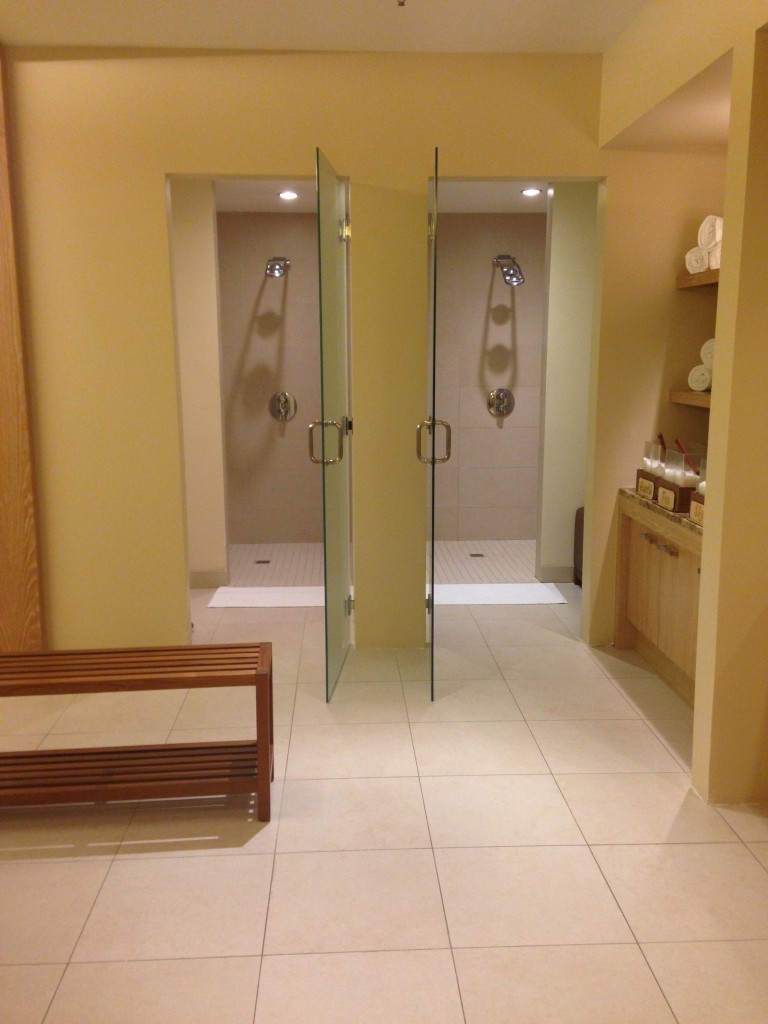 Everything was still very new and the locker room was very clean. Just a note for the modest – people in the locker room can see through the doors into the shower even though they appear to be frosted.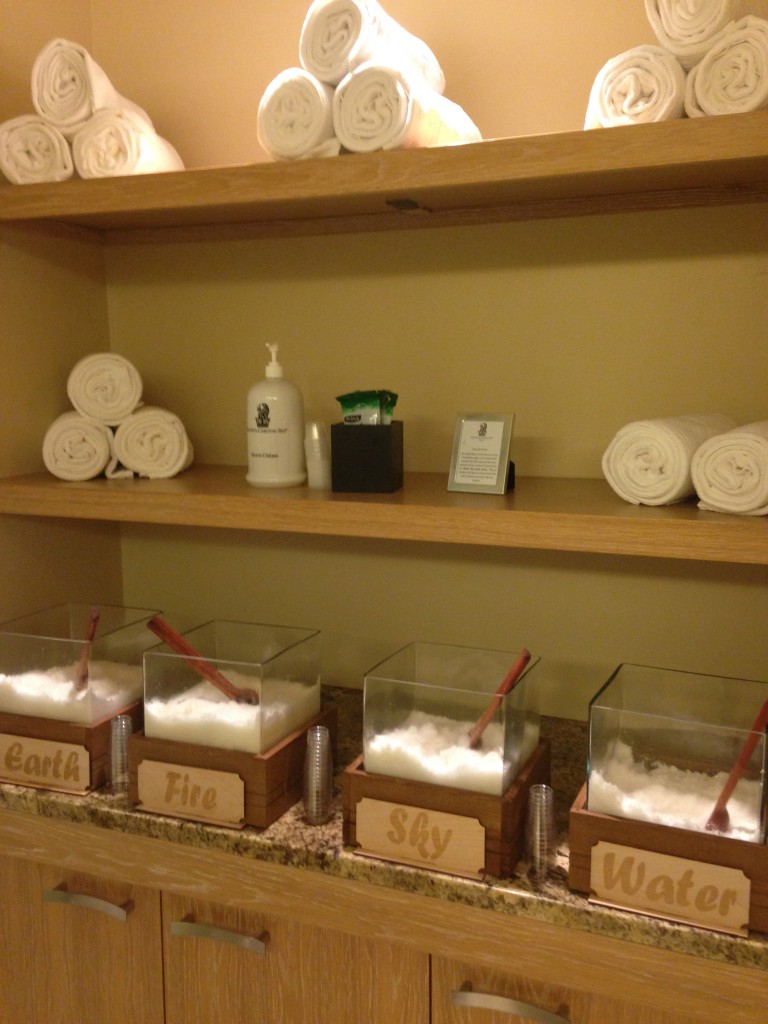 There is a lovely selection of sugar scrubs for the shower, each with a distinctive smell.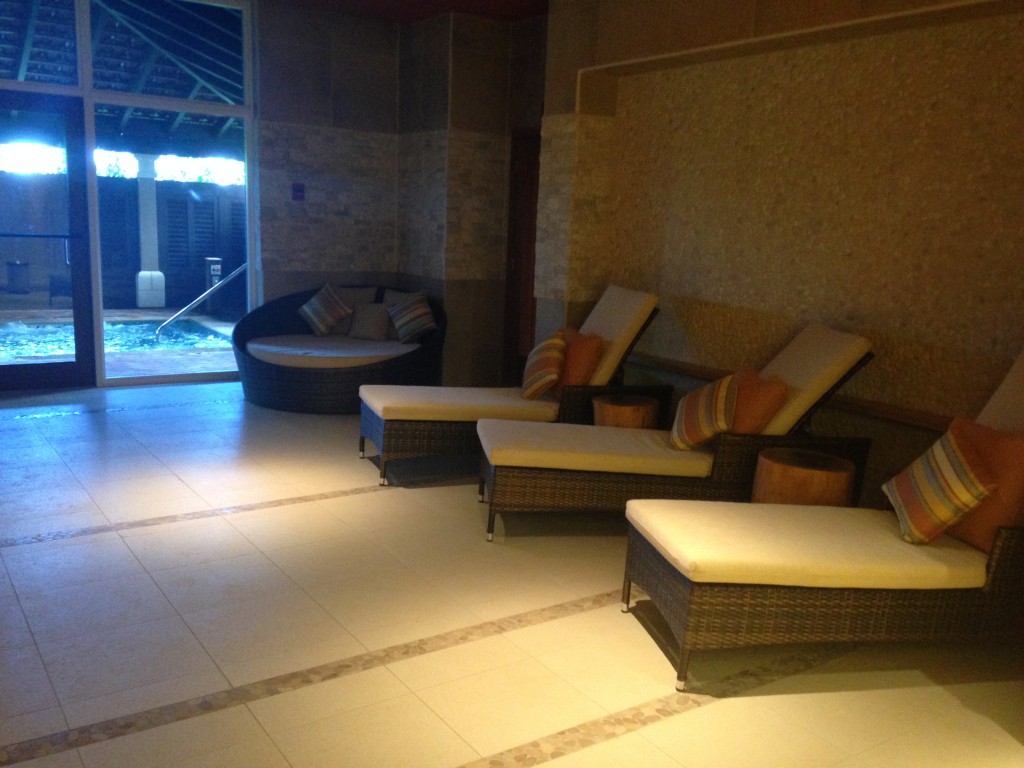 There weren't many other guests in the common space at the spa, so we had the place to ourselves.
There was a great hot tub and steam room area that we didn't get to enjoy – but it looked super relaxing!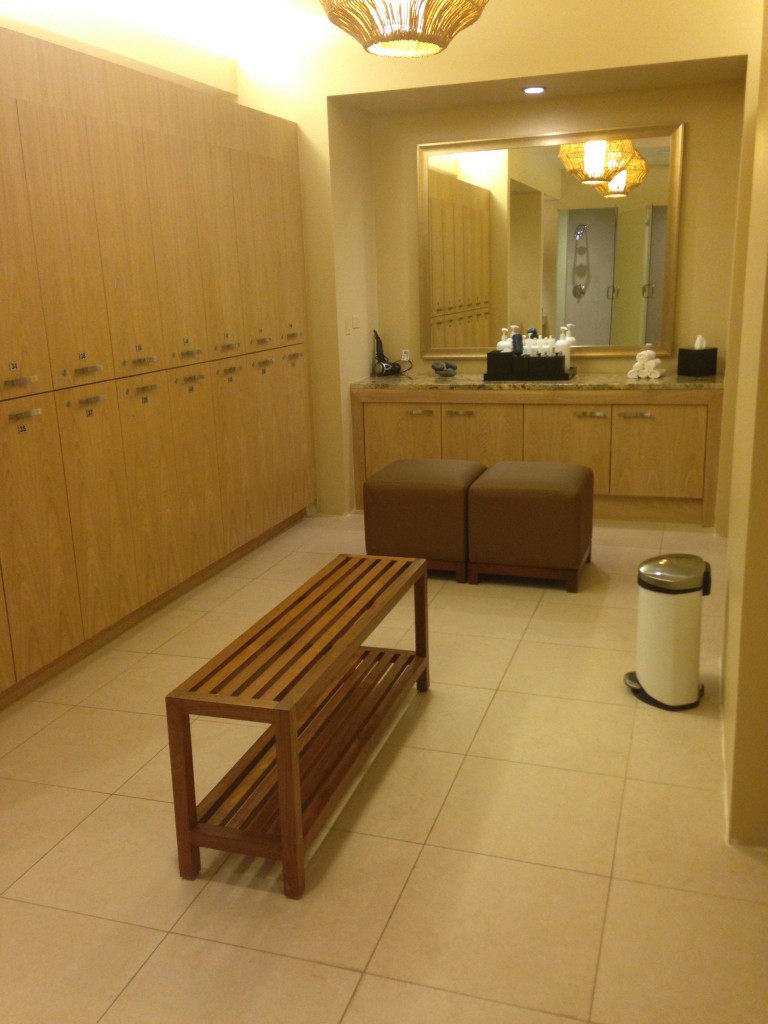 The spa is 15,000 square feet and has 13 treatment rooms. A 22% gratuity is added on to all services and guest must be 18 or older to enjoy spa services and ammenities.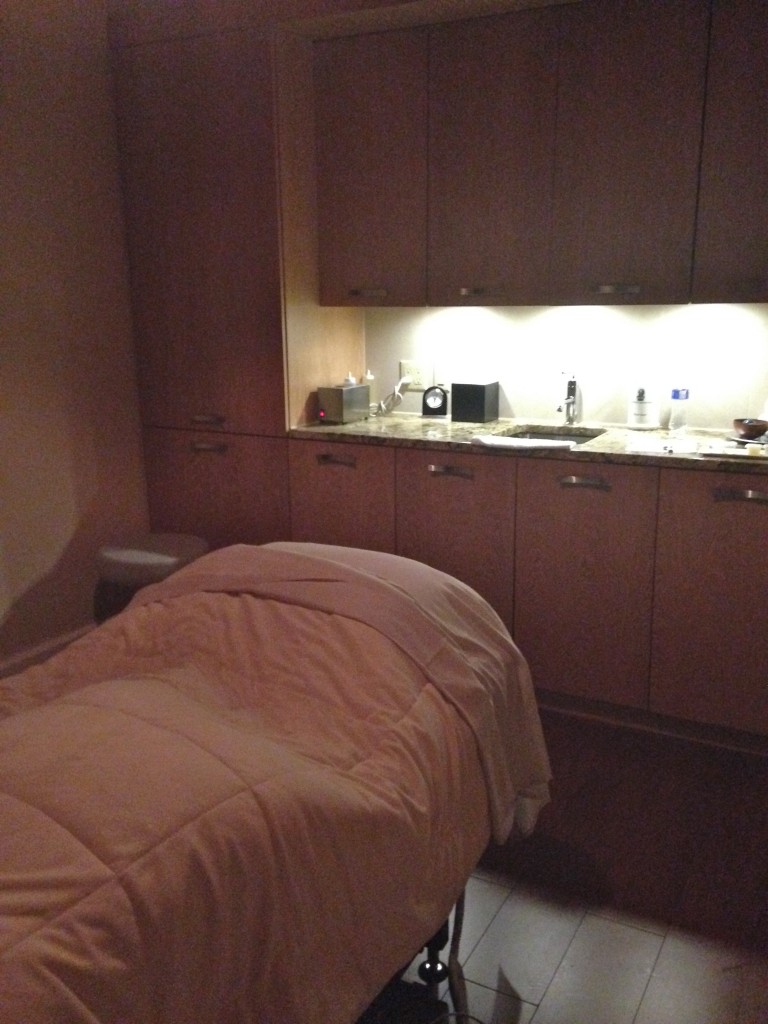 I opted for a prenatal massage and my sister in law for the hot stone. The treatment rooms had a relaxing vibe – and the massage was decent, but I had a hard time relaxing. I spent most of the time on my side and while I am trying to relax I hear the therapist whisper in my ear, "do I have permission to touch the belly?" which threw me for a little bit of a loop.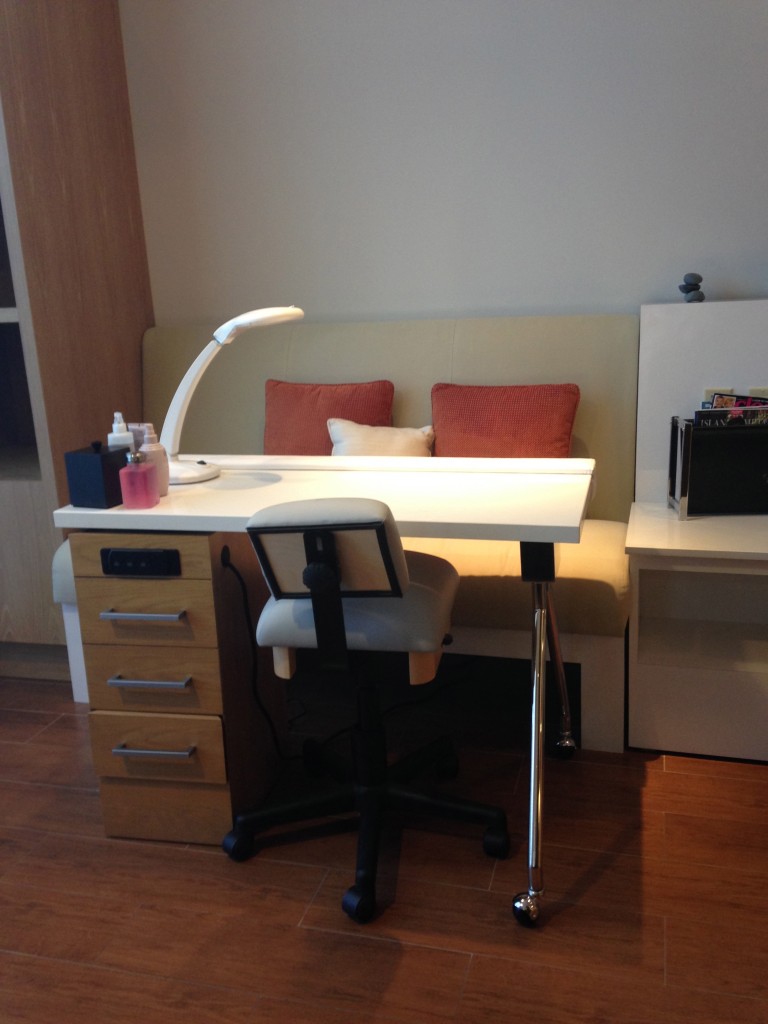 In addition to the massage I had a pedicure. They have a great salon area – hair and makeup stations as well as manicure tables and pedicure chairs.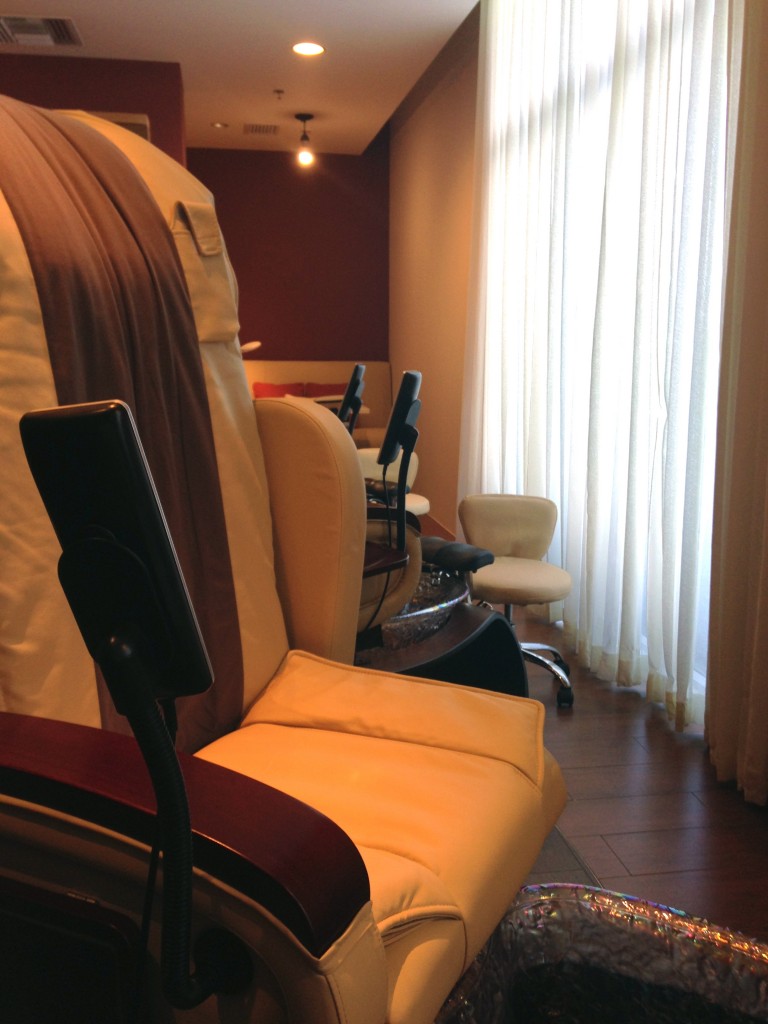 Even after getting a massage, I still took advantage of the massaging pedicure chair. Overall a decent experience, although not sure that it lived up to it's price tag.
Been to Aruba? Where do you like to spa?
Ritz Carlton
L.G Smith Boulevard # 107, Palm Beach, Aruba Dutch Caribbean
View the spa website here.