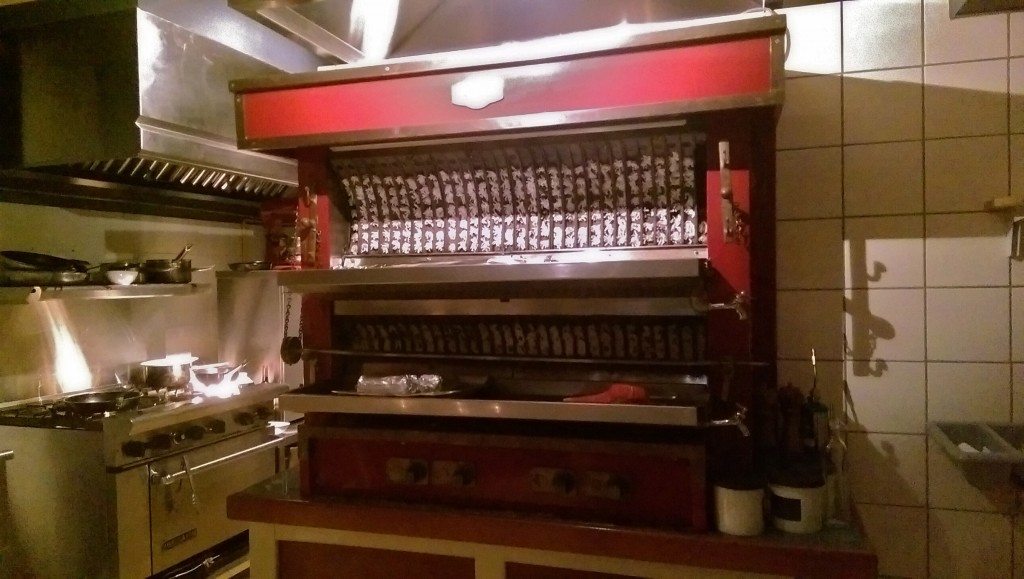 We loved 2 Fools and a Bull so much last year, that we just had to go again this year. See my previous post here. The private dining restaurant opened in February of 2012. Each night a new 5 course menu is created, depending on what is fresh at the market. They keep track of every guest that comes through the door and what meal they were served so you don't have the same meal if you come back (unless there is something that you really liked). When you arrive promptly at 7, you sit on the back porch for a complimentary drink – a chance to get to know your fellow diners. There are opportunities throughout the meal to get up and stretch your legs and talk to other guest. All courses have optional wine pairings that range from $11-$18 a glass.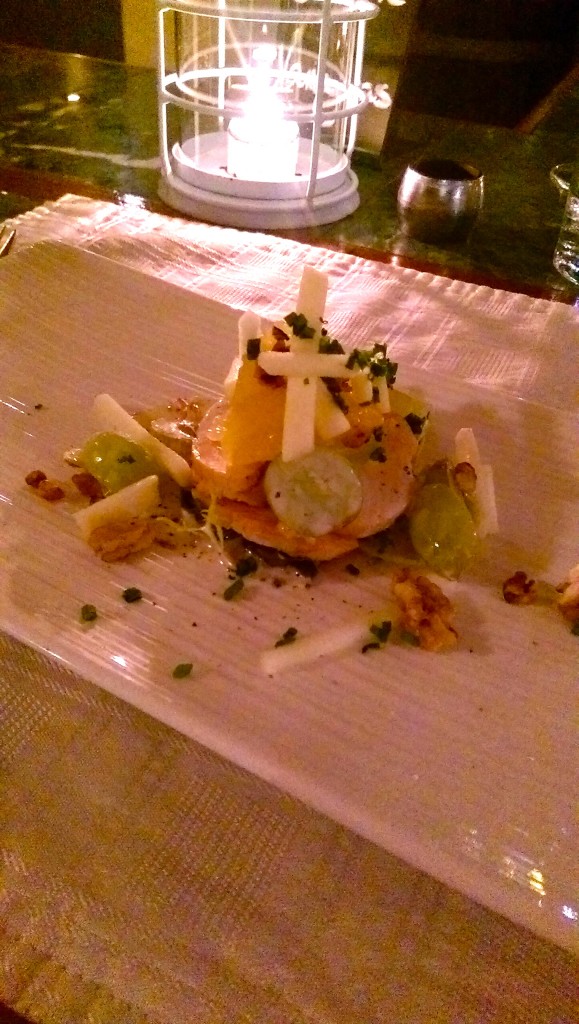 To start off the meal, we had cornish hen, served Waldorf style. We did have this course last time, but it was prepared differently. A really nice way to start the meal – the hen was tender and the blend of the citrus and fruit was really quite  refreshing. The suggested wine pairing was a Bishop's Leap Sauvignon Blanc.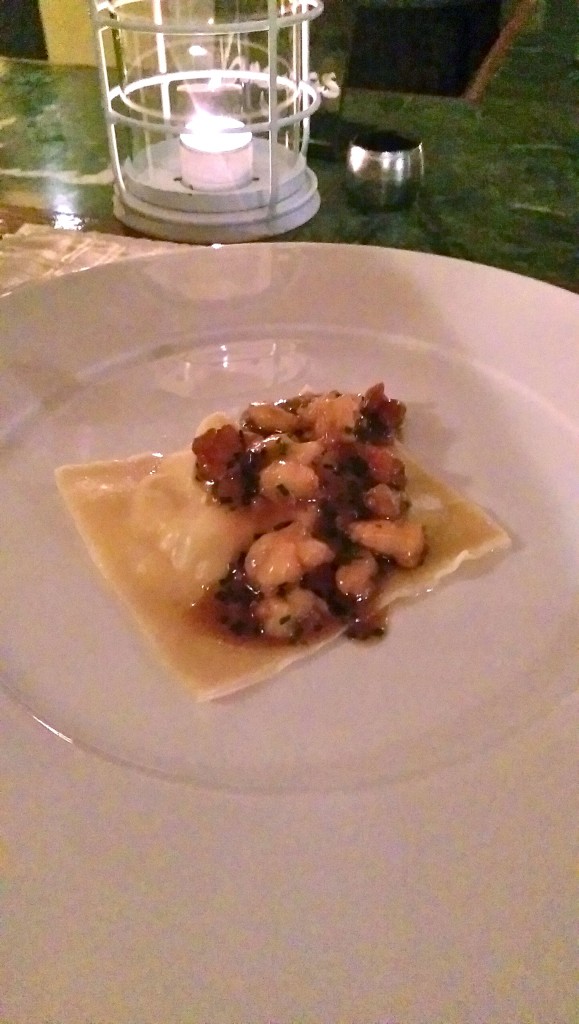 The second course was a shrimp ravioli served with shrimp sauce. Probably my favorite course of the evening. The ravioli had a really nice flavor and the pasta was cooked perfectly al dente. After this course we were encouraged to get up and mingle while they washed the dishes and reset the table.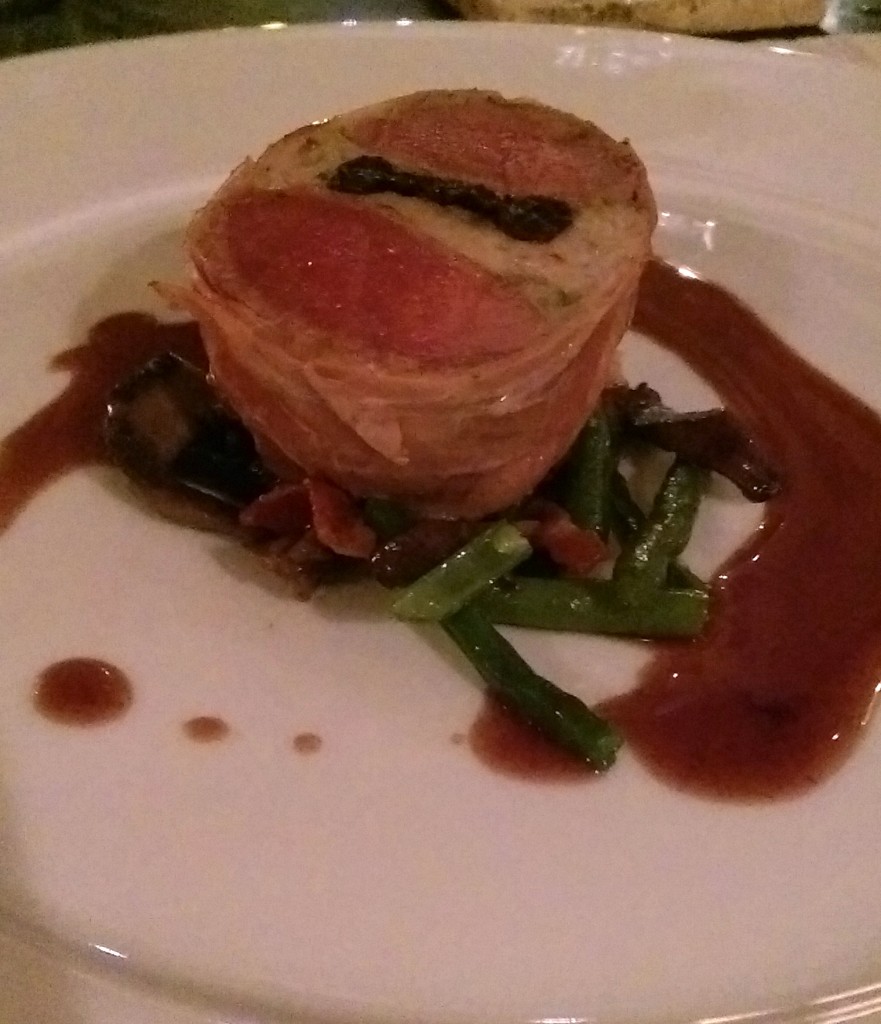 The third course was a fish wellington, cooked on the amazing oven pictured at the top of this post. Three types of fish wrapped in a light flaky pastry crust. The suggested wine pairings were a St. Michelle Riesling ($14) or a Stags Leap chardonnay from Napa ($16). During the break we chatted with some of the other diners, one Dutch couple who was visiting their parents in Aruba, a couple from New Jersey who was here with 50 family members and another couple from New York who was coming back on Monday night with the rest of their family – renting out the whole restaurant.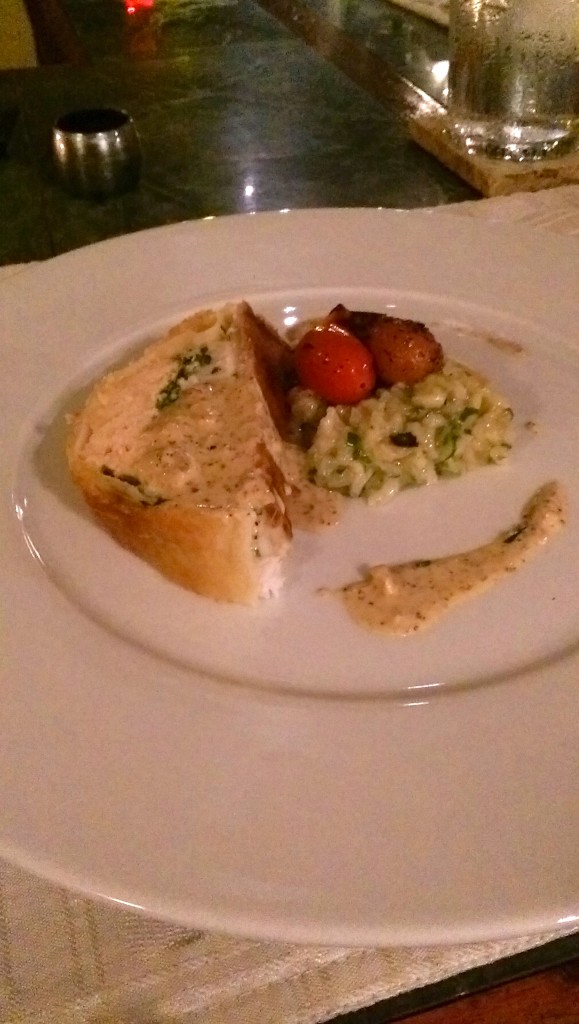 I was slowing down at this point, so I didn't have much room for the stuffed lamb, which was surprisingly light. Suggested wine pairings were a Lunta Malbec ($13), a Felino Merlot ($15) or a Bramare Cab-Sav ($18).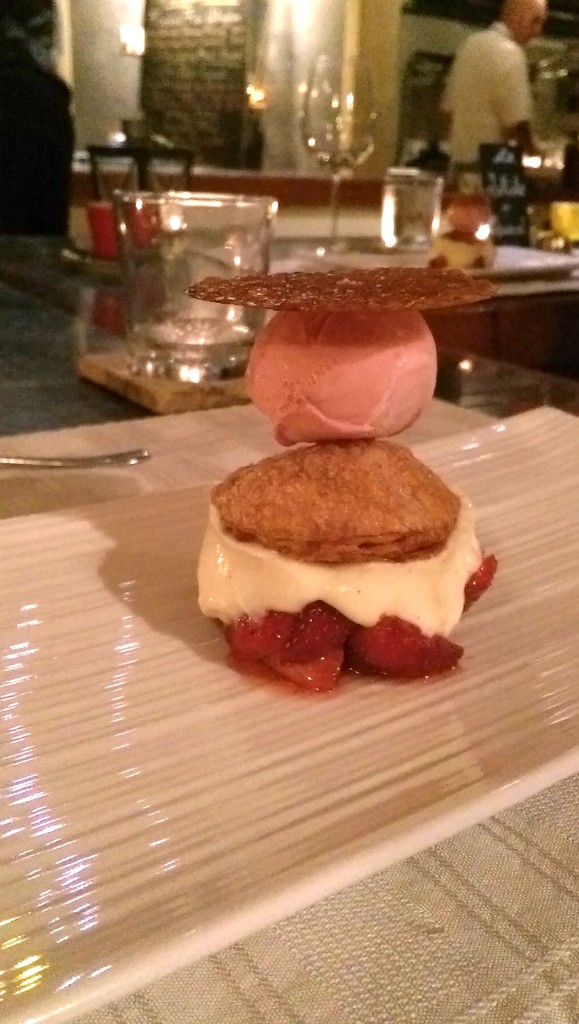 The dessert was outstanding – strawberry fields – fresh berries, pastry cream, a sugar pastry shell, strawberry ice cream and a tuile cookie.
Service was outstanding and the as always, entertaining. I highly recommend checking 2 Fools out if you are in Aruba, but make sure to make your reservations ASAP (I'm talking months),  they book out fairly quickly – especially during peak season. As always, reconfirm when you get to the island to secure your seat.
2 Fools and a Bull
Palm Beach #17, Aruba
Closed Saturday and Sunday
Tags: aruba, fine dining, restaurant, trips