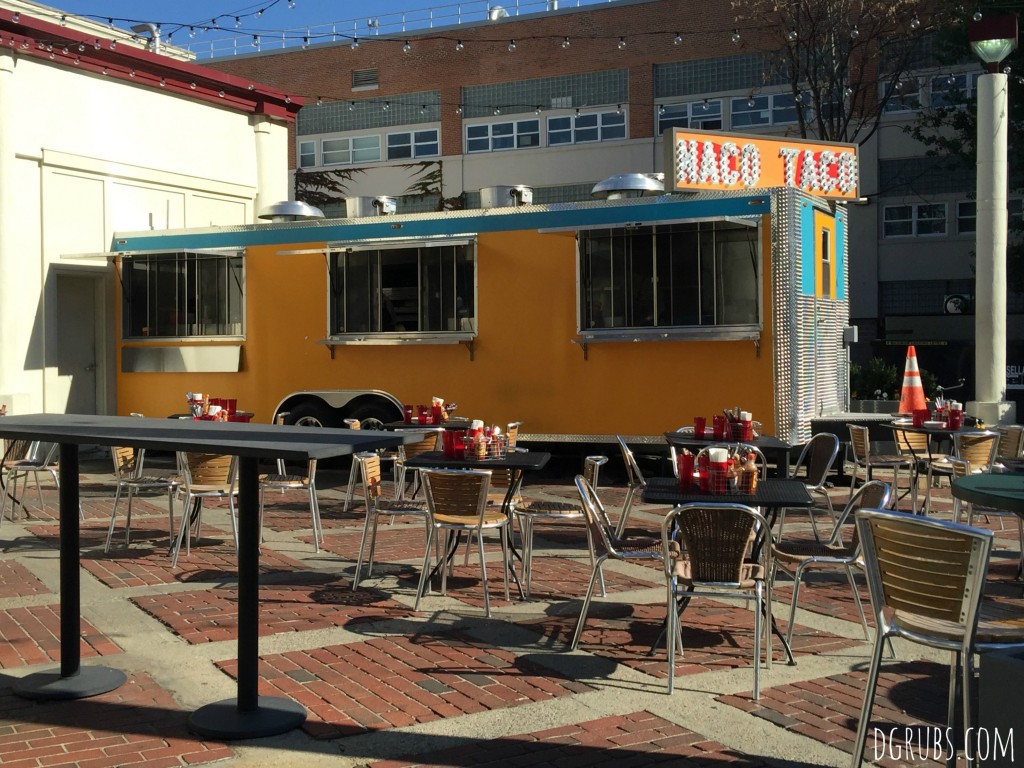 Naco Taco opened this spring in Central Square. While November doesn't scream patio season, we have had a stretch of near 70 degree days, so of course we were going to take advantage of the last few days of warm weather – and we weren't alone. We showed up a little early, before they were open, to get this shot, but the patio was filled by 11:45 – I guess we weren't the only ones who wanted summer to last a few more days!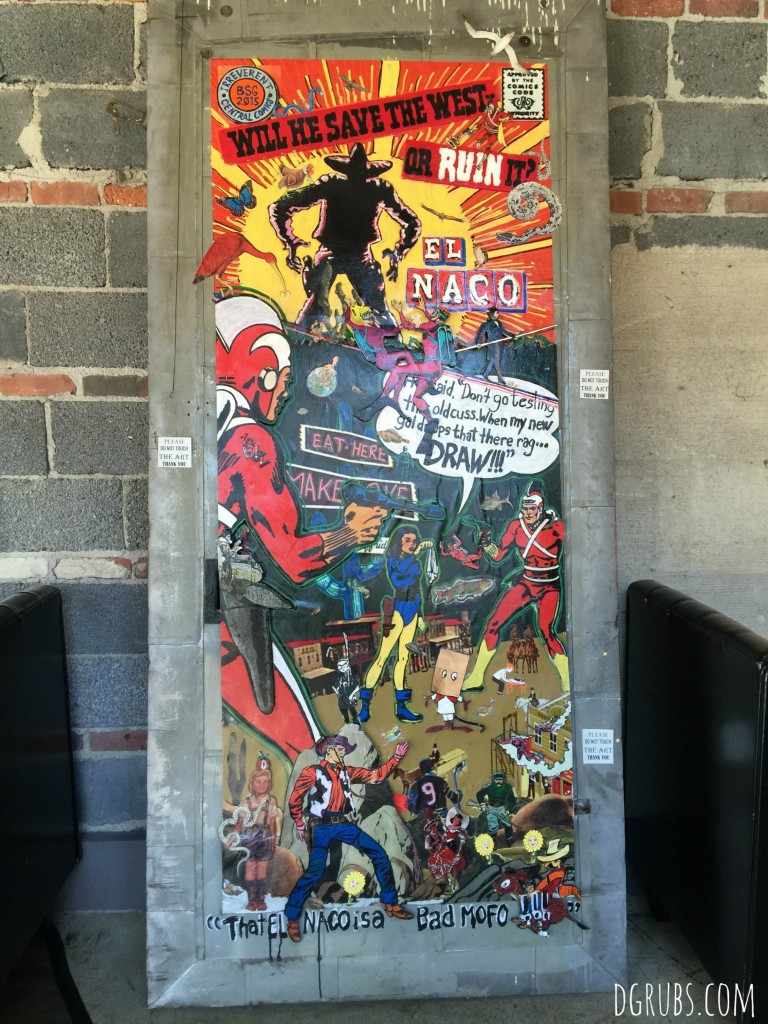 The restaurant has a large patio area out front and is way more spacious inside than it looks. The walls are covered with art from a local artist and the space has other fun details.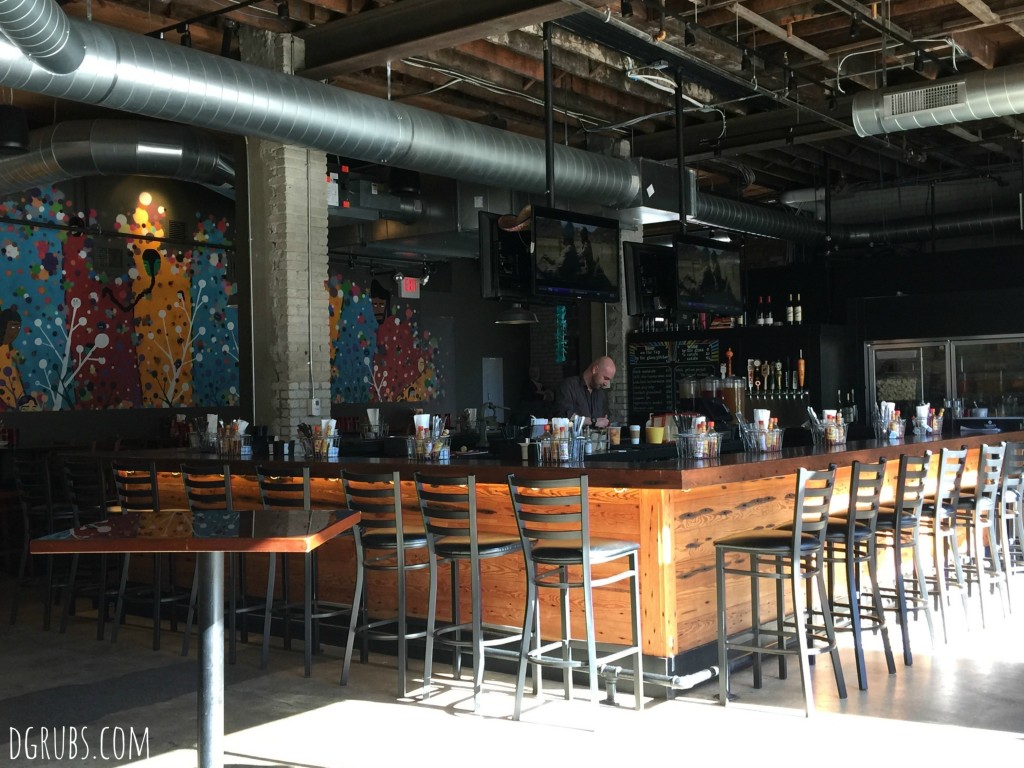 The bar currently only serves beer and wine, but they are headed in front of the committee to see if they can get approved for a full liquor license. As you can see in the first photo, the space didn't have a kitchen, so they "permanently" attached a food truck to the space. Menu items come out as they are ready, so we braced ourselves for the onslaught of food!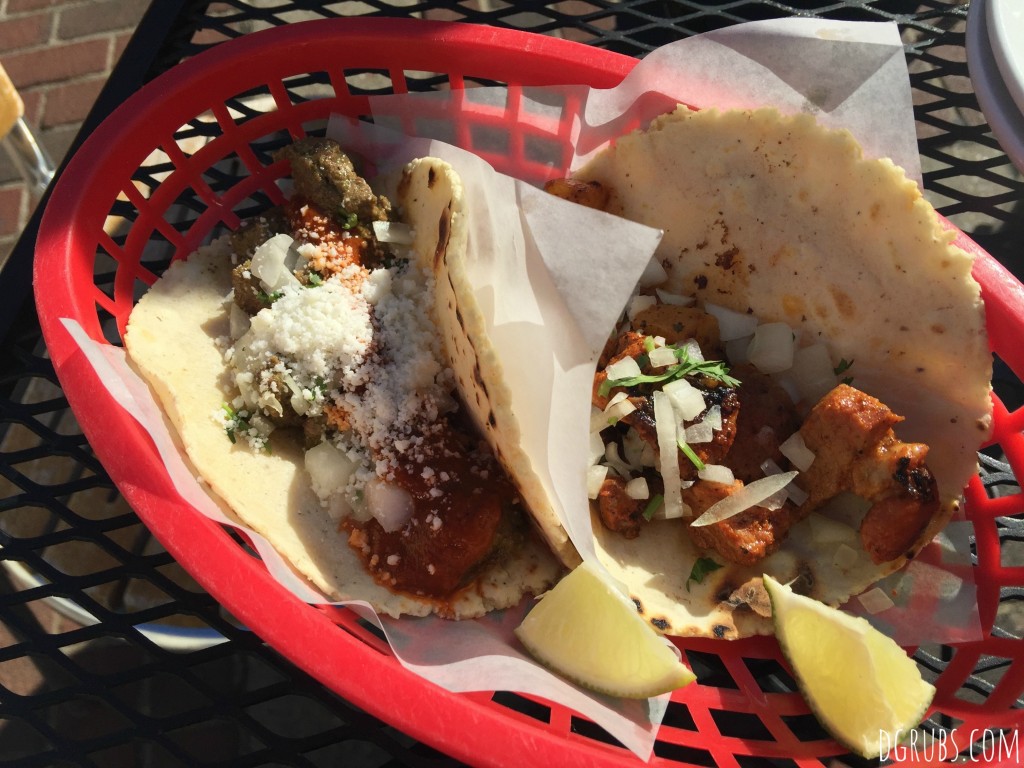 I embraced my inner fat kid and ordered basically one of everything. All the items on the menu looked delicious and I wanted to get a good feel for the dishes. On the left was the carne asada taco ($4) that was steak, salsa rosa and cotija cheese. On the right, the al pastor taco ($4) with spit roasted pork and burnt pineapple. They get the dough for the tacos from La Nina in Everett, add a secret ingredient (lard) and press fresh in house. These two tacos were my favorite part of the meal. I loved the pineapple with the al pastor and the pork was flavorful. And you know, there's just something about carne asada…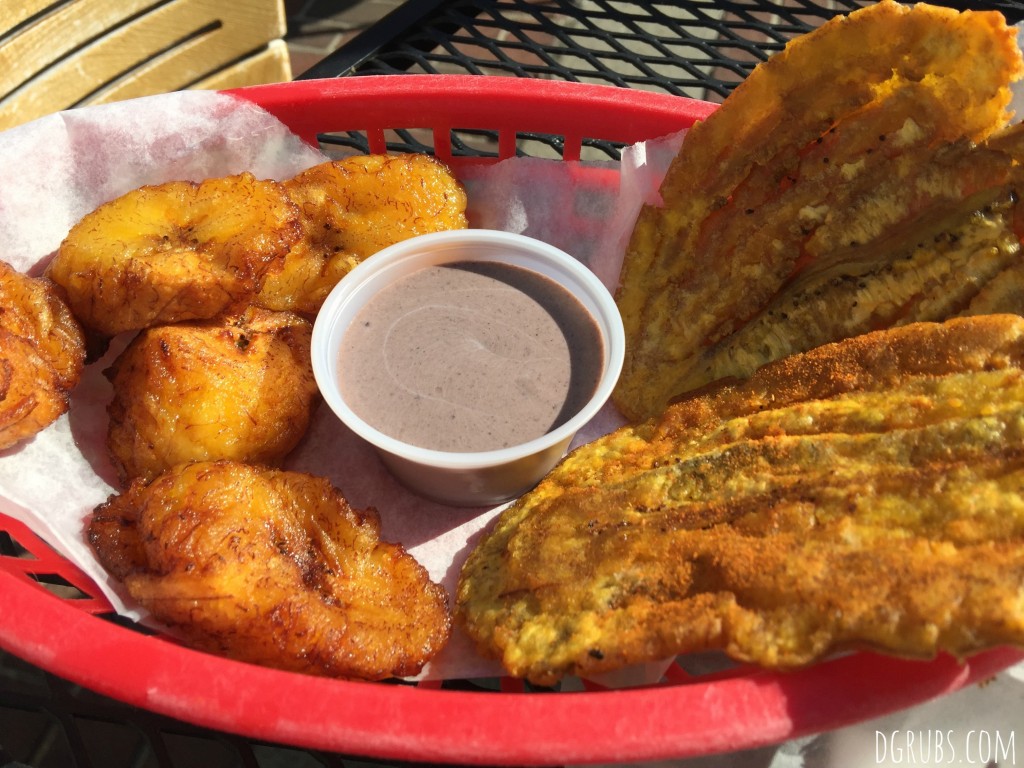 Next we ordered the plantains and tostones ($5) that came with a black bean crema. The plantains were a little mushy and sweet for my liking but the tostones were right up my alley – crunchy and salty. Tostones are plantains as well, but they are fried, smashed and then refried until crispy golden brown.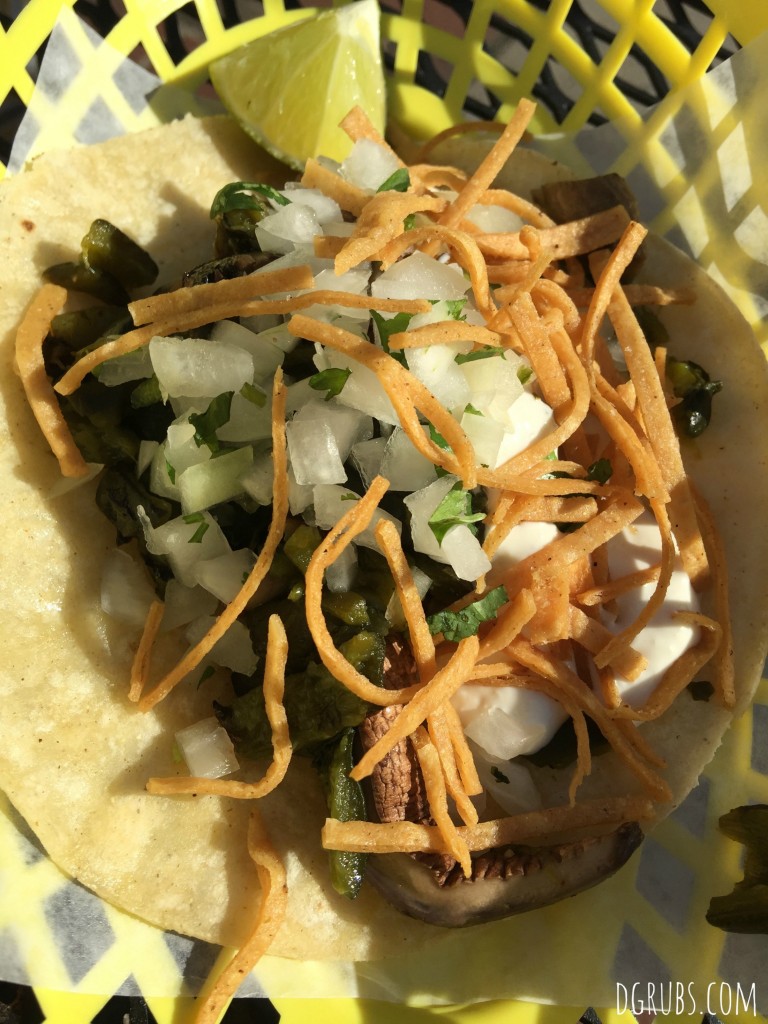 After having the mushrooms at Tahaza, I have nothing but mushrooms on my mind. So we tried the portobello taco ($4) that came with roasted poblano, crispy tortillas over top and a dijon cotija crema. I liked the zip in the dish, but the mushrooms weren't as dreamy as the ones from Tahaza. I think Tahaza may have set my bar pretty high!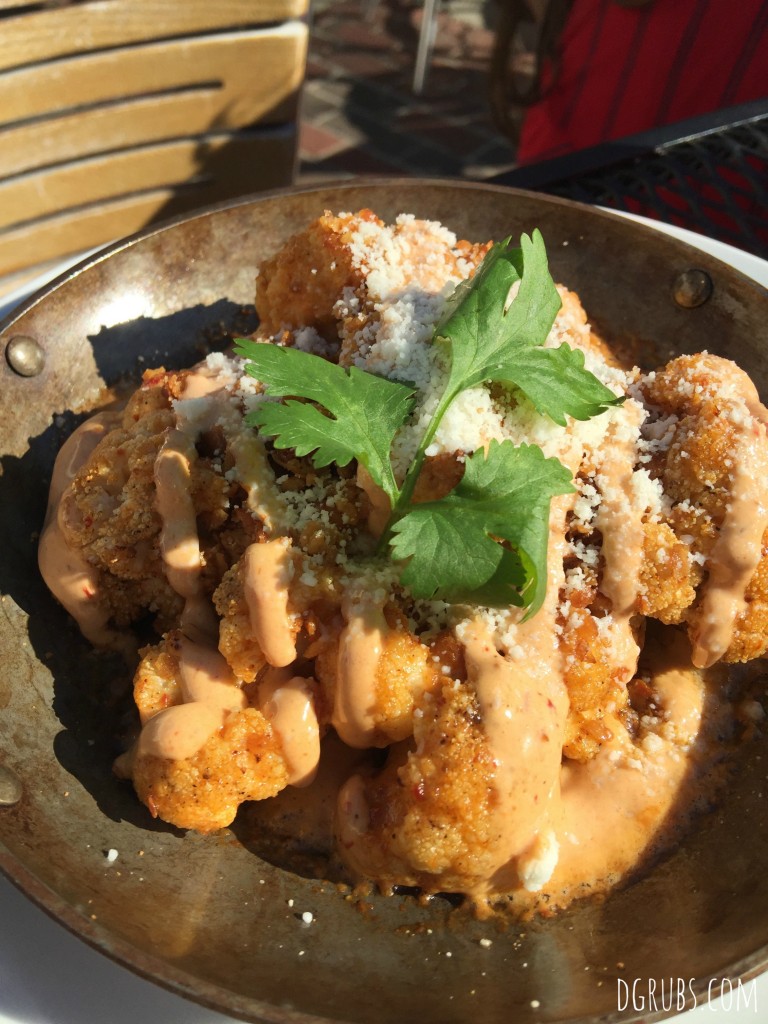 We had the roasted cauliflower ($7) that was served with a chipotle aioli, cotija and a chickpea crumble. I really liked this dish and the aioli brought a little spice to the dish. Really nice flavors here.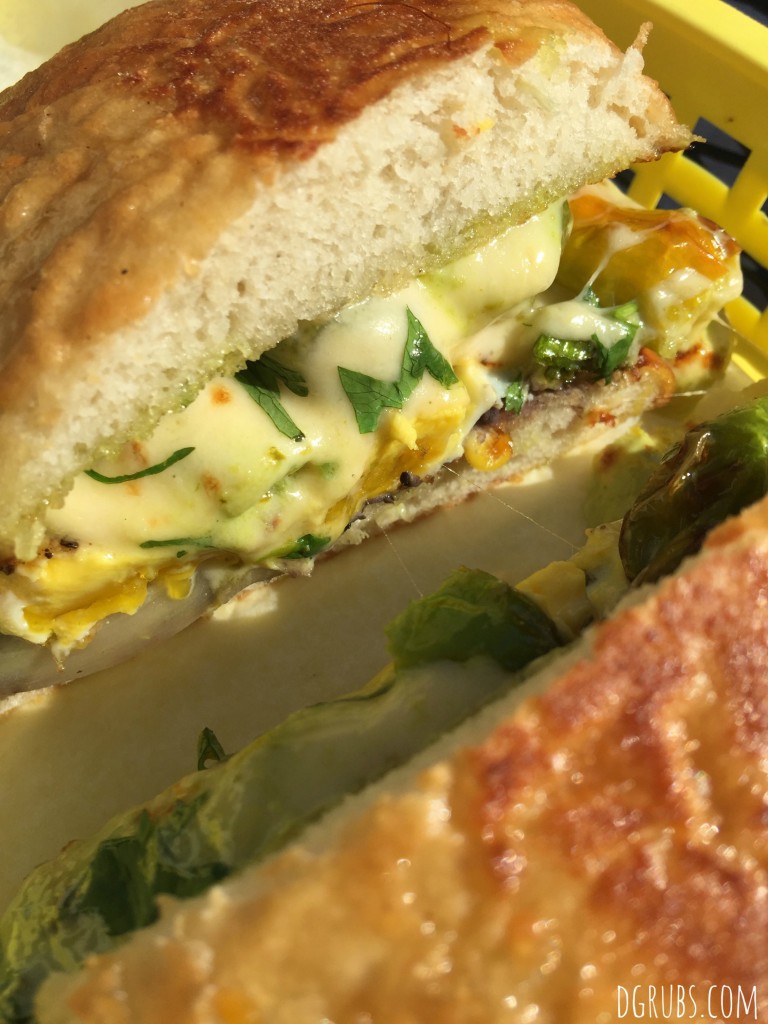 Tortas are sandwiches made on housemade corn talera bread and served with picked onions and cilantro. The shishito y huevo fundito ($9) was delicious, it was almost like a breakfast sandwich. The bread was soft and the sandwich had chihuahua cheese and a fried egg. We should have added on the bacon for $2, because, well, bacon makes everything better. This was a total winner for us.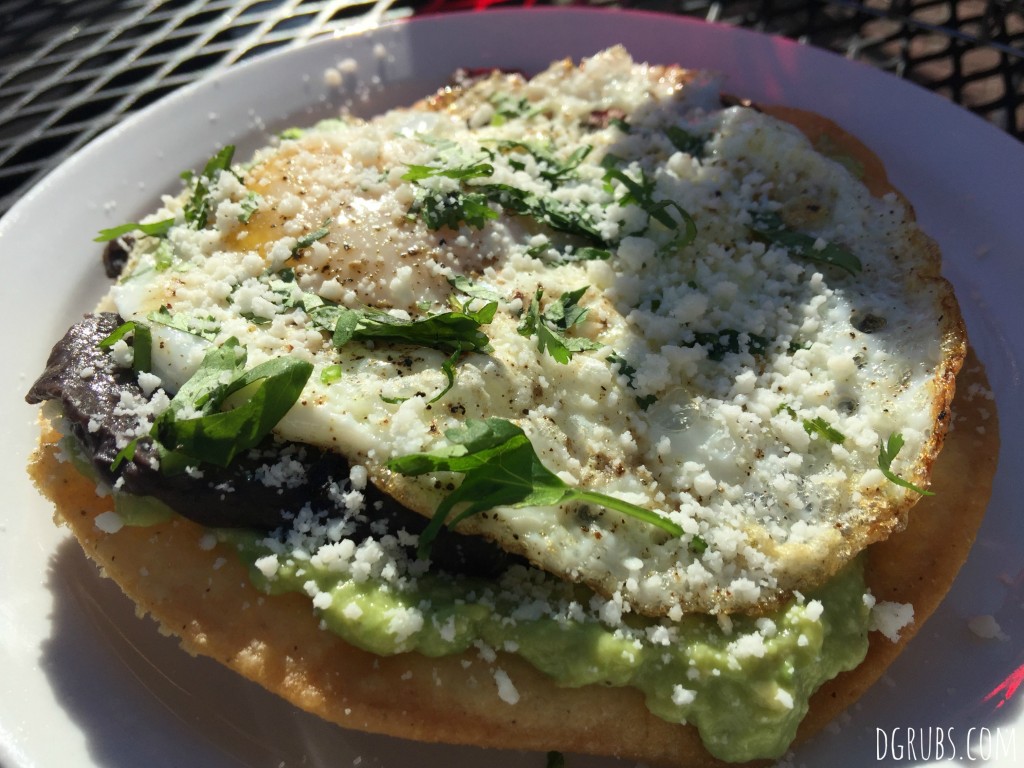 Again, fried egg for me is so hot right now. We tried the fried egg tostada ($4) that came with avocado, black beans, cilantro and cotija cheese. The tortilla is crispy and everything comes together so well in this dish – this would be a great breakfast dish to make at home! (it's like a suped up avocado toast) Another winner for me.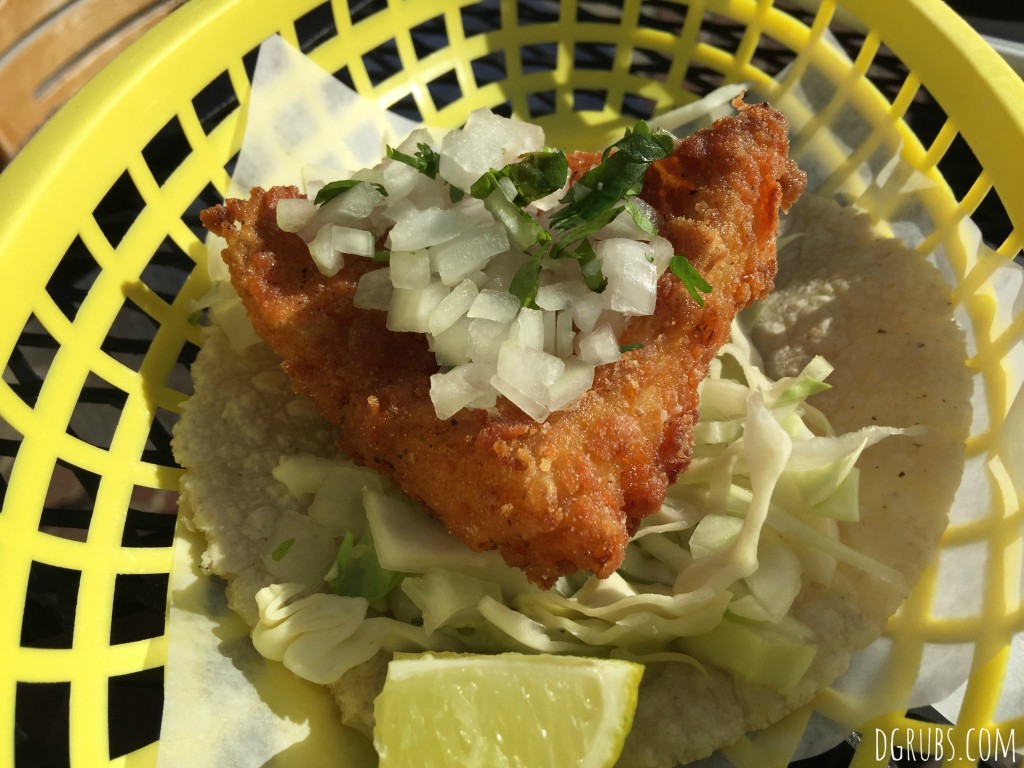 Finally, we had the fish taco, a fried cod taco with salted cabbage, avocado and tomatillo crema. The fish was a little too soft for my liking, if that makes any sense, but the flavors were good in this dish.
Disclaimer: I was invited as a guest to visit Naco Taco. My meal was provided complimentary. All opinions are my own.
Naco Taco
297 Massachusetts Ave, Cambridge
Tags: cambridge, casual dining, central square, mexican, outdoor seating, restaurant