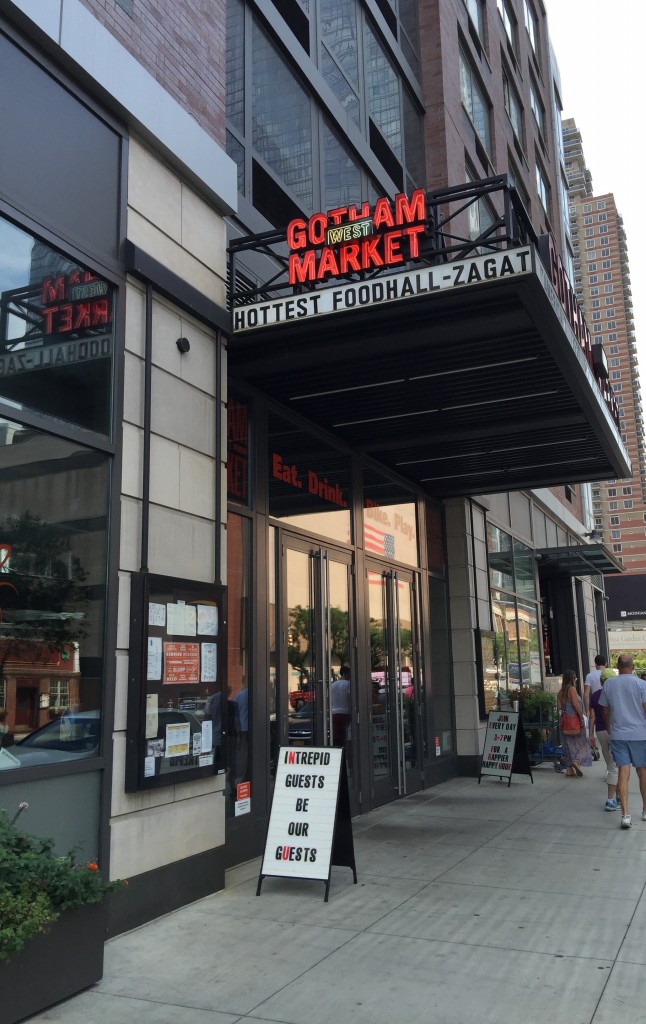 Following up from my previous post, I had mentioned that I had seen list in Zagat for the best food halls in NY. We already went to City Kitchen, next stop was Gotham West Market. A little out of the way if you aren't in the area (Hell's Kitchen), but we happened to be coming home from the water taxi!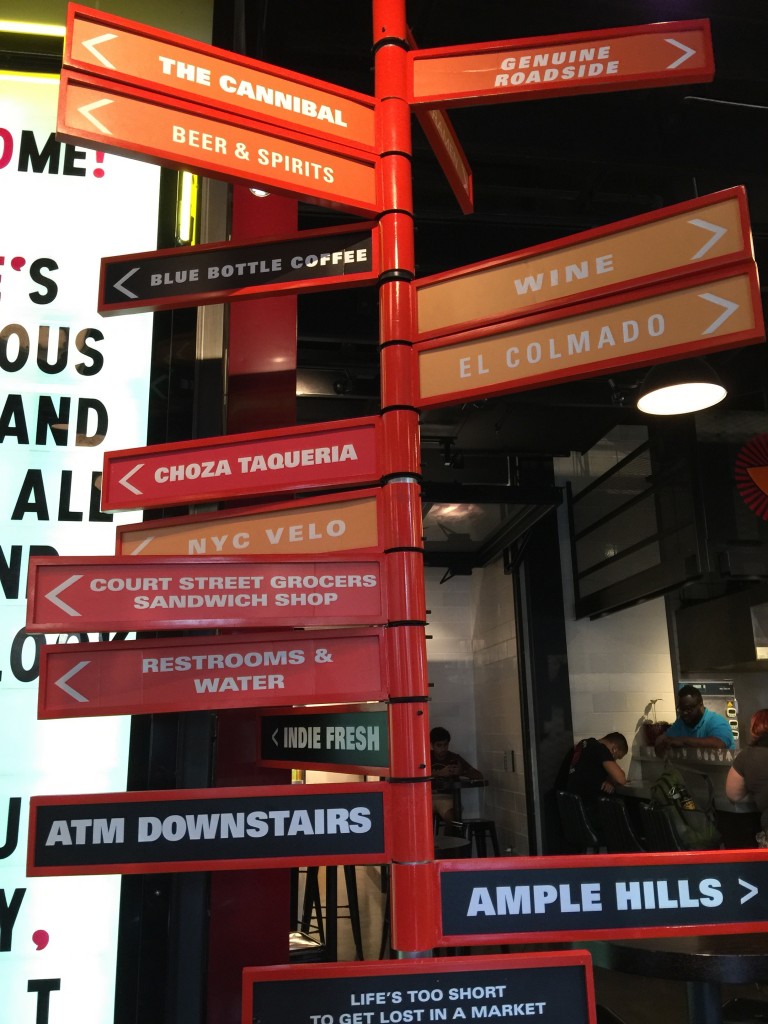 The space is industrial and plays the music just a tad too loud for conversations to be had at a normal tone. 9 vendors have space here and all of them looked delicious, it was hard to choose!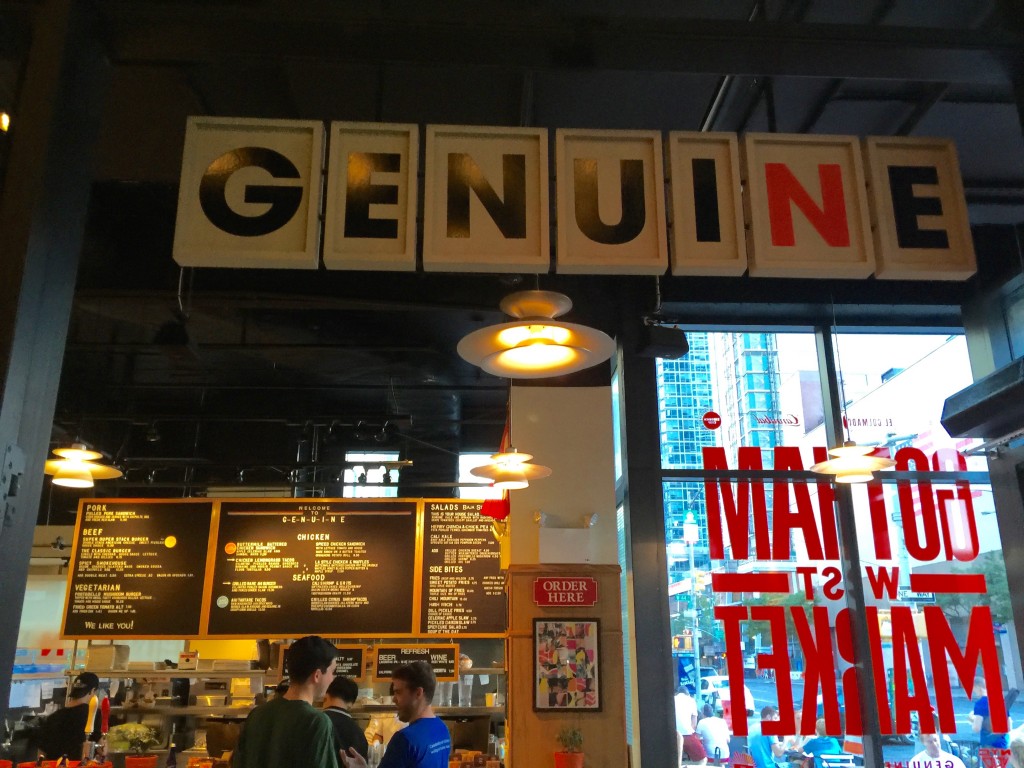 Our first stop, Genuine Roadside.

The menu offers a sampling of burgers, pork, chicken and vegetarian options.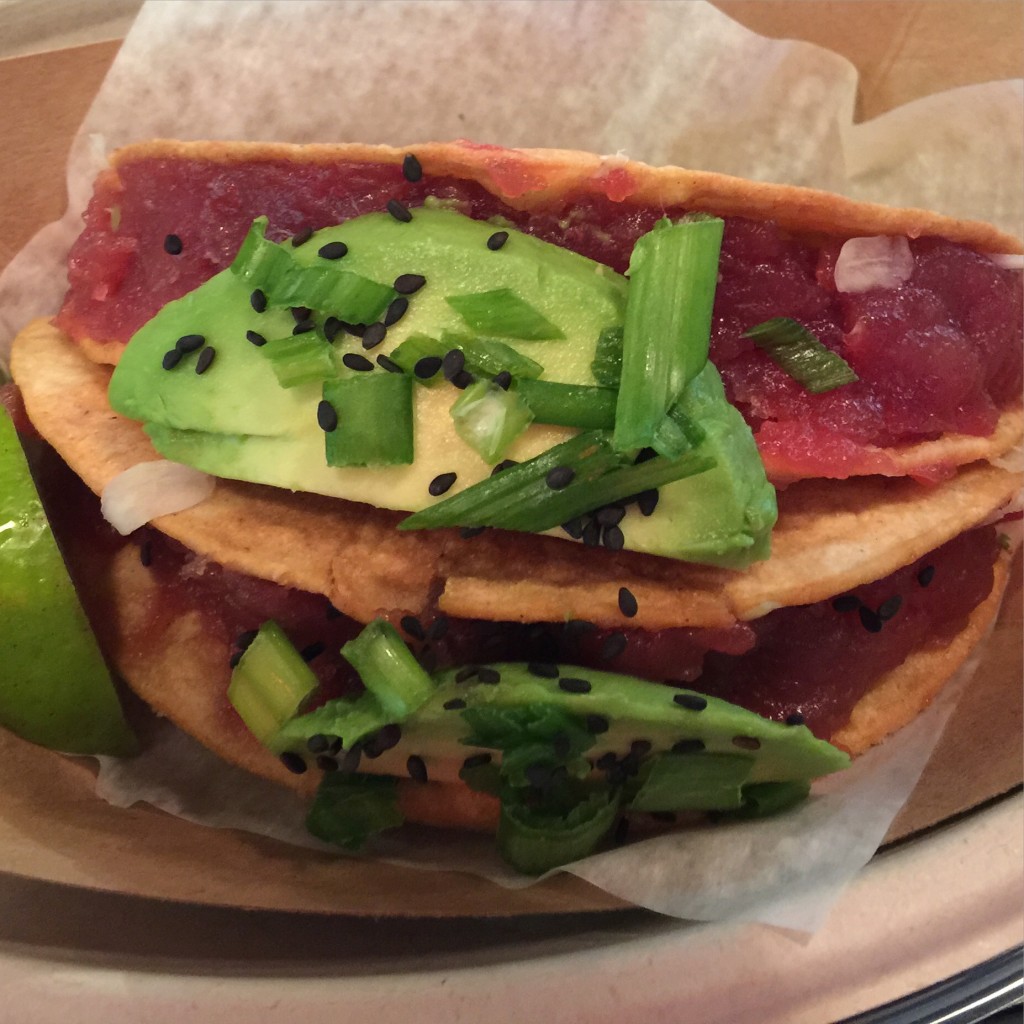 Poke style ahi tacos ($13) were top on our must try list. They came with spicy mayo, avocado and border slaw with sesame in crispy corn shells. This puts tacos in a whole new light – it may be hard to go back to traditional tacos after this! Really delicious – salty and creamy, I love everything that was going on in this dish.
I had been dying to try out Ivan Ramen's Slurp Shop. Ivan Orkin is a world renowned ramen expert and his shop serves classic ramen. If you can't make it to Hell's Kitchen, they have a location on Clinton Street.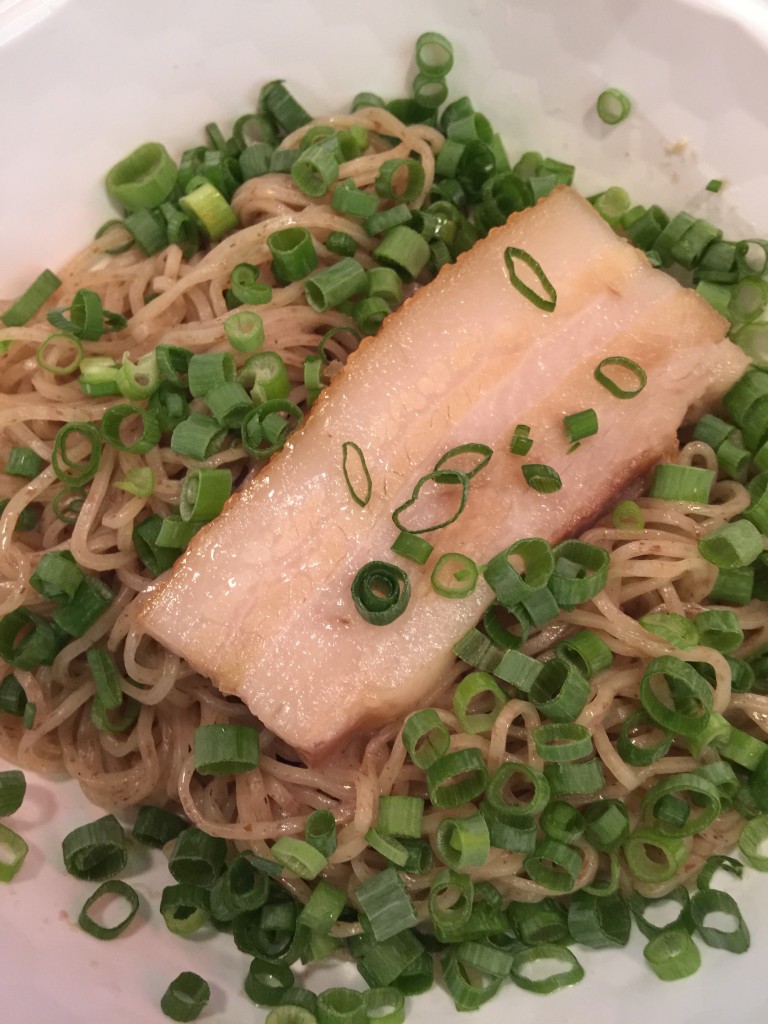 Here's what I love about this place, they keep the soup separate until you're ready to eat it so the noodles stay in tact. I ordered the Shio ramen that came with sea salt, dashi, chicken broth, pork belly chashu and rye noodles.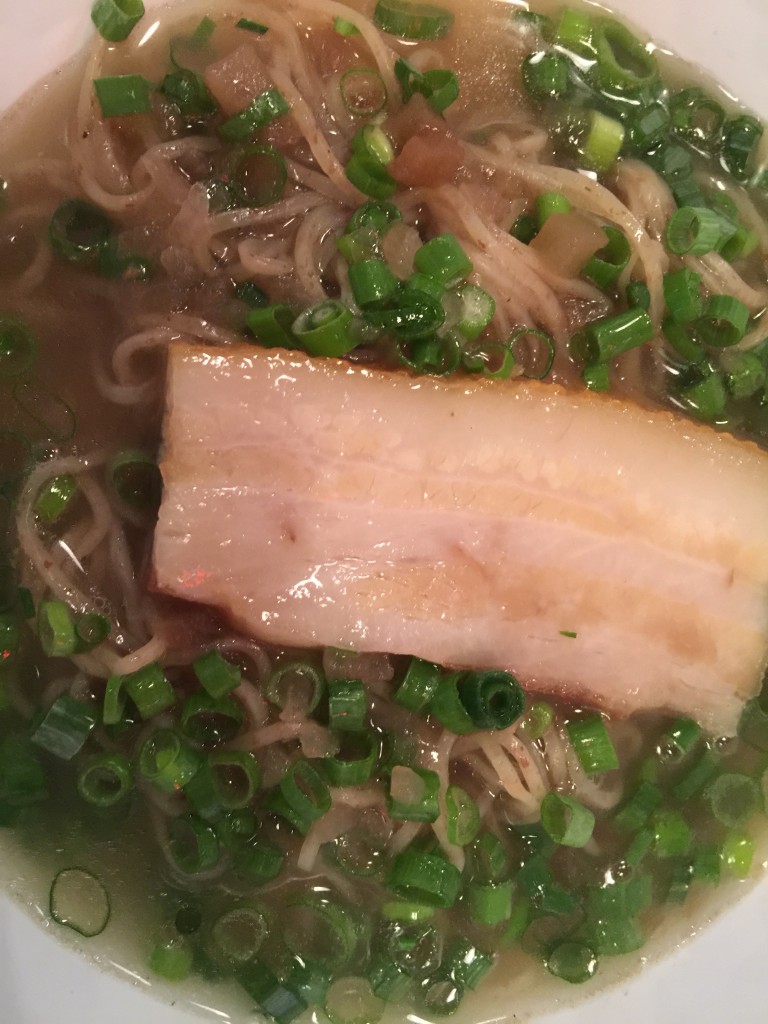 Tokyo Shio ($12). Don't worry if you're not in the mood for ramen, they also have some delicious rice bowls. And, if you happen to be there in weekend mornings, they have a tasty brunch men complete with breakfast buns, rice porridge and even a breakfast ramen.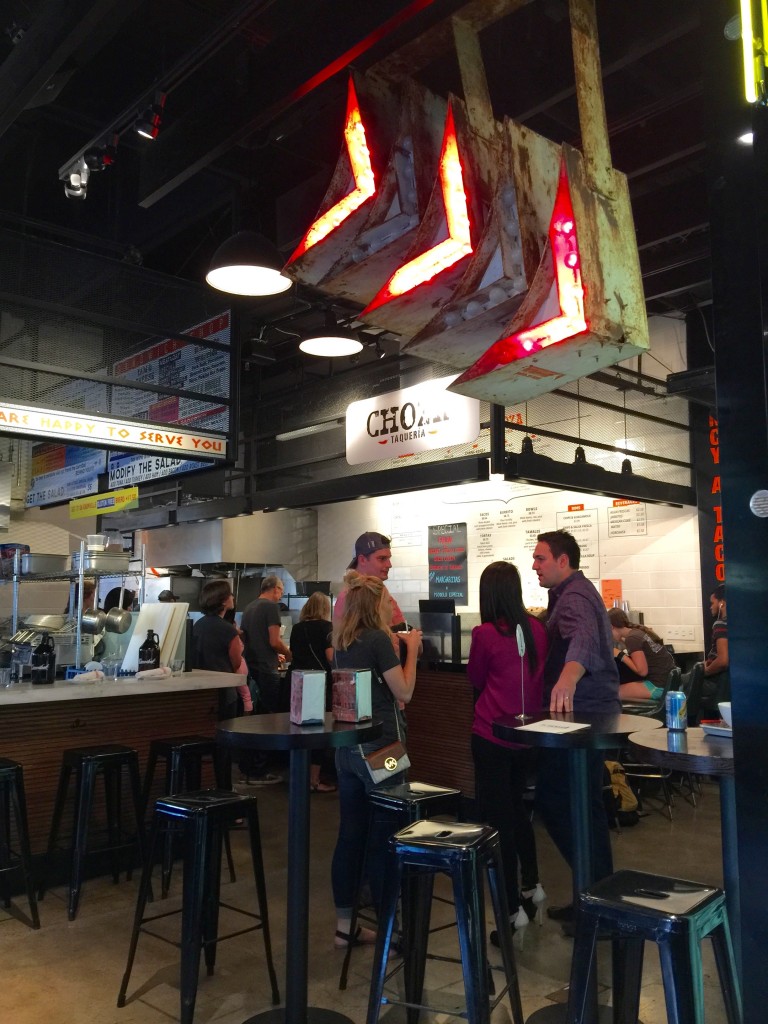 Choza Taqueria serves up a variety of tamales, burritos, tacos, torts and ceviches.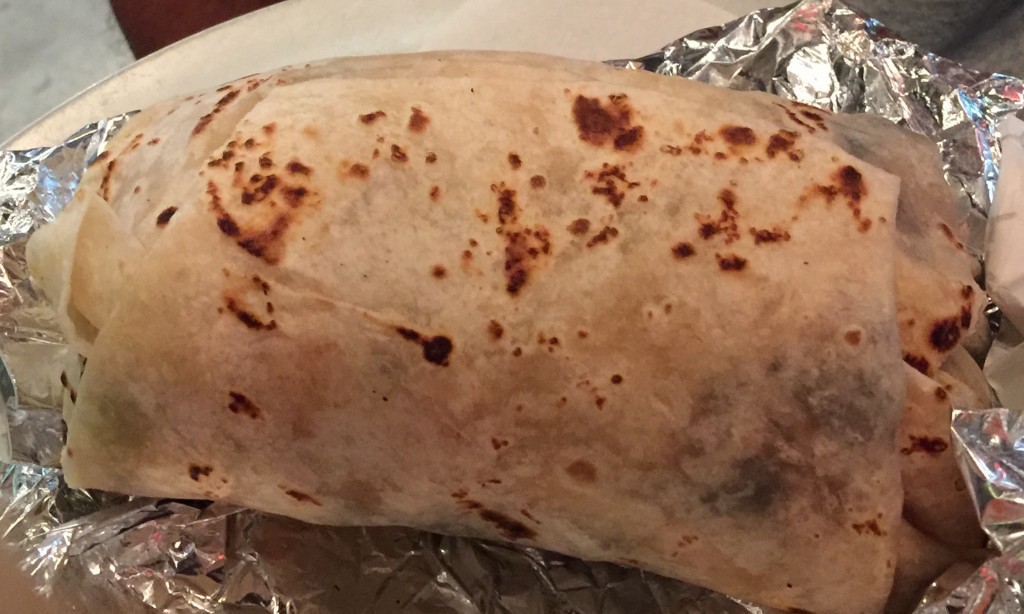 The burritos are enormous ($8.73) and come loaded with black beans, rice and pico, along with fresh cilantro in a flour tortilla.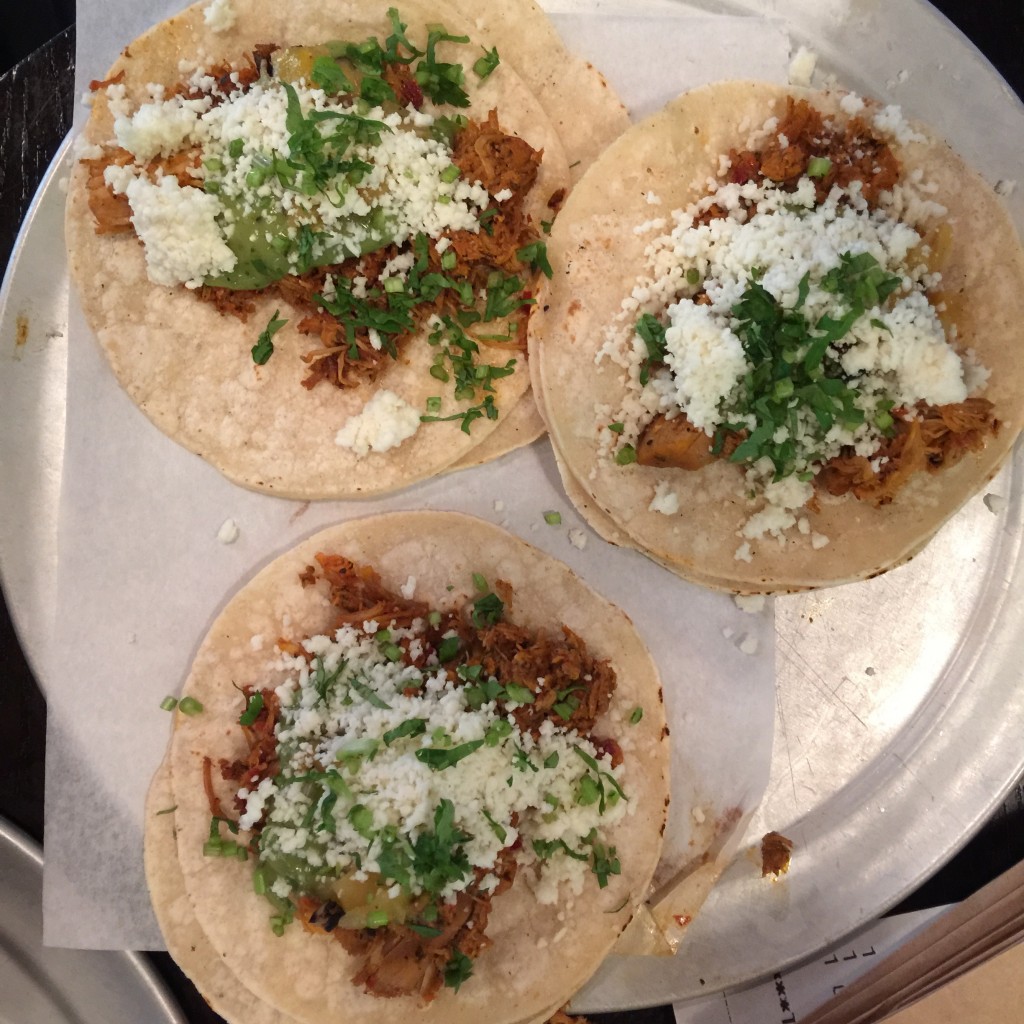 The chicken tacos were delicious, they came 3 to an order for $8.04 – double corn tortillas served with citrus marinated chicken and queso fresco.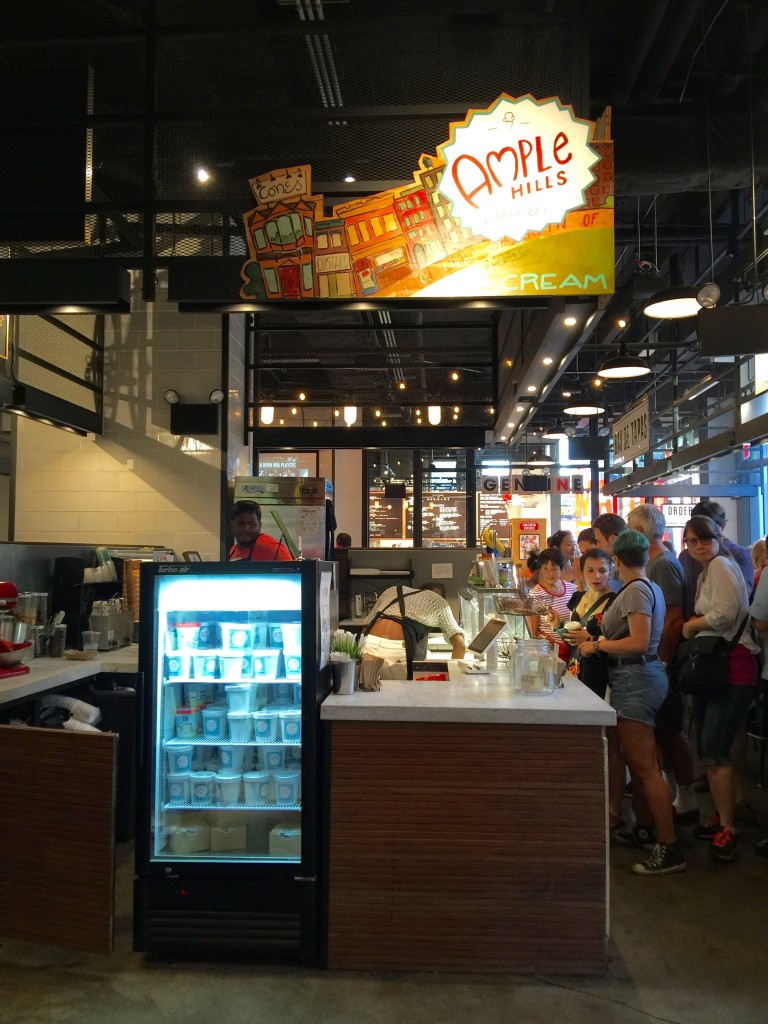 And how can you forget dessert? Zagat rated Ample Hills the #1 ice cream shop in New York City.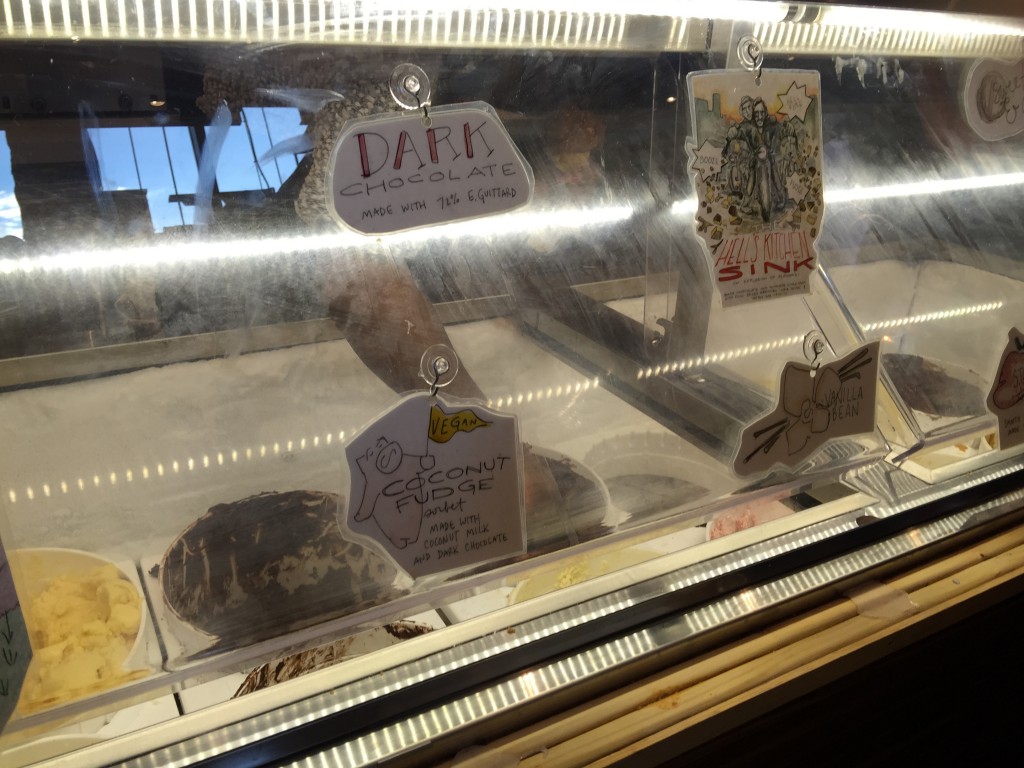 This Brooklyn based company serves up hand crafted ice cream in flavors like ooey gooey cake batter, snap mallow pop, chocolate milk and cookies and peppermint patty.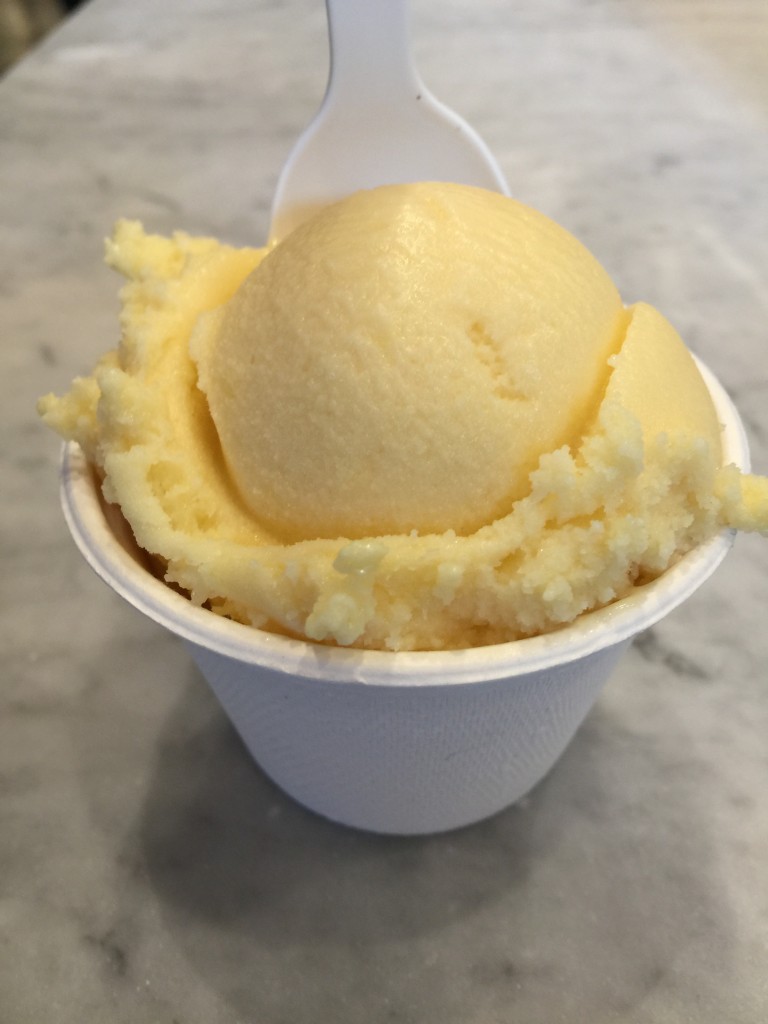 I had the orange dreamsicle, sherbet made with orange juice, pure vanilla cream and a splash of Grand Marnier. Super delicious!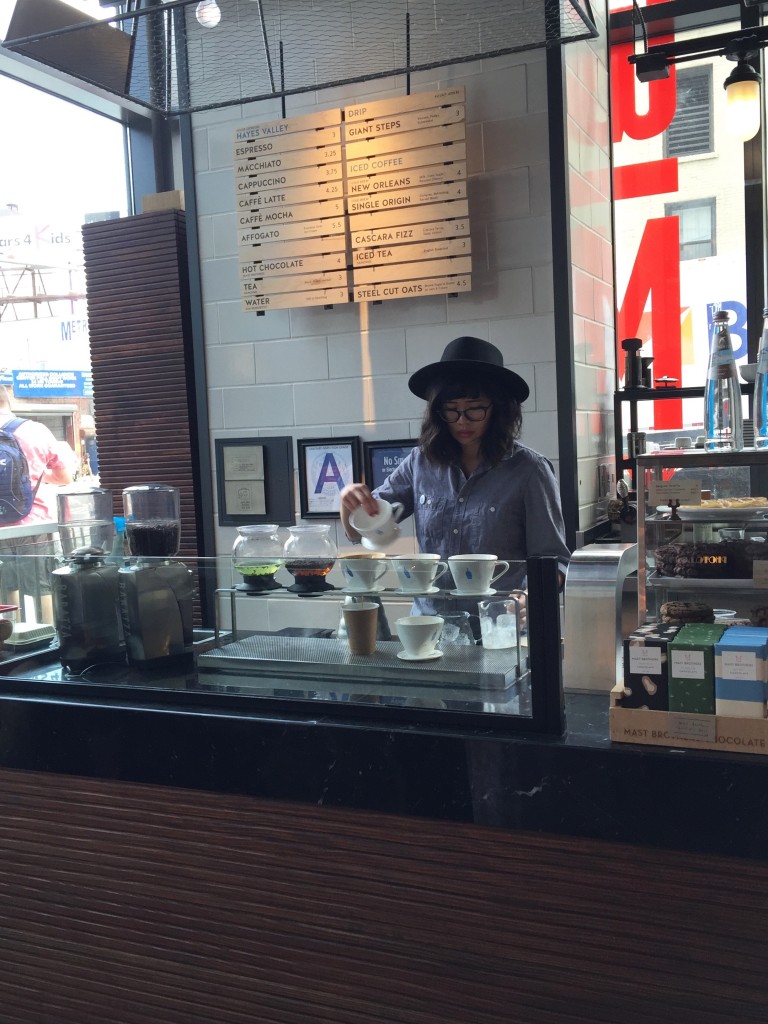 Nothing starts the day or ends the evening better than a cup of coffee. Blue Bottle has locations in SF, LA, New York and Tokyo. For the serious coffee drinker, not those that are looking for milk and sugar with a touch of coffee, Blue Bottle offers a variety of coffee options. If you're stopping in in the morning, they also have some delicious baked goods.
Gotham West Market
600 11th Ave., New York, NY
Tags: asian, casual dining, coffee, food hall, ice cream, mexican, new york, outdoor seating, ramen, restaurants, tacos, trips