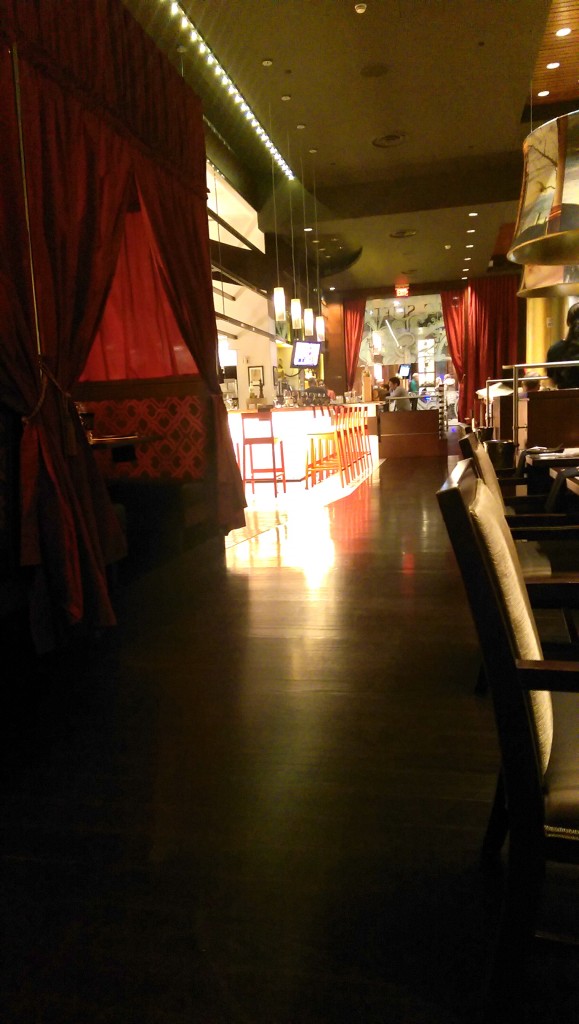 It seems like every time Meredith and I go out to birthday dinners the weather is horrible. It's cold and rainy tonight – and guess who forgot their umbrella! We headed over to the seaport to MC Spiedo for dinner to celebrate my belated birthday.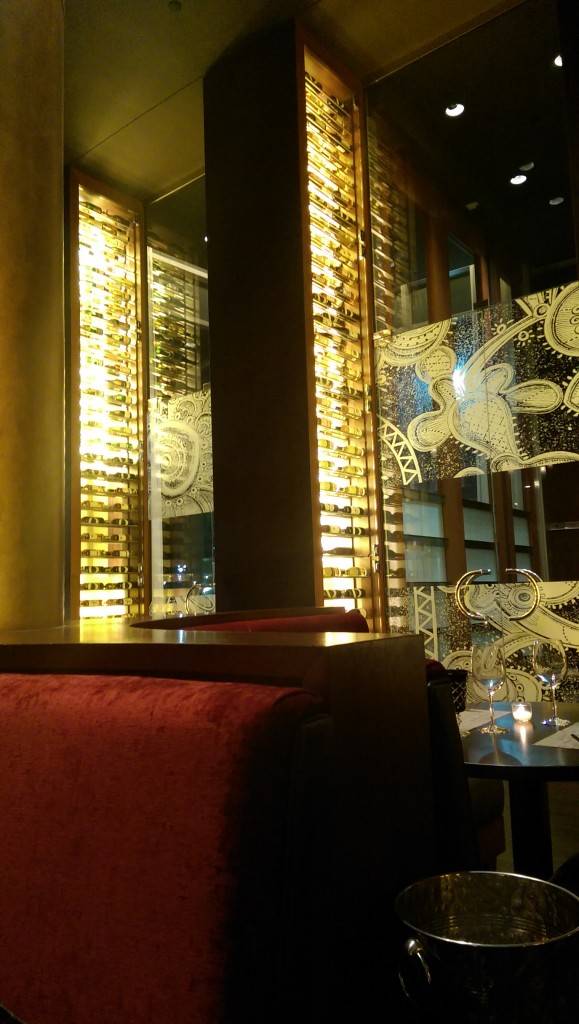 I was surprised to find that the restaurant was located in the Renaissance Hotel, I guess I should have done my homework!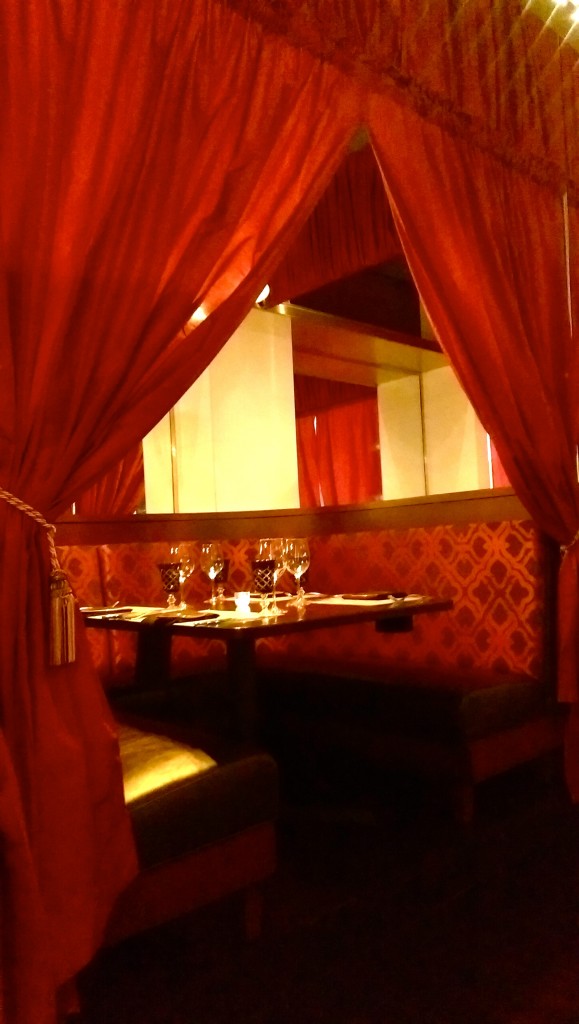 The decor definitely makes a statement, from the soft light to the plush red booths to the wine wall. I love these private booths along the back wall.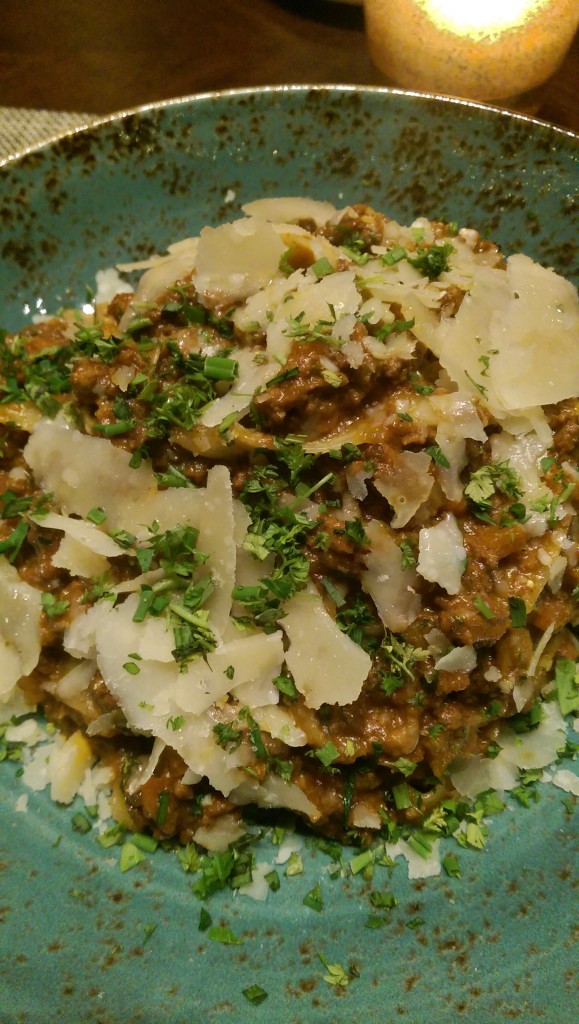 Our waiter  wheels the market cart and explains some of the options: stuffed eggs, celery heart salad, marinated olives, prosciutto wrapped pears and artichoke spread to name a few. All appetizers on the cart are $5. Meredith gets the prosciutto and pear and was a bit disappointed. We order a few cheeses instead, but the waiter ends up forgetting to bring them out and we go straight to our entrees. If you know me at all, it was the bolognese for this gal. The sauce is thick and gravy like and comes topped with herbs and shaved Parmesan cheese ($21 full, $13 half). The pasta itself is hand made by the chefs daily. A really nice dish over all.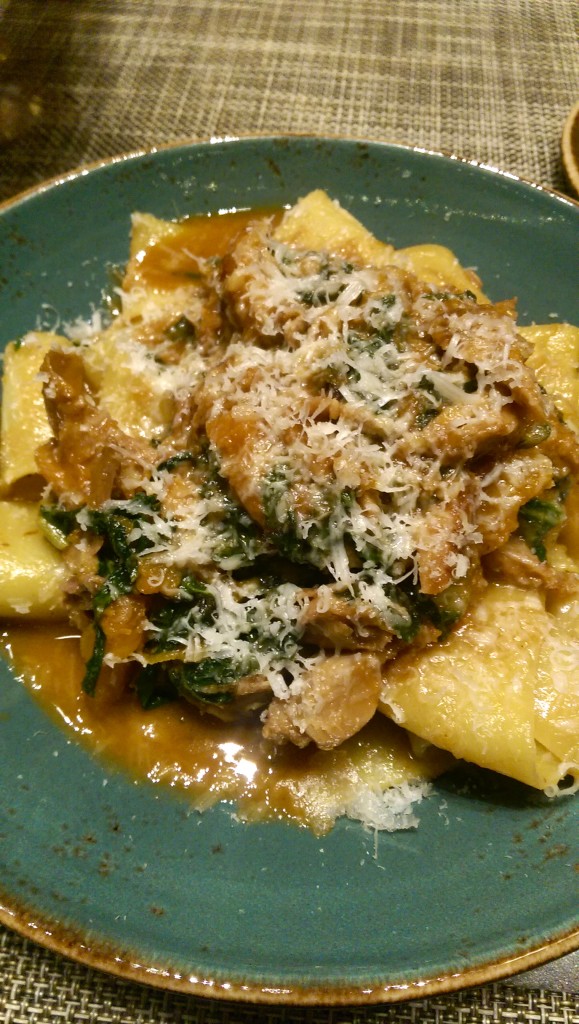 Meredith went with the braised rabbit pappardelle with butternut squash and swiss chard ($18). The meat was tender and the squash didn't overwhelm the dish.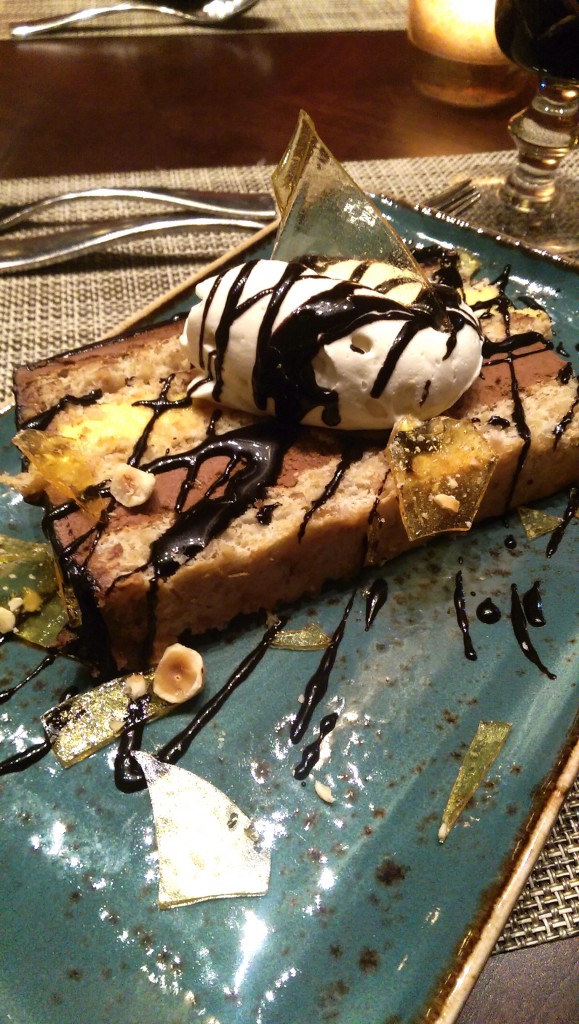 For desert we went with the hazelnut tort ($7). When I think hazelnut tort, I think graham cracker crust and a hazelnut filling. This was more like a cake with a light hazelnut whipped filling and a custard. The presentation was lovely, however the cake was a bit dry and the dessert felt a bit disjointed. Overall, not one of our best meals together, but ultimately it is more about the company than the food.
MC Speido
606 Congress Street, Boston, MA (Located in the Renaissance Boston Waterfront Hotel)
Tags: bolognese, fort point, italian, restaurant, seaport