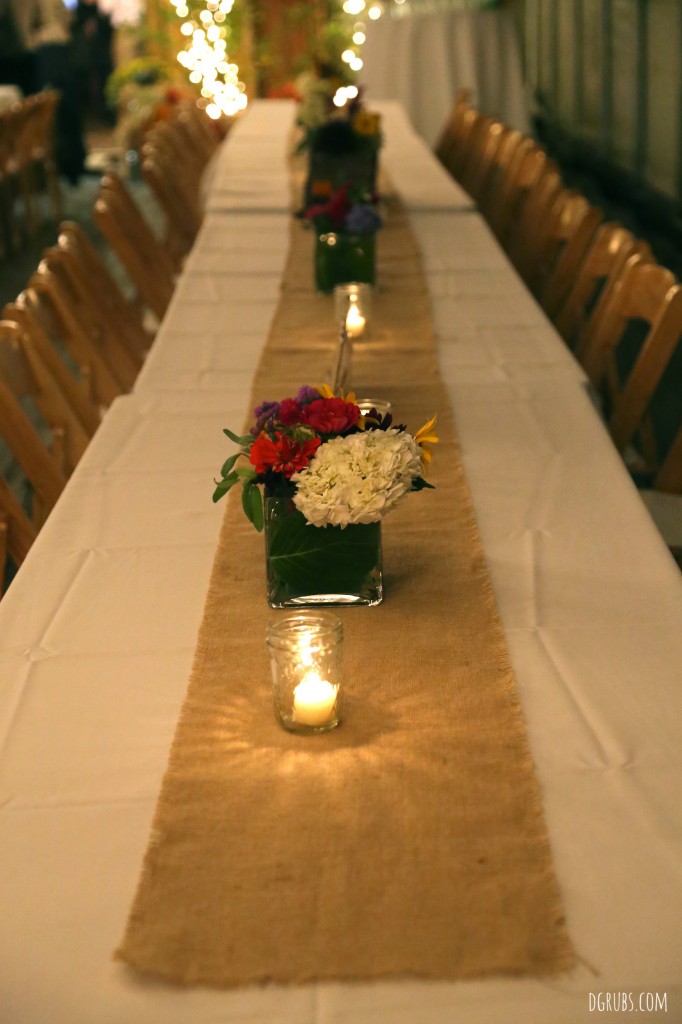 On October 3rd, guests came out in festive attire to attend Norwell Farm's first farm to table benefit dinner.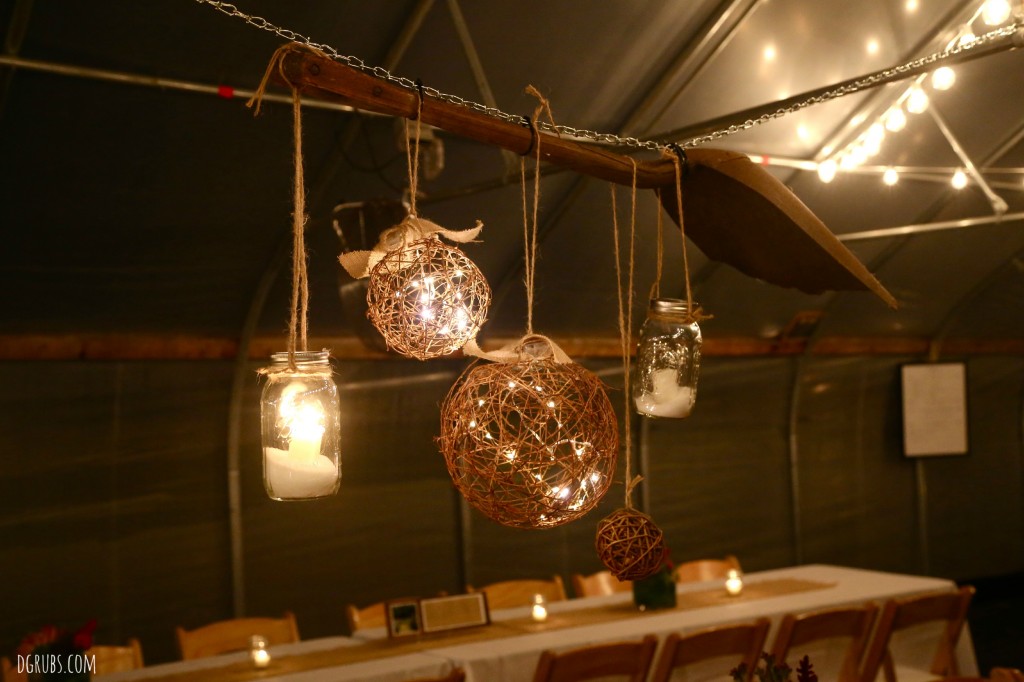 The main tent held the chefs and the band and the secondary tent had long tables for guests to take a load off and relax, while enjoying delicious food that came straight from the farm.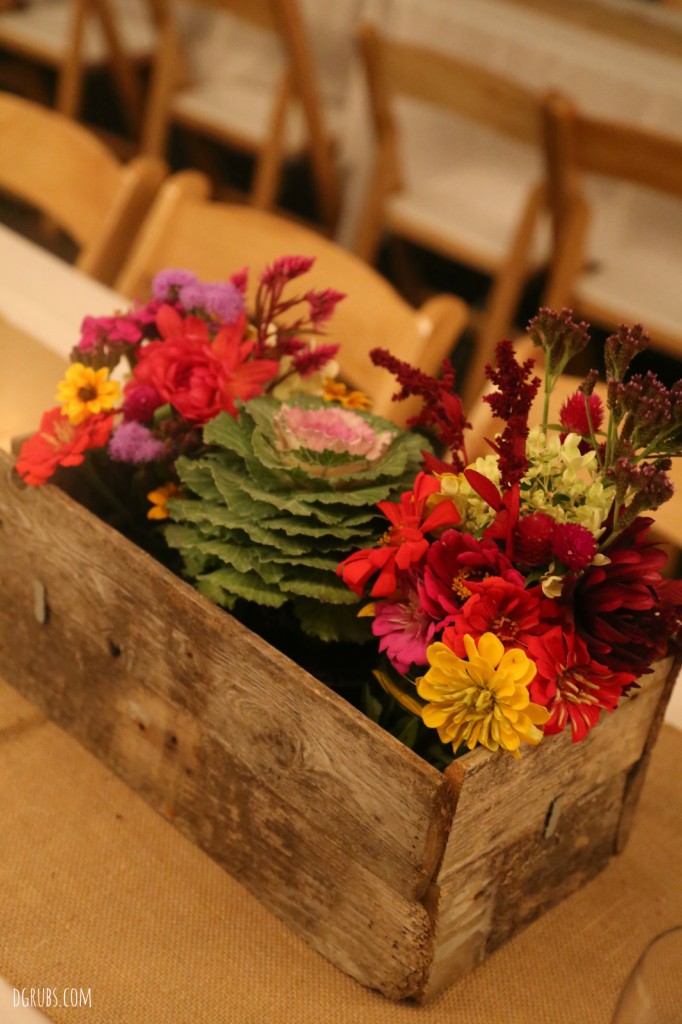 The decor in the tent was just charming.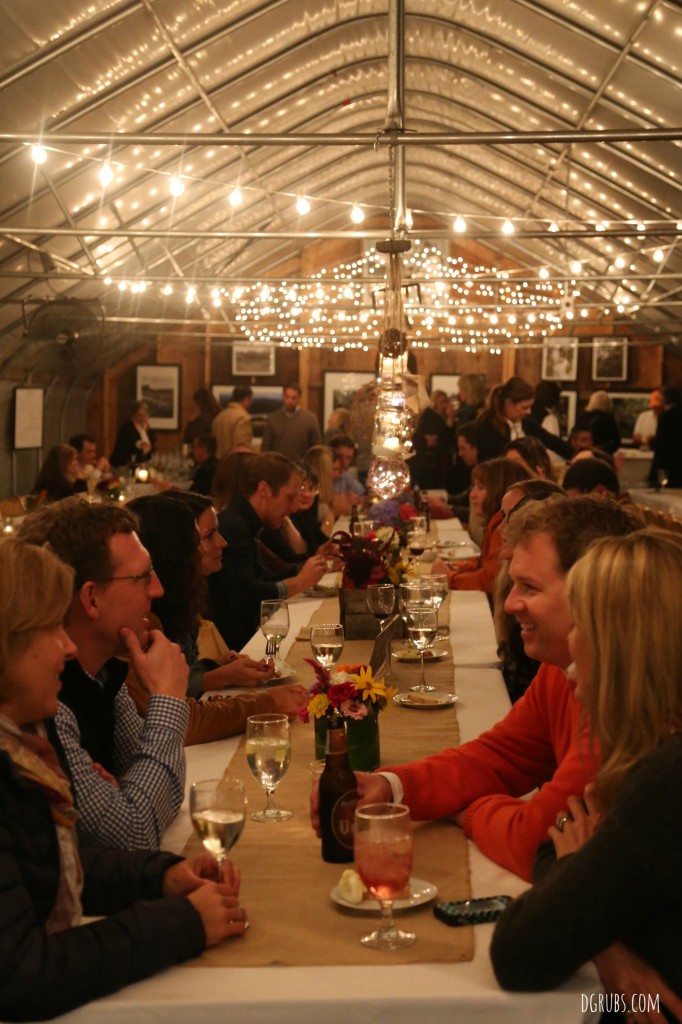 And although it was drizzling outside, no one inside seemed to notice.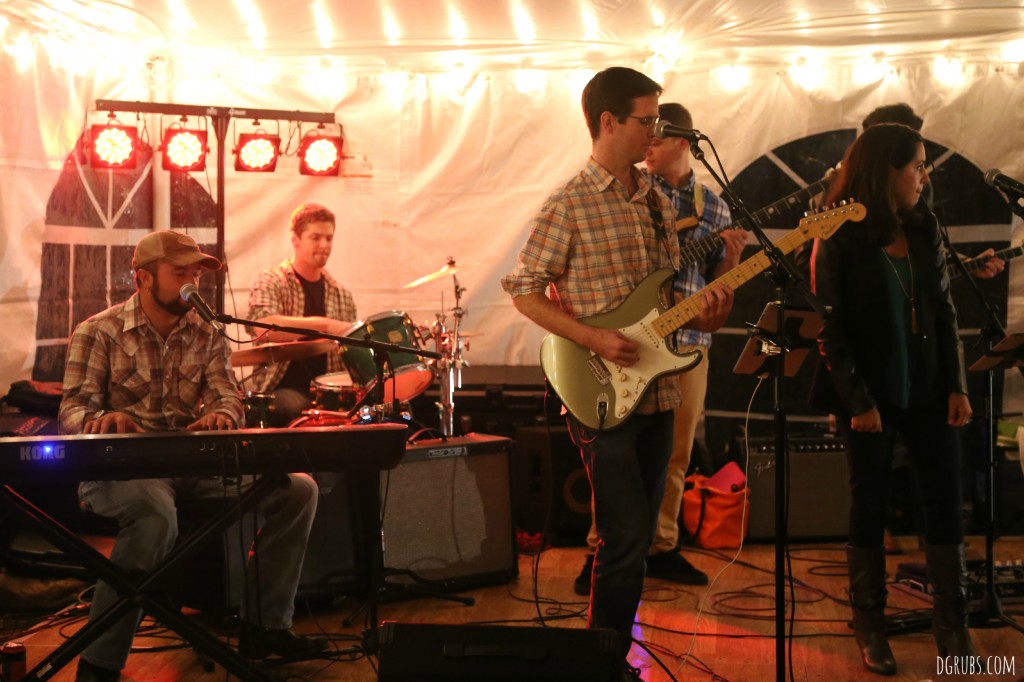 They had a great band at the event, people danced the night away.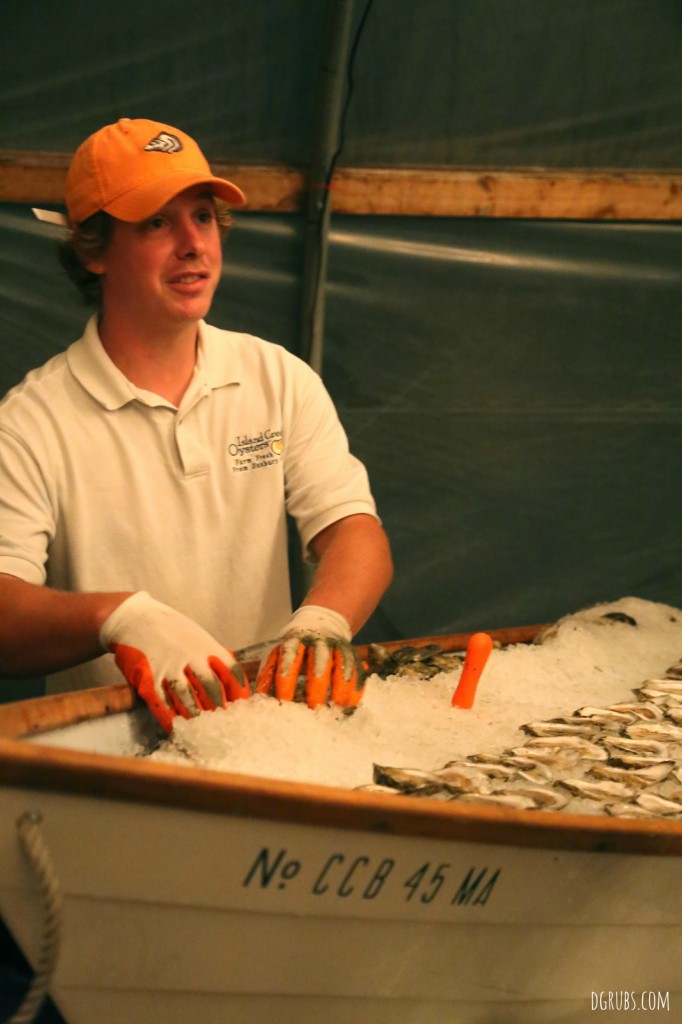 Island Creek Oysters was at the event, shucking oysters all night long.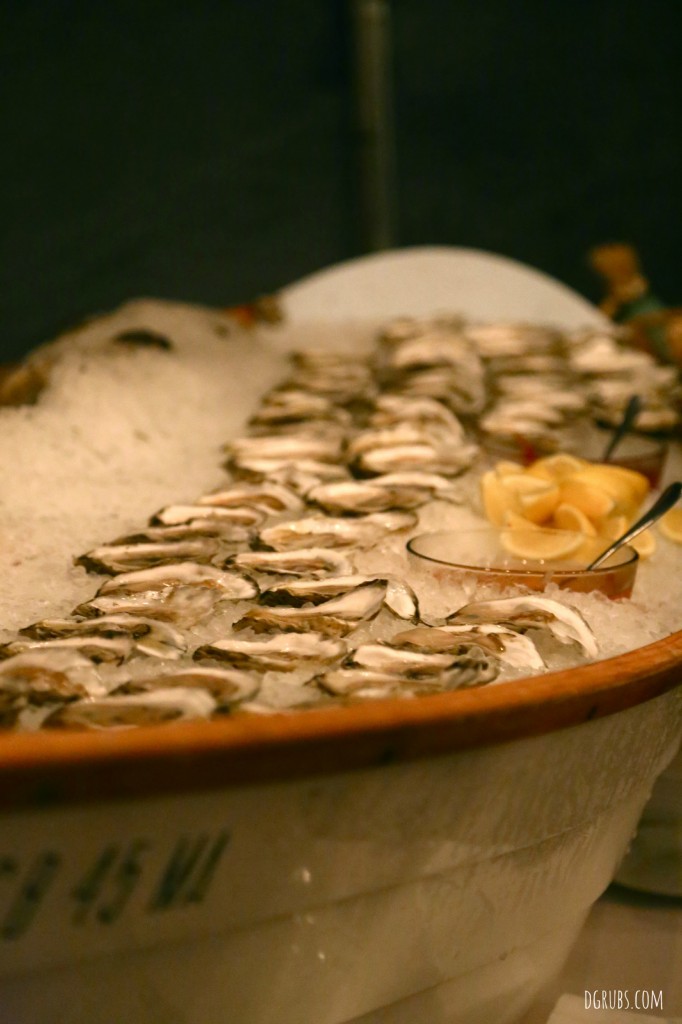 Check out how beautiful they are!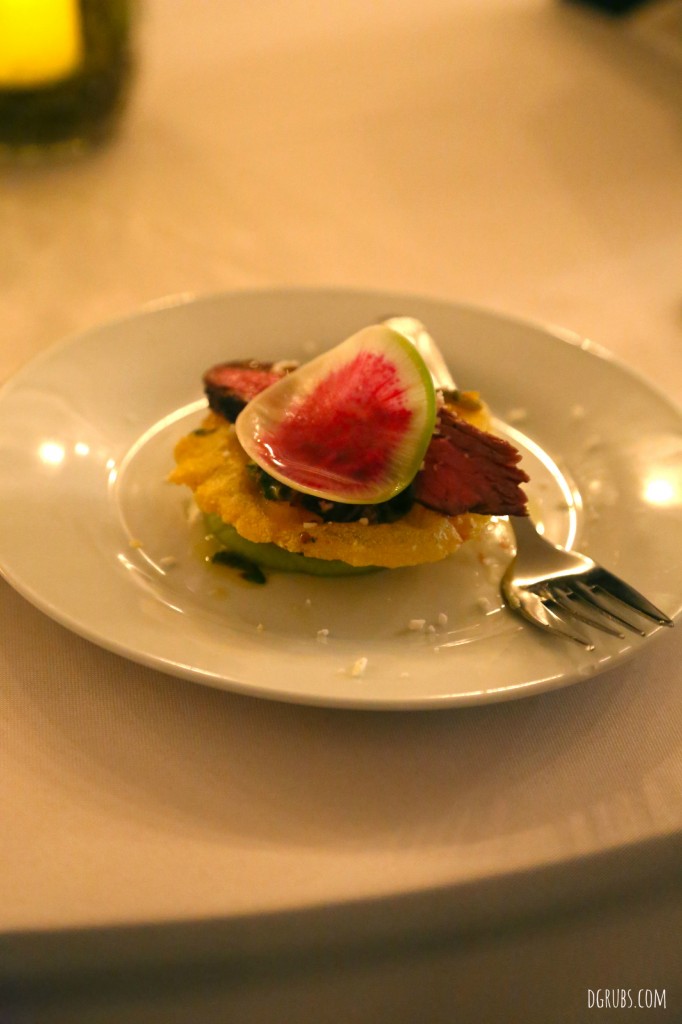 Robin King is the chef and owner of ORO and Tesoro in Scituate. He has worked in Breckenridge at Cafe Alpine and in Boston at Tosca and Mistral. King made shaved steak arepas over roasted poblano pepper salad with avocado puree and chimmichurri.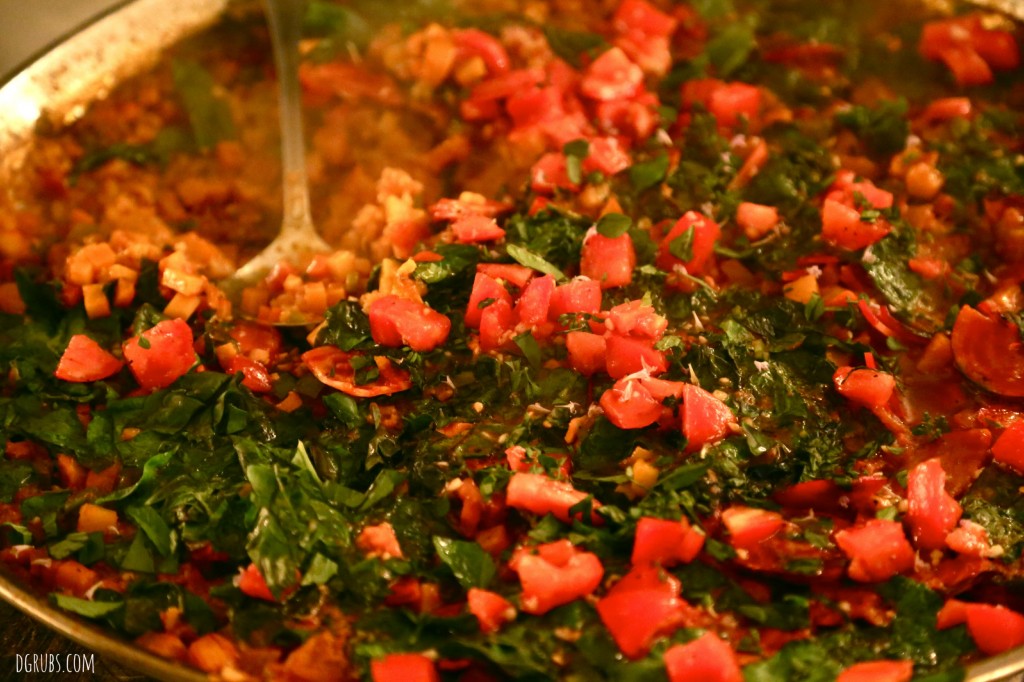 Jamie Bissonnette is the chef and owner of Toro and Coppa. Bissonnette started his career in Europe before coming back to the states where he opened Eastern Standard and was later recruited to work at KO Prime. He was voted best chef of the northeast in 2014 by the James Beard Foundation and just released his cookbook, The New Charcuterie Cookbook: Exceptional Cured Meats to Make and Serve at Home. Bissonnette made a vegetable paella featuring a variety of Norwell Farms seasonal produce.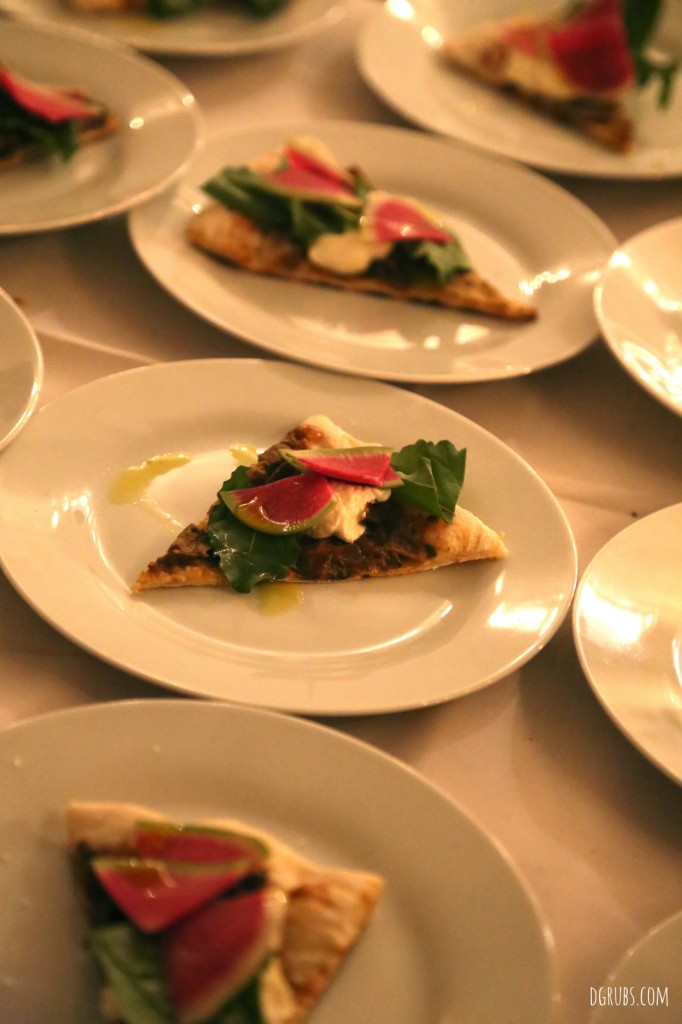 Stephen Sherman, chef at the Scarlet Oak Tavern in Hingham, earned his degree at the Culinary Institute of America which led him to working at the two best restaurants in Basque County. Upon his return to the states, he took a positions at River Cafe and Union Square Tavern. He moved back to Boston to open  Bricco in the North End and joined the Aquitane group in January 2000.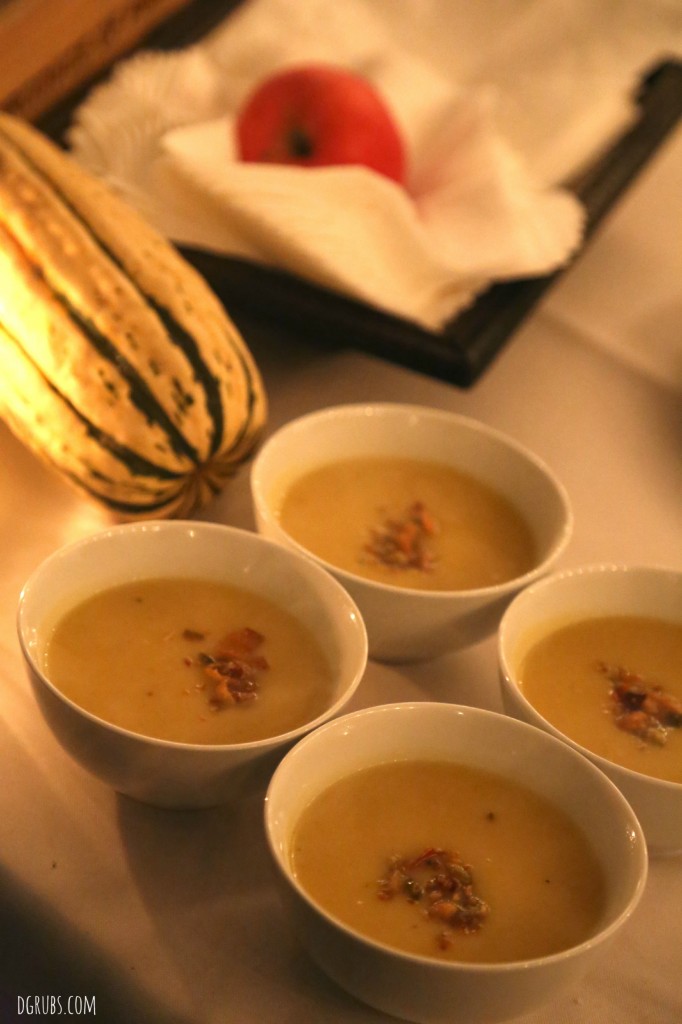 Sherman made two dishes, a butternut squash and apple bisque (above) paried with a grilled flatbread made with fresh ricotta and eggplant jam (see picture above bisque).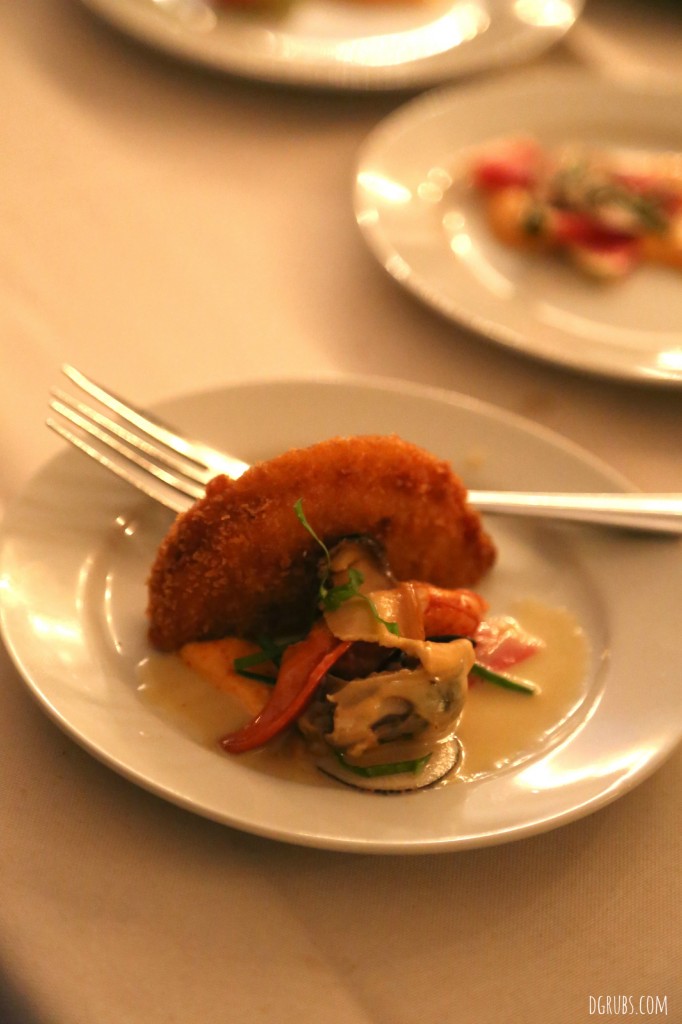 Adam Fuller runs Snappy Lobster, a locally owned and operated seafood business in Scituate. They source all of their lobster, fish and scallops from small independent fishermen. Fuller made  fried green tomatoes stuffed with chorizo and lobster served over lobster roe aioli.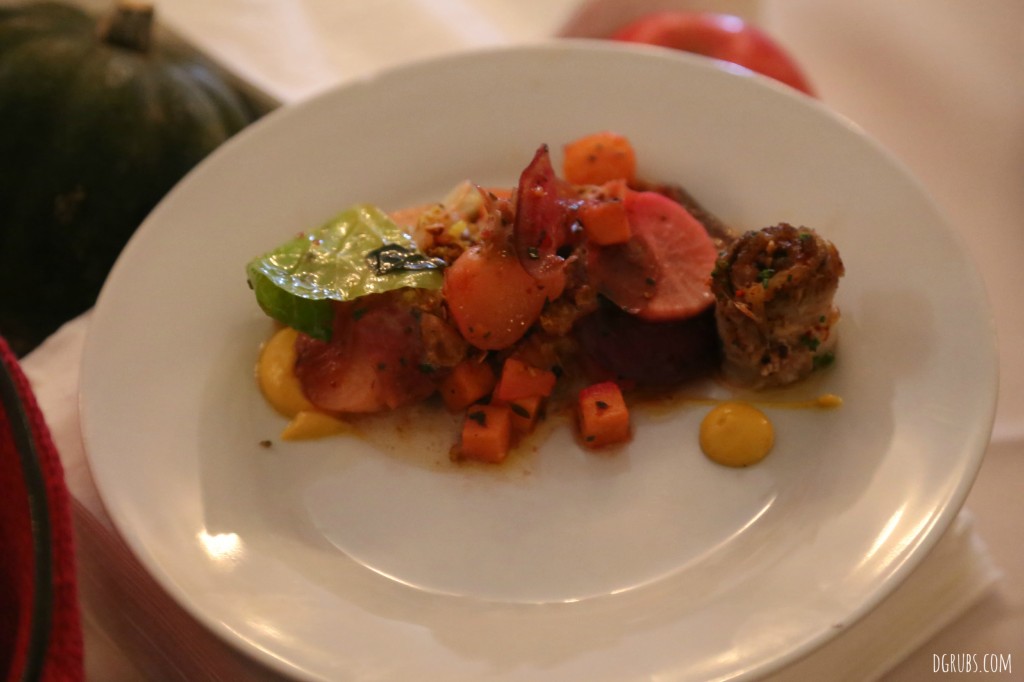 Doug Rodrigues, chef at the Tip Tap Room, has worked in places like Tosca in Hingham, Saporito's Florence Club Cafe in Hull, Clio and Sensing. Rodrigues joined the Tip Tap Room in the fall of 2013. Rodrigues made bagna cauda with shaved boar belly.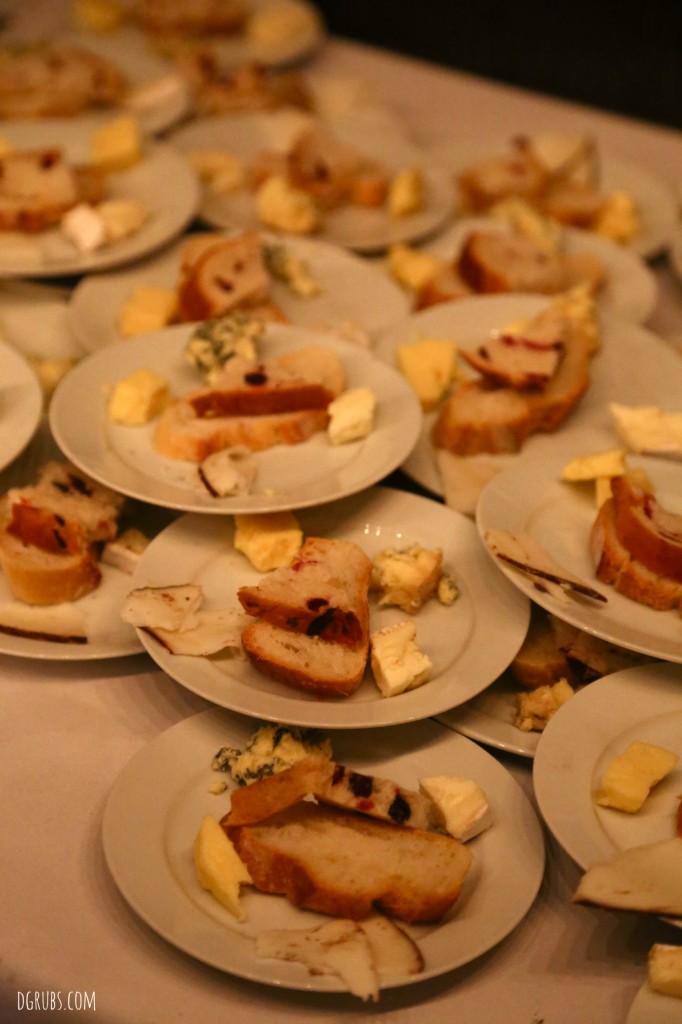 The Bloomy Rind offered the following cheeses: Praire Breeze, a cheddar cow's milk cheese from Milton Creamery in Iowa;  Coco Cardona, a semi firm goat's milk cheese from Carr Valley in Wisconsin; Georgian Stilton, a blue cow's milk chees from Form Farm in England; and Lille' a brie cheese made from cow's milk from Vermont Farmstead.
About Norwell Farms: In the fall of 2012, the Town of Norwell has granted Norwell Farms a license to operate a community farm on 7.34 acres at historic Jacobs Farm and an additional 1.5 acres at Barstow Field on River Street. Scott Franklin became the  Farm Manager in February 2013. Norwell Farms constructed a greenhouse next to the East Barn in Spring 2013. In Fall of 2014, the Town of Norwell voted $50,000 to help the Historic Commission and Norwell Farms rejuvenate historic Jacobs Farm. With these funds, we installed electricity to the East and West Barns and the greenhouse. We also dug a well and installed much needed irrigation for our fields! In Summer of 2014, Norwell Farms welcomed chickens back to Jacobs Farm and we renovated a historic chicken coop we discovered on the property.  Scott and his family now live in the farmhouse on the property.
Mission:
To feed our community fresh food grown on our farm in Norwell. We farm without the use of chemical herbicides, pesticides, or synthetic fertilizers and are taking steps to achieve organic certification
 Educate and engage the community about sustainable, local agriculture, along with the environmental and historic aspects of Jacobs Farm
Increase access to and awareness about healthy food by at-risk populations
Protect, conserve and steward historic open space, natural habitat and farmland (focused on, but not limited to Jacobs Farm) for the benefit of the community.
Disclaimer: I attended this event as media and Norwell Farms gave me a complimentary ticket.
781-733-9572
Tags: celebrity chef, events, farm