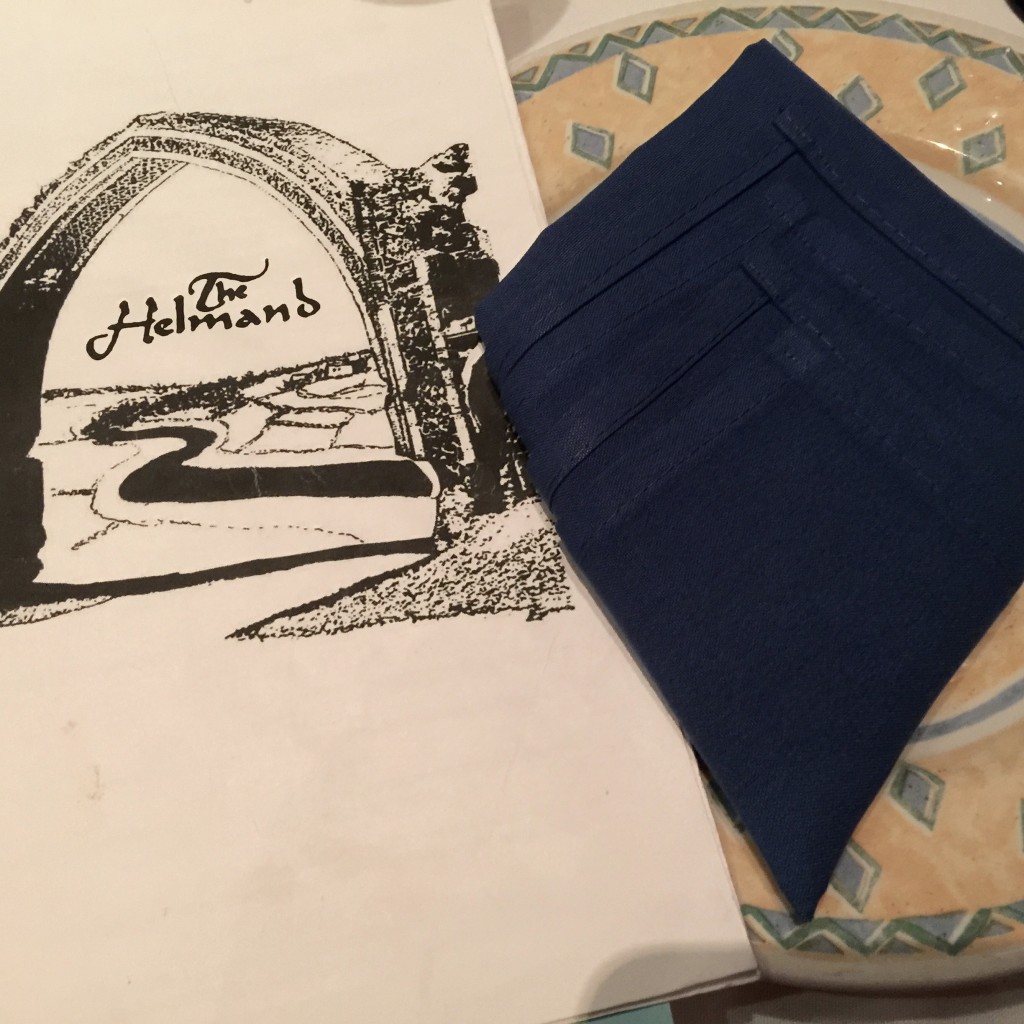 As long as we were in the area, Leah and I went out to dinner after a book launch party at The Helmand. This place has been on my list for years, I first learned about it from my massage therapist Katie. The restaurant has two rooms, a large front dining area and a smaller back room where the tables are tight. The decor could use a little sprucing up, but the food is what brings people in. The restaurant was packed! It might be a good thing to make a reservation, we called ahead to see what the wait time was and really just lucked out.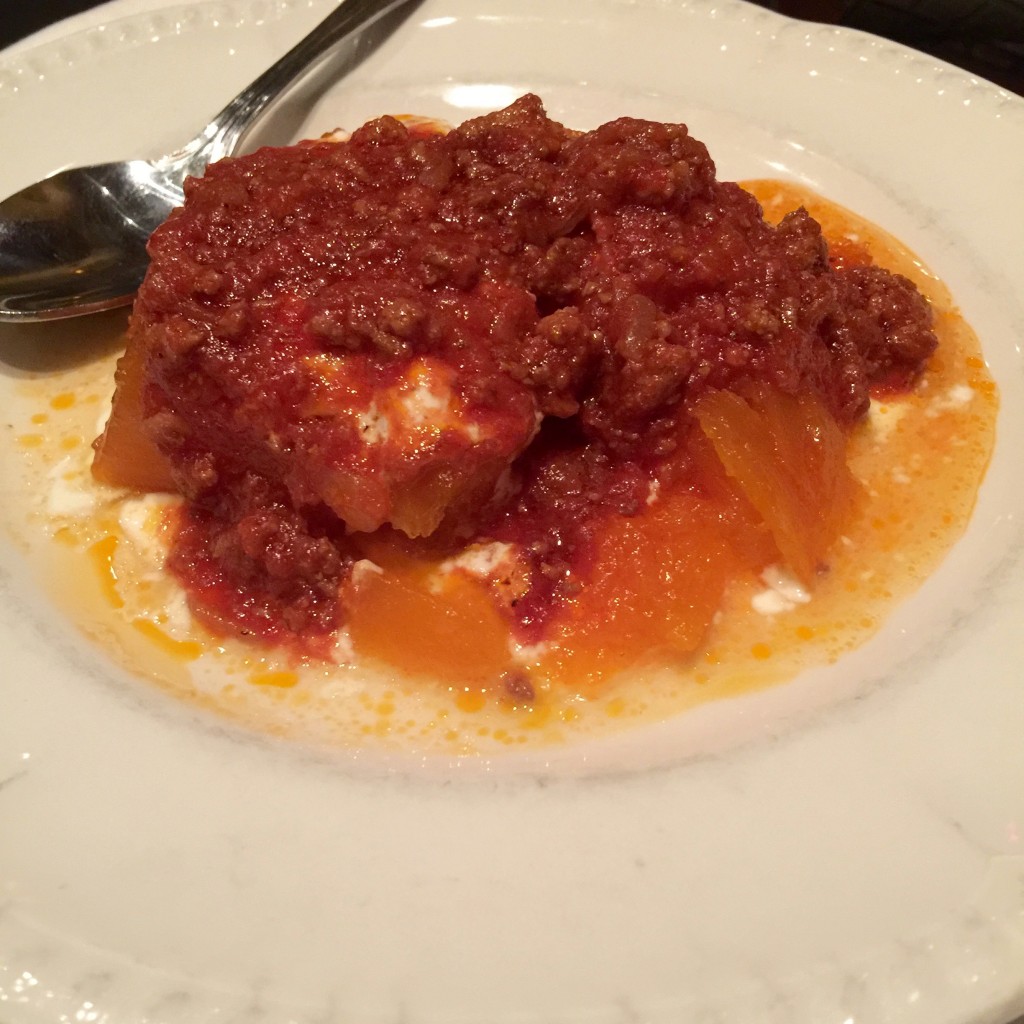 I didn't have any idea what to expect, I had never had Afghani food. Katie had mentioned the kaddo ($7.95) and how if I went, I HAD to try it. It is a pan fried, then baked baby pumpkin seasoned with sugar, served over a yogurt garlic sauce and topped with a ground beef sauce. I know what you're thinking, pumpkin with a meat sauce? I know, sounds not so great, but let me tell you that this is THE most delicious meal that Leah and I have tried in a very long time. The pumpkin is just sweet enough, you can taste the brown sugar and the meat sauce is like a bolognese sauce, it works surprisingly well with the pumpkin. I could have eaten 10lbs of this, it was that good.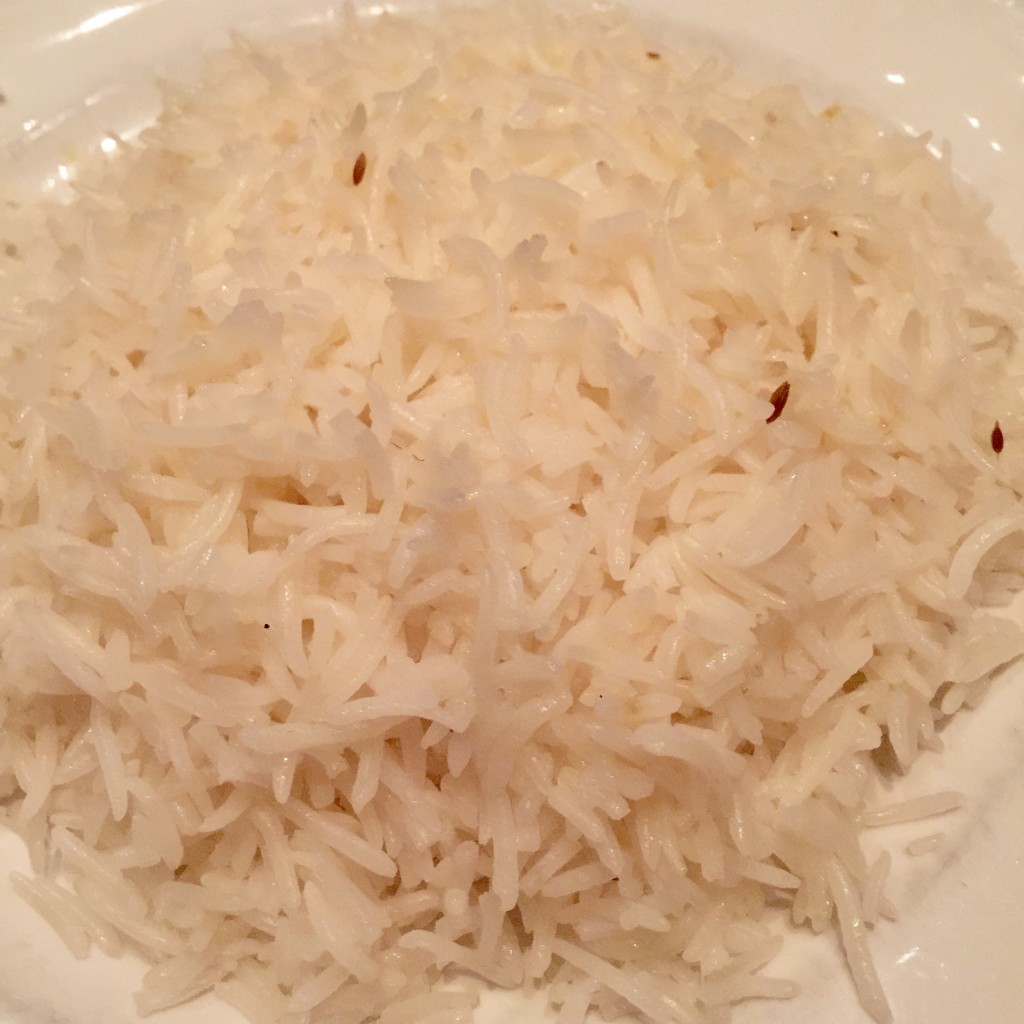 So how do you top that, you really can't right? There are two kinds of rice at the Helmand, the Challow is rice boiled then drained of water, seasoned with canola oil, cumin seed and then baked. The Pallow is rice boiled then drained of water, seasoned with canola oil,cardomum, cinnamon, nutmeg, cumin seed and black pepper and then baked. We had the  challow, shown above.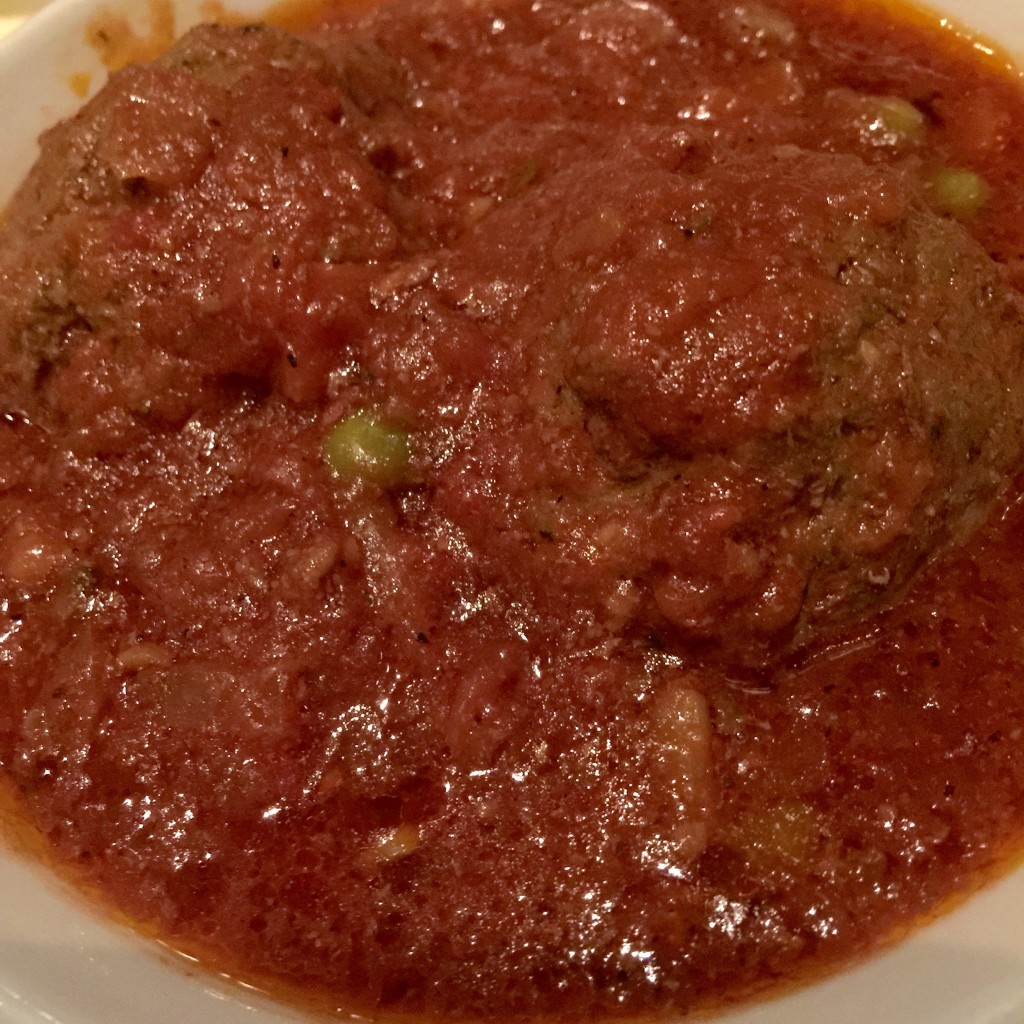 We split the Kofta Challow ($16.95), Beef meatballs with Afghan seasonings sauteed with sun-dried tomato, hot peppers and green peas in a fresh tomato sauce, served with challow rice. These were delicious, I would certainly get this again.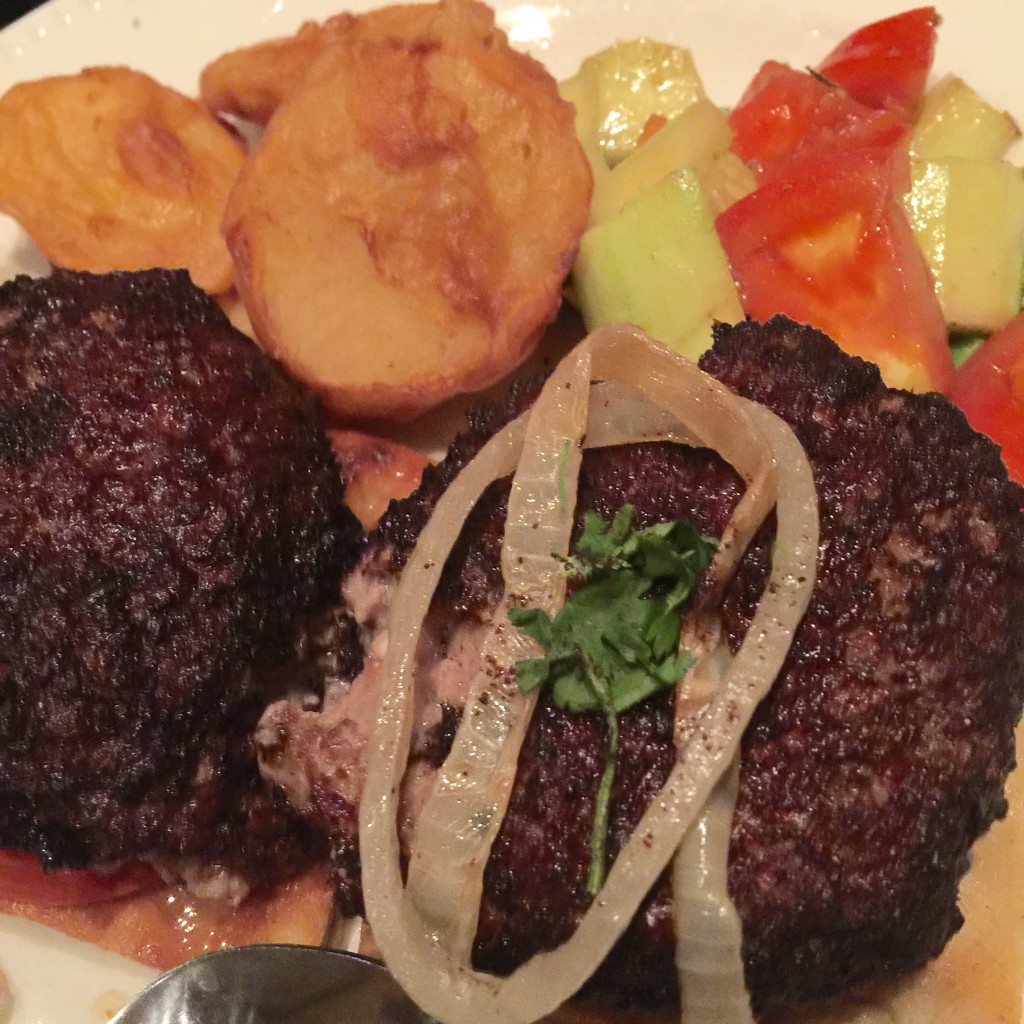 To be honest, I can't remember what this dish was, and it was a special, so I couldn't look it up. Regardless, we both agreed that we weren't fans of this dish…whatever it was.
For dessert we had the Bucklawa ($6.95), like baklava, layers of homemade thin pastry with walnuts, almonds, pistachios, spiced with cinnamon and cloves, then baked and finished with honey caramel. This was similar to baklava but was heavy on the clove spice which I'm not all that into in the first place. So this dessert didn't do it for me. I can't wait to go back and I am looking for suggestions!
What's your favorite dish at The Helmand?
The Helmand
143 First Street, Cambridge, MA
http://www.helmandrestaurantcambridge.com
Tags: cambridge, casual dining, restaurant